Meeting of TIA with Taloja MIDC Fire station officer, Shri. Deepak Dorugade
On Saturday 29th June 2019, Taloja Industries Association (T.I.A) had a fruitful meeting with Fire station authorities of Taloja MIDC in T.I.A conference room. This meeting was about the DO'S AND DONT'S of CONTROLLING FIRE with respect to Industries in Taloja MIDC.
Following points were discussed -
Shri Deepak Dorugade strongly recommended that Fire Station telephone numbers should be displayed boldly in front of their company's Security Cabin with Factory Owner's mobile number, Factory Managers mobile number, Factory Supervisor's mobile number, Occupier of the industries Mobile number. Fire station number, Police station number, DISH number, MPCB number, MIDC number, MSEDCL number and Taloja Industries Association (TIA) number
Shri Deepak Dorugade suggested that. Industries should embrace the idea of inviting Fire Station Officers to talk about Fire Safety and carrying out necessary Fire Prevention trainings on regular basis.
Shri Deepak Dorugade remarked that personnel's at their Fire Station are usually on Fire fighting work, outside the Fire station, every 4 days. Therefore, Mr Dorugade added, that it's mandatory that people be extra cautious and report fire incident's, anywhere in their vicinity, to Fire station office, without any delay.
Shri Deepak Dorugade urged that whenever there is a fire incidence in an Industrial plot in Taloja MIDC, adjacent Industries should help Fire station personnel, by sharing their water, which is critical for dousing fire and making sure that fire doesn't spread.
Shri Deepak Dorugade stated that Industries need to disclose details of raw materials and products manufactured by them to Fire Station authorities. This is because every chemical demands a different fire fighting solution. Hence, Shri Deepak Dorugade added, if Fire station, Police, DISH, MPCB, MIDC, MSEDCL department and TIA member representative of the Industry is rightly updated about the chemicals being used by them, it will go a long way in controlling Fire in the area.
Shri Deepak Dorugade suggested that to control spread of fire across a large area, a board depicting the following information, should be stuck outside every Industry –
| Company details & Department name | Emergency Contact no. |
| --- | --- |
| Name of Industry | |
| Name of Owner | |
| Name of Manager | |
| Name of Supervisor | |
| Name of Occupier | |
| Taloja Fire Station | 022 27411432, 27401055 |
| Ambulance | 108 |
| Taloja Police Station | 022 27412333 |
| DISH | 022 27578587 |
| MPCB | 022 27562865 / 27572739 |
| MIDC | 022-27412260 / 27411065 |
| MSEDCL | 022 27412490 |
| Taloja Industries Association (TIA) | 022 27402488 |
| Name of raw materials used by the Industry | |
| Name of finish materials | |
---
MSEDCL
Taloja Industries Association (TIA) had an additional & very fruitful meeting with MSEDCL authorities on June 26, 2019 in TIA conference room. This meeting was about the most awaited infrastructural upgradation project in Taloja MIDC, to minimize or completely eradicate electricity breakdown problems, often faced by the member Industries.
Subsequent to multiple followups, by TIA, with MSEDCL authorities, the project of infrastructure upgradation in Taloja MIDC has been approved by MSEDCL Management and contract for the same has been awarded to a contractor based in Taloja MIDC. TIA could get this magnanimous work reach to a successful completion, only because of the vigorous efforts of all the MSEDCL Engineers and relentless follow ups by Taloja Industries Association.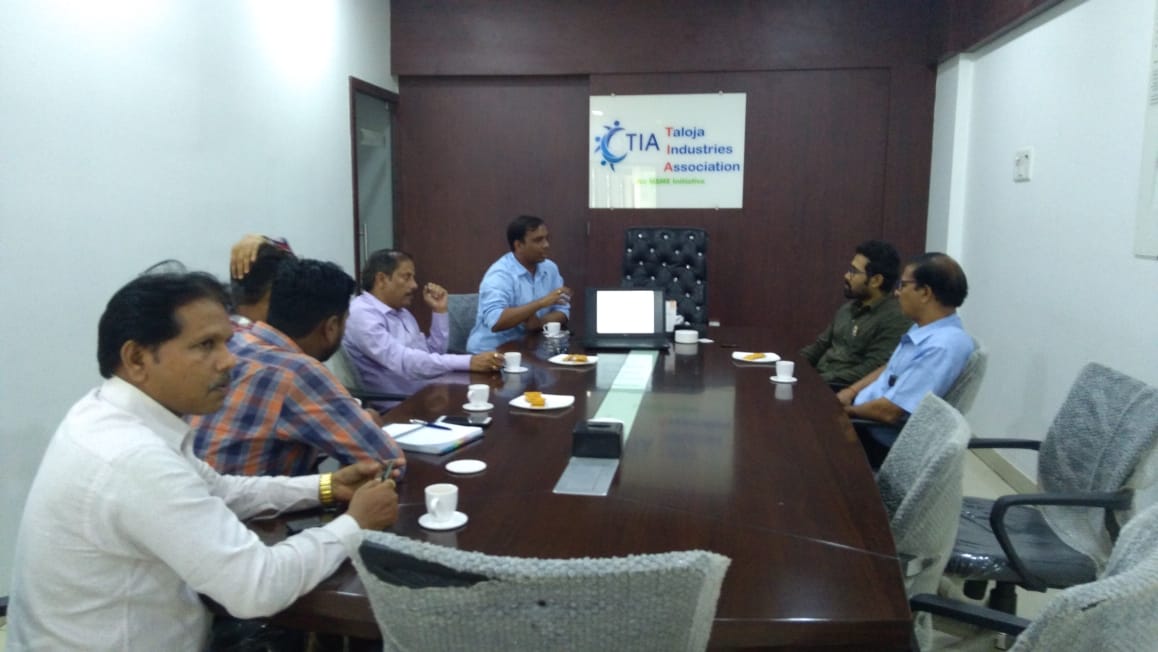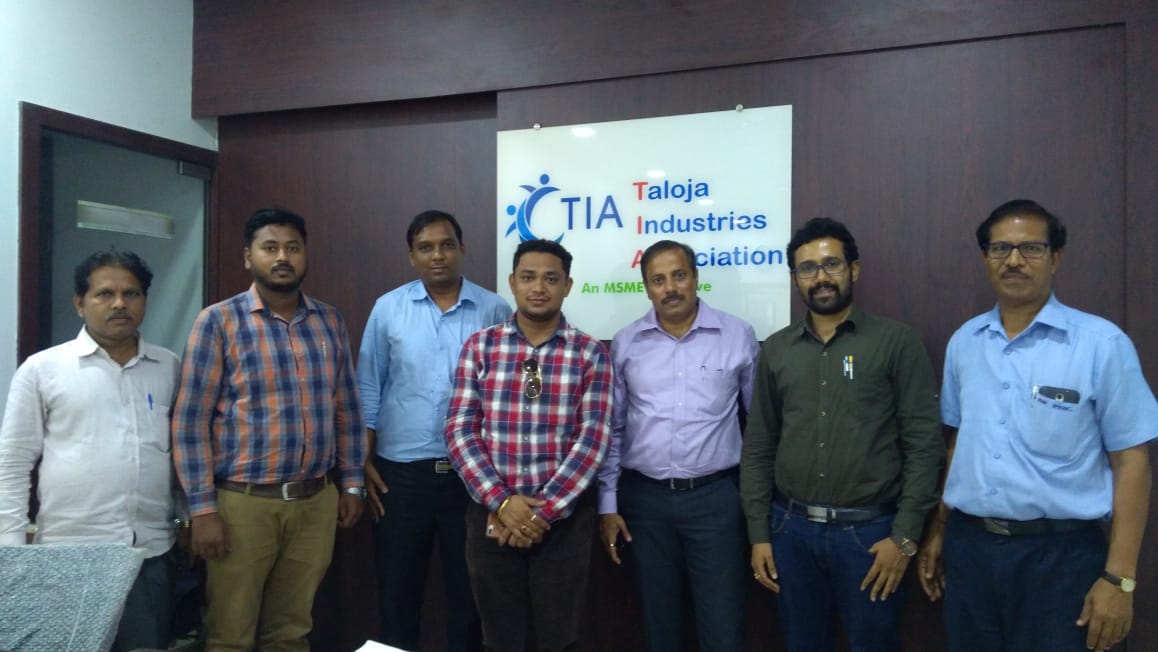 ---
Candle Peace March
In remembrance of and to pay tribute to brave CRPF jawans, who were martyred in Pulwama attack, on February 14, 2019, TIA (Taloja Industries Association) & Taloja CETP organized a Candle Peace March on February 18, 2019, 5pm. Various Industries in Taloja MIDC participated in this march.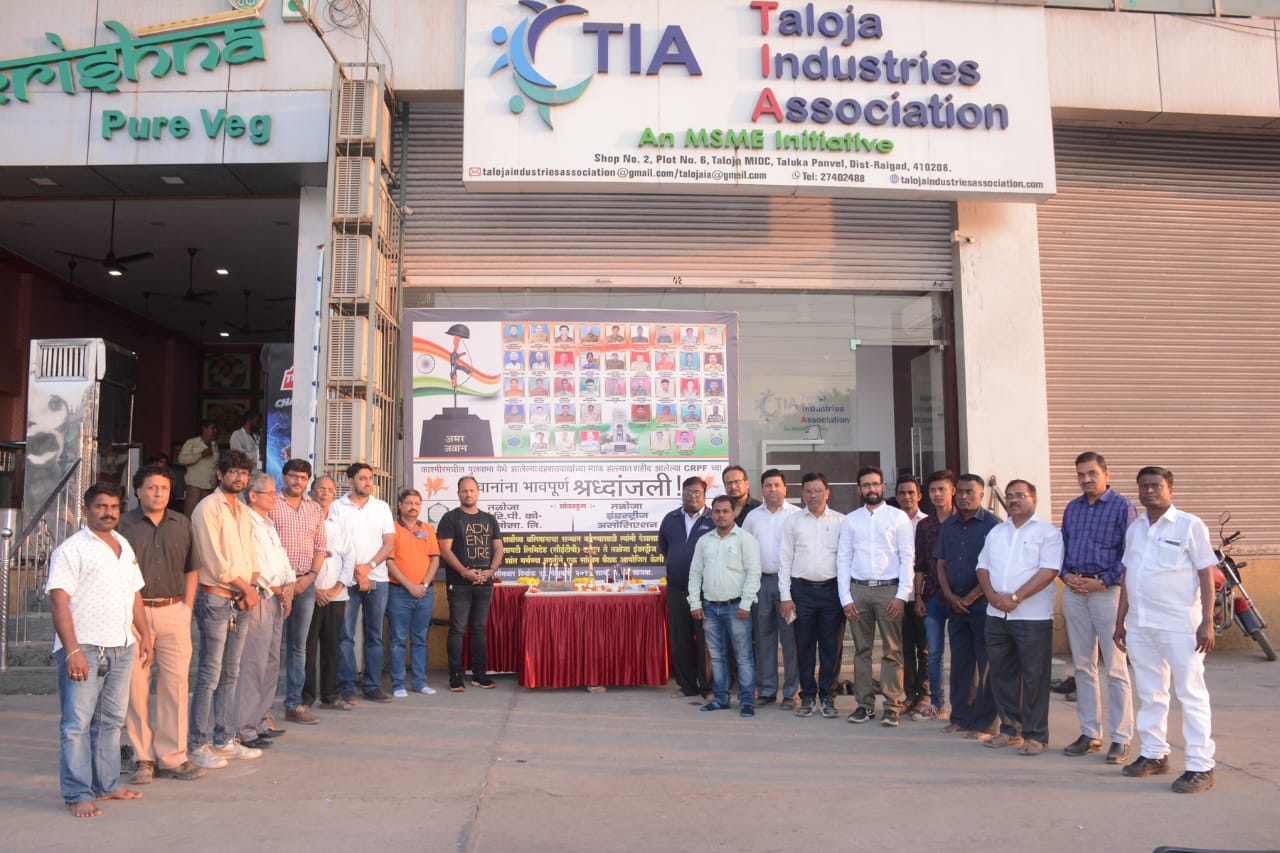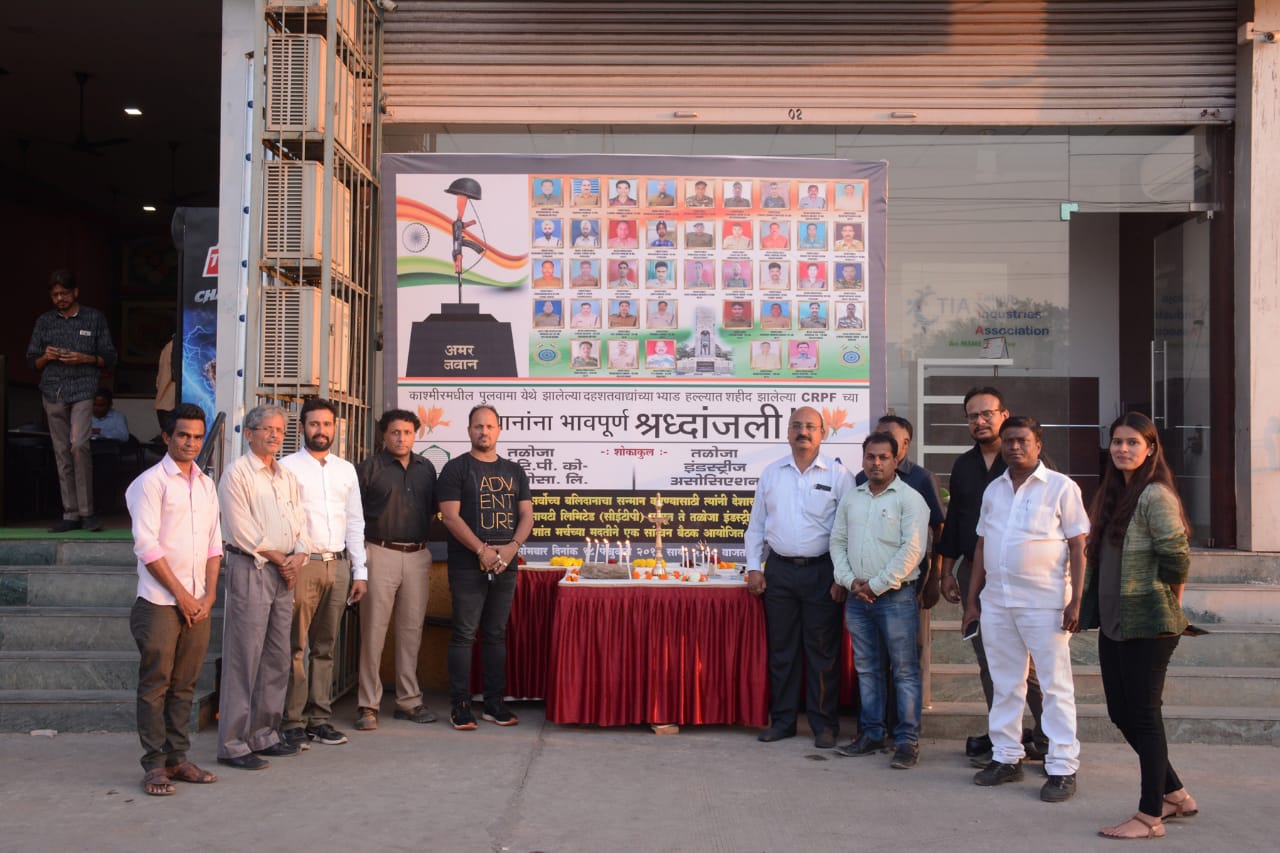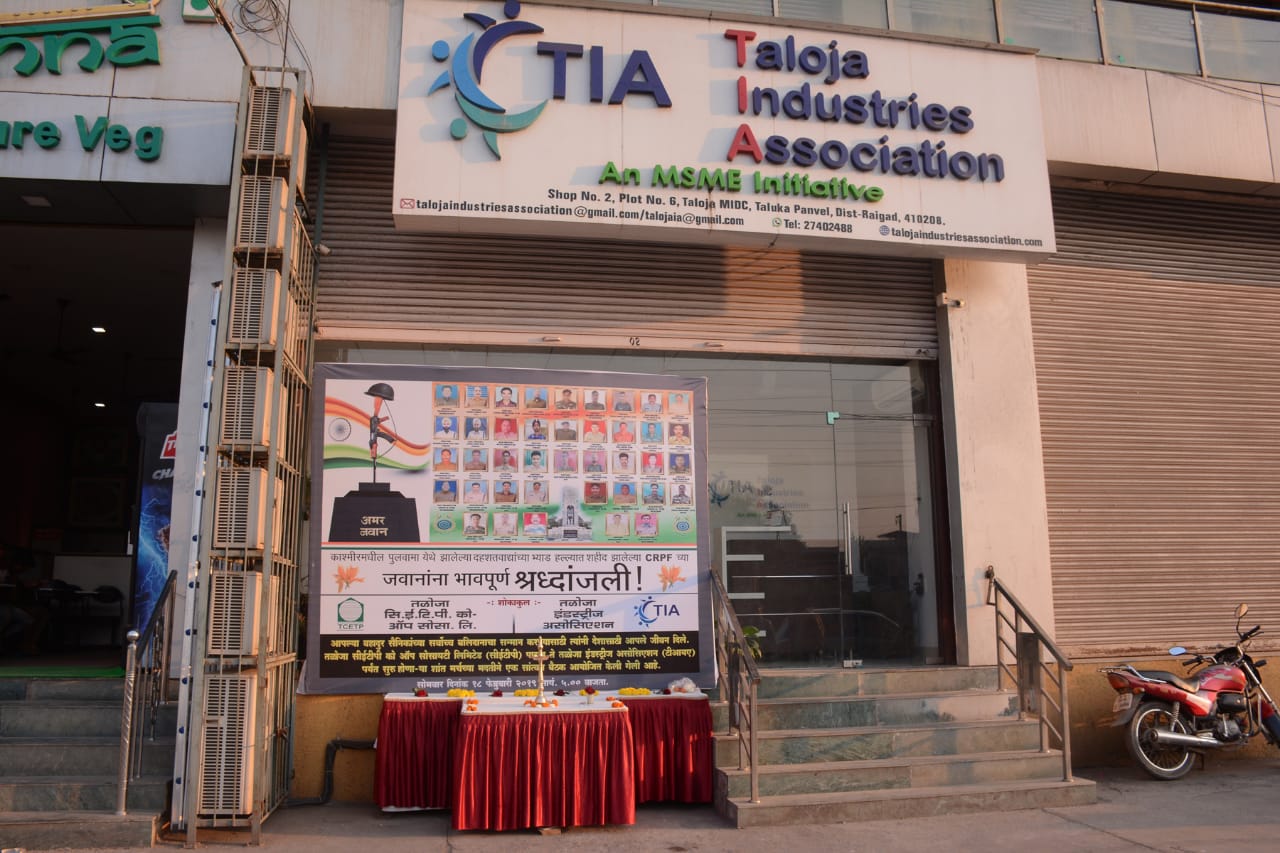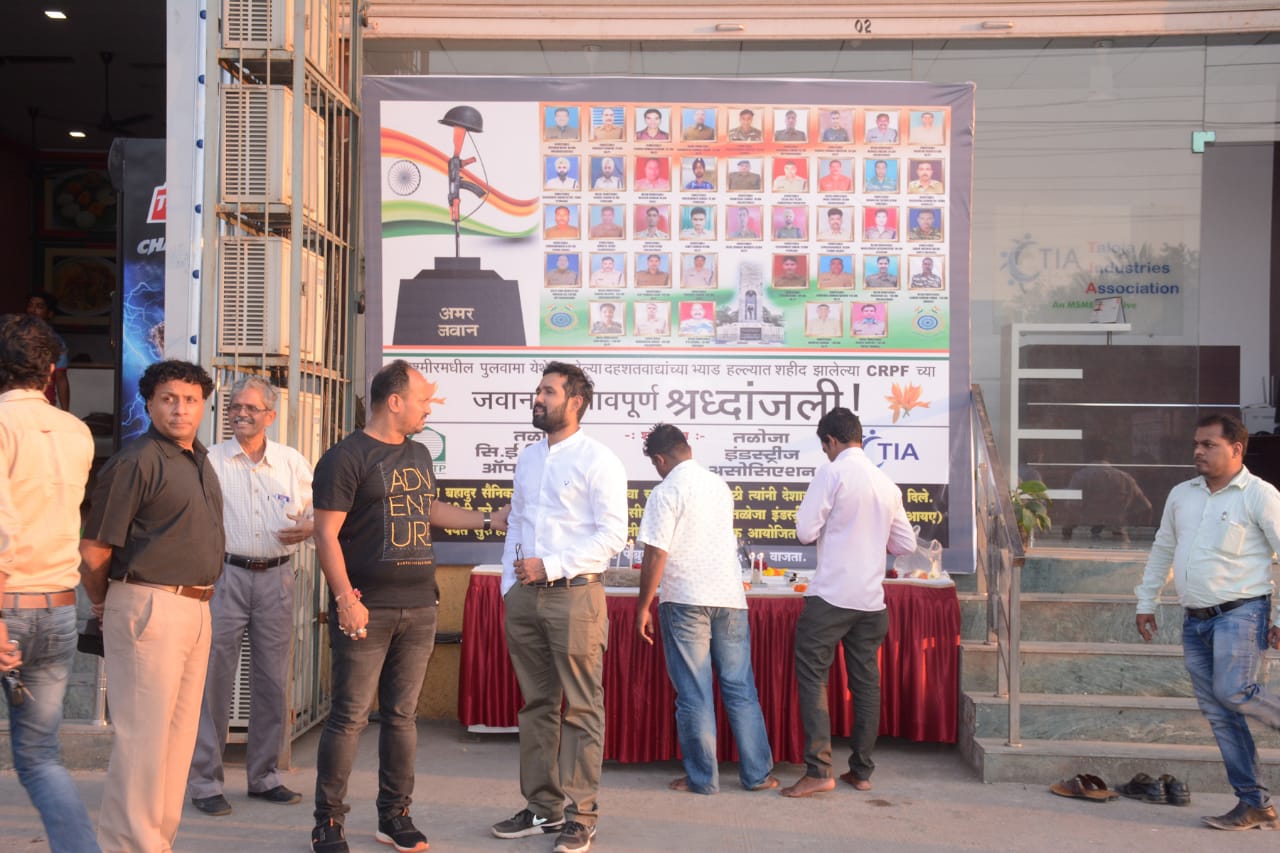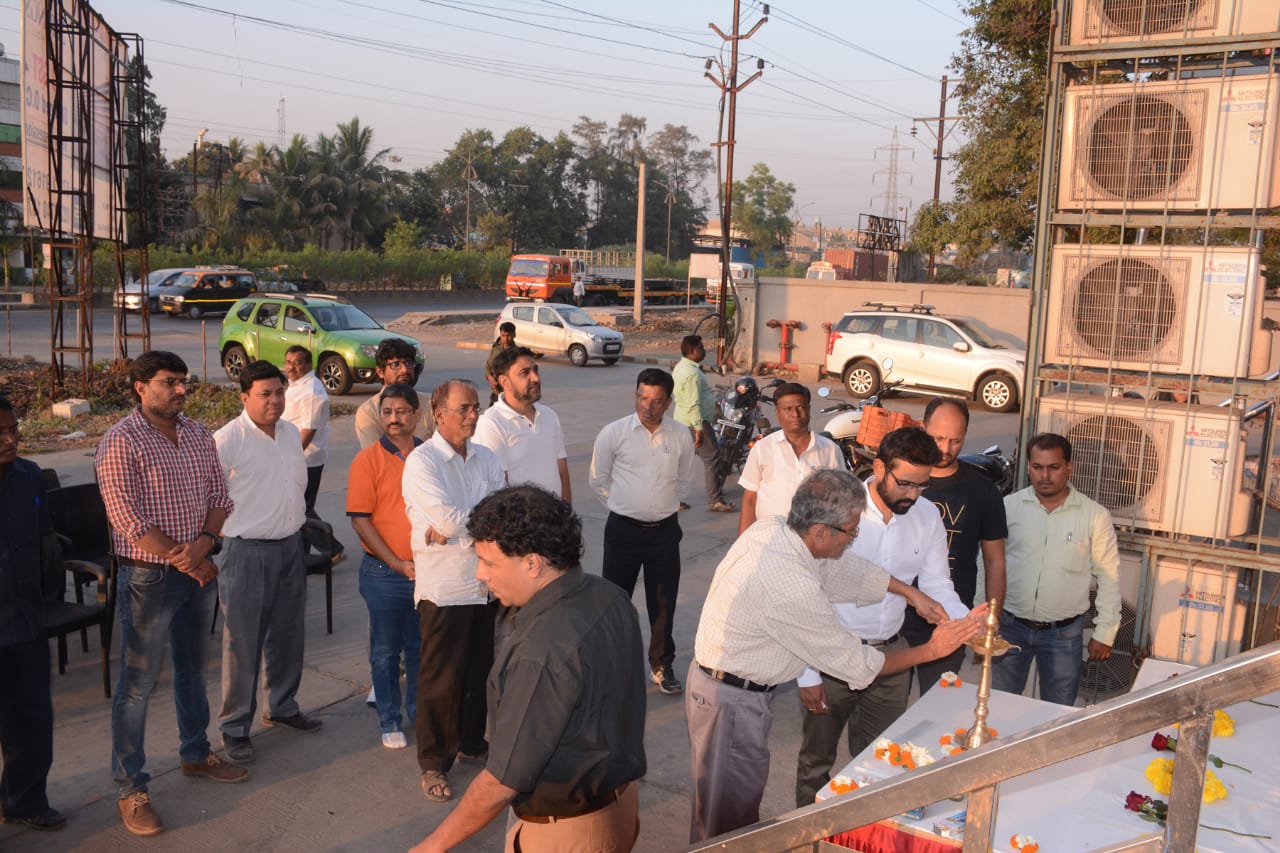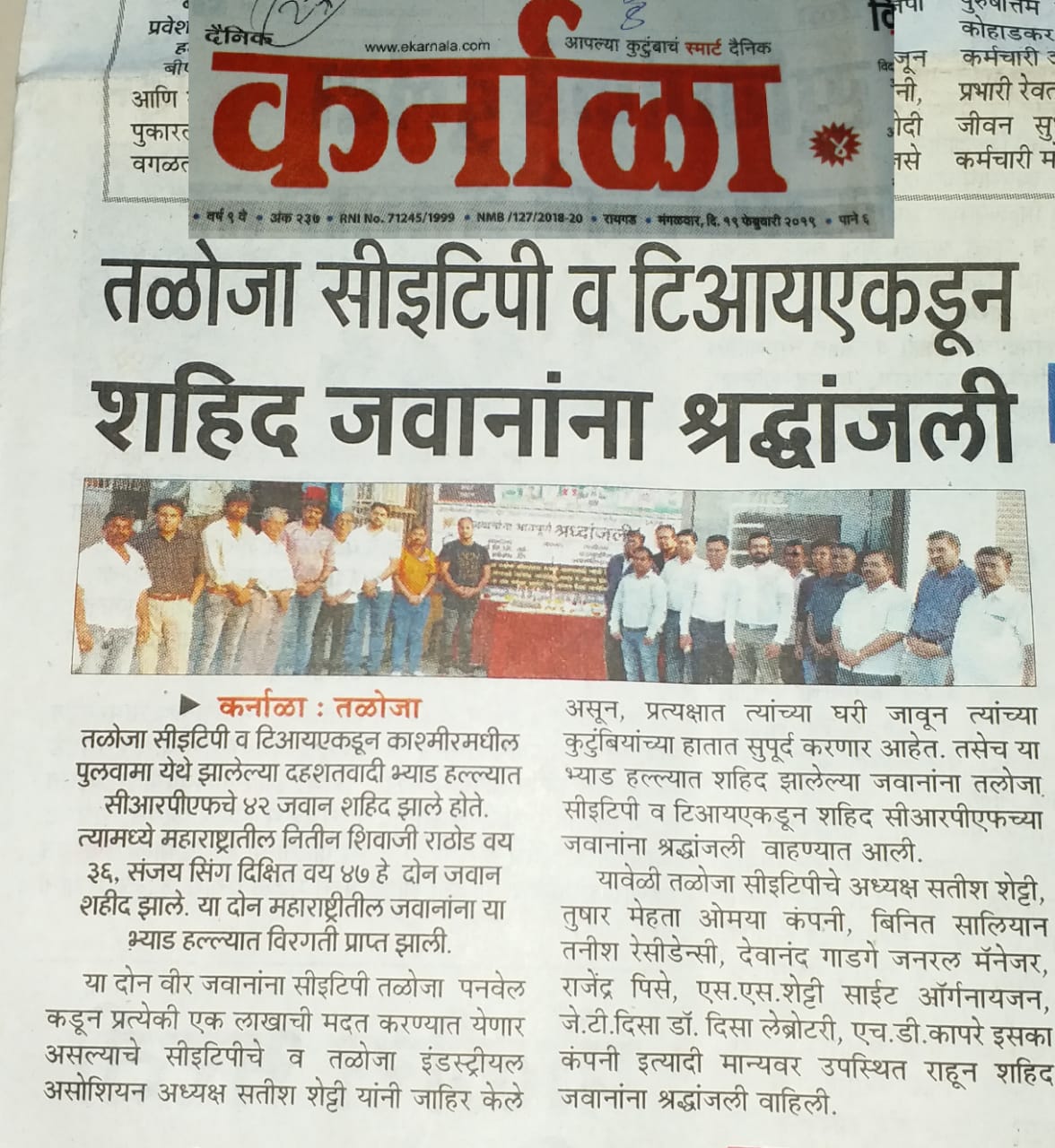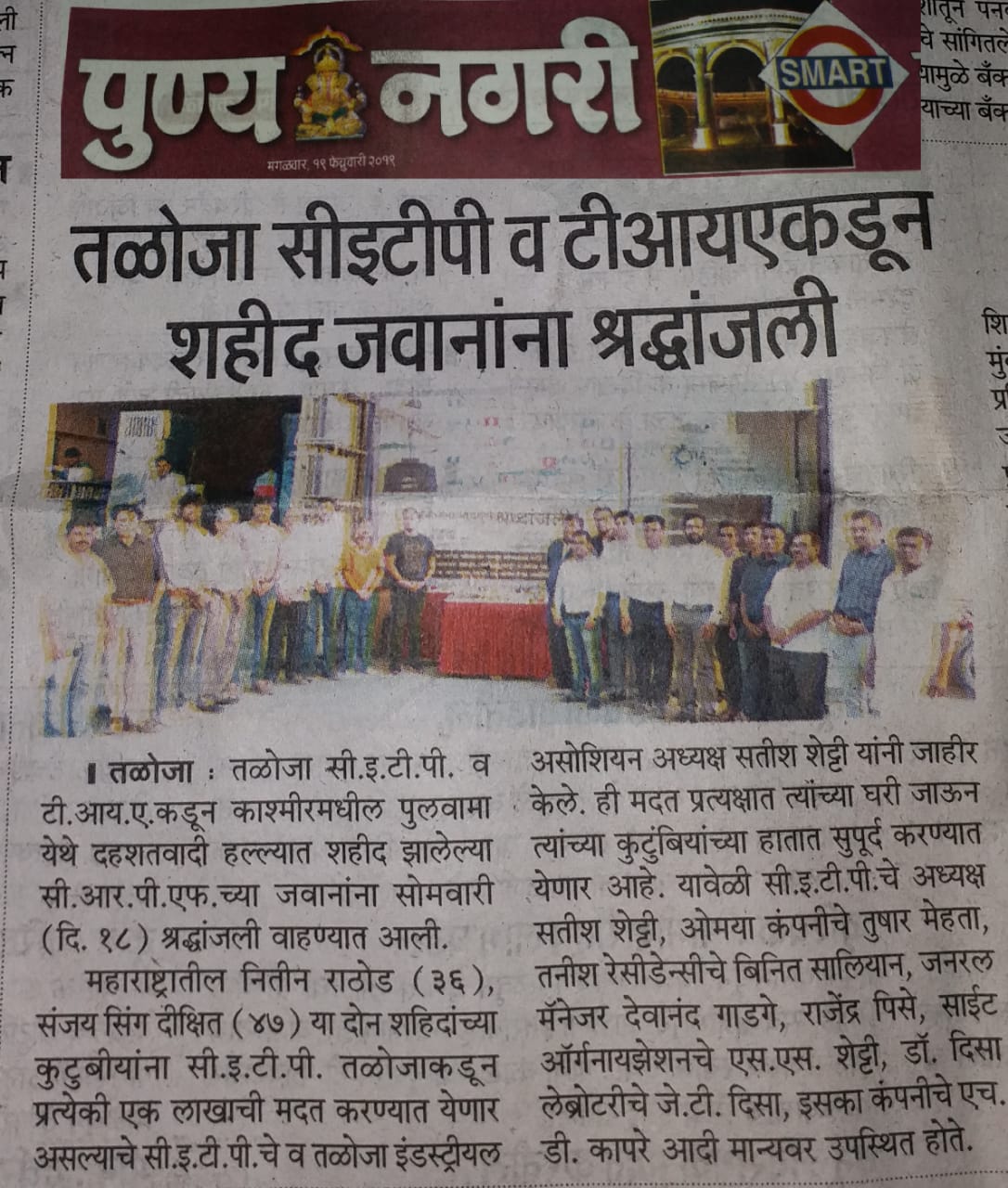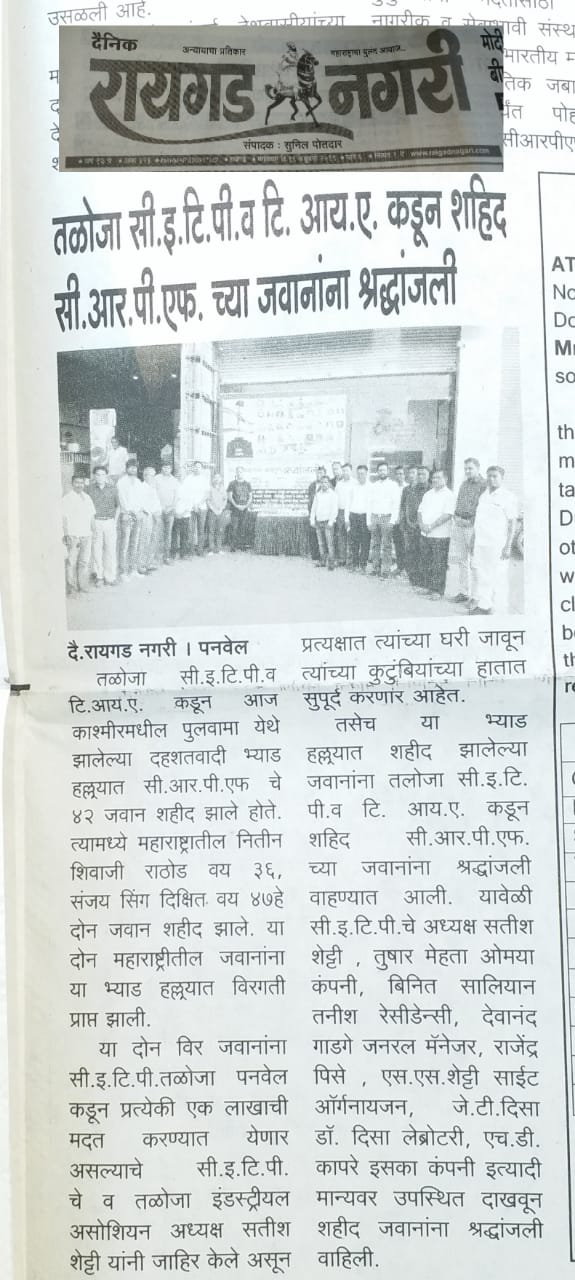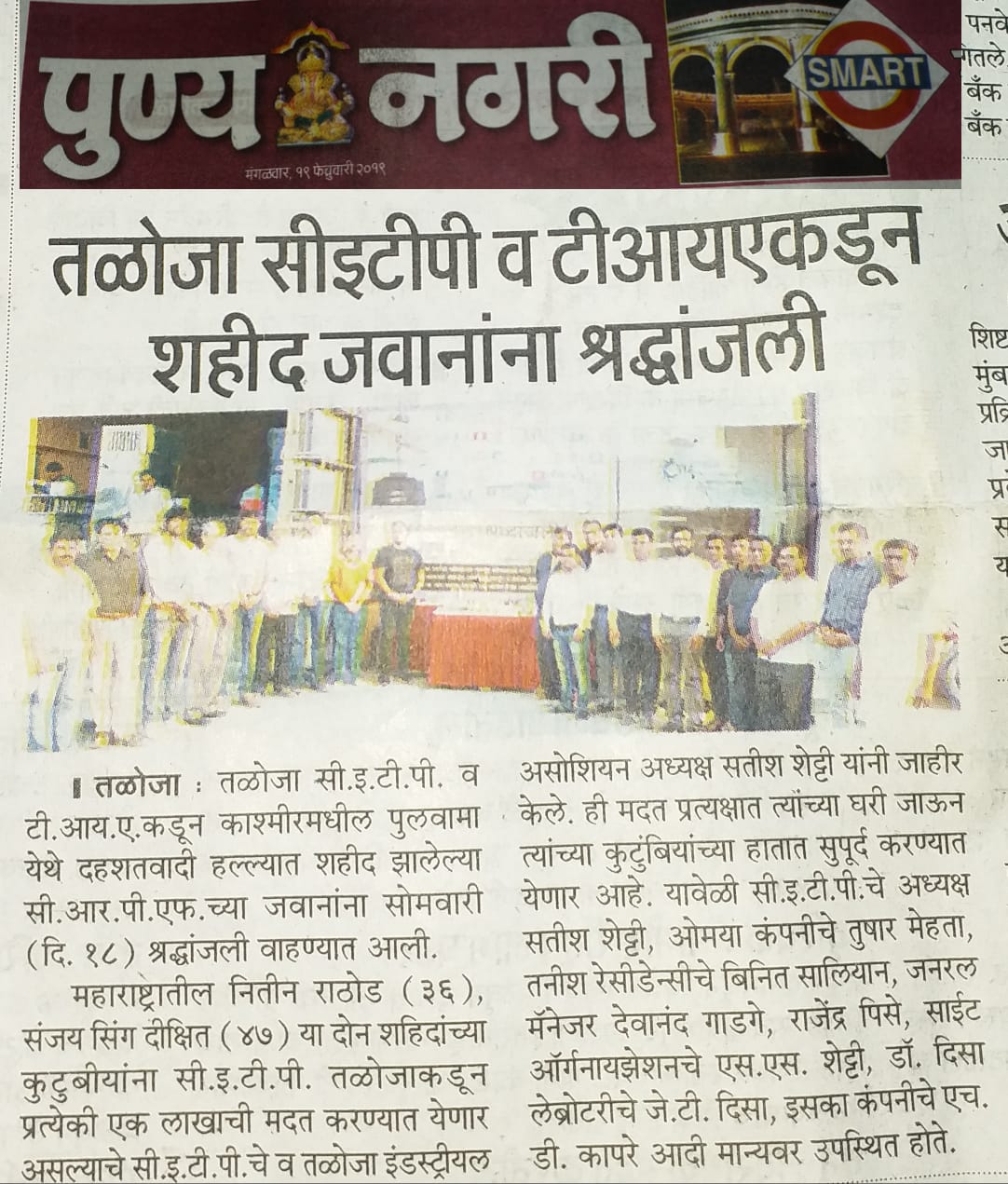 ---
NSIC presence- Officials from National Small Industries Corporation (NSIC), A Govt. of India Enterprise, are regularly available in TIA office for briefing MSME units about their various schemes. These schemes are-
Raw Material Assistance-NSIC provides financial assistance to MSME's in procurement of Raw Materials.
Single Point Registration Scheme-Once the MSME unit is registered with NSIC, the unit is exempted to pay EMD payment and Tender fees.
Raw Material Distribution-Provides raw Material to MSME units at competitive rates.
NSIC helps MSME Units to switch their banks for financial assistance.
NSIC participates in Tenders on behalf of the MSME Units.
Provides subsidies on International and National Exhibitions.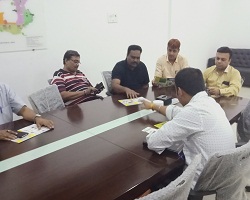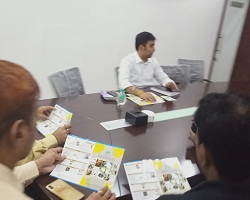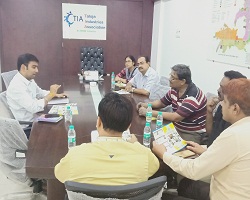 ---
Taloja Industries Association (TIA) & Directorate of Industrial Safety and Health (DISH) jointly arranging a training program on "Handling of Hazardous Chemicals and Personal Protective Equipment's" on Saturday, December 22, 2018 at 2:30pm in TIA Conference Room.
Mr M.R. Patil, Joint Director, Industrial Safety and Health, Raigad, inaugurated the program and also graced the occasion by being present in it
Highlight of the event was that it was first such program which was arranged especially for small scale Industries in Taloja MIDC. Event was initiated by Mr. M.R. Patil, Joint Director-DISH. Impetus behind the Event was that MSME Industries usually doesn't have a separate team to handle issues of Environment, Health & Safety. Thus the program was very well received by the Industries, who turned out in large numbers at the event and leveraged the information shared by the eminent speakers & authorities from DISH.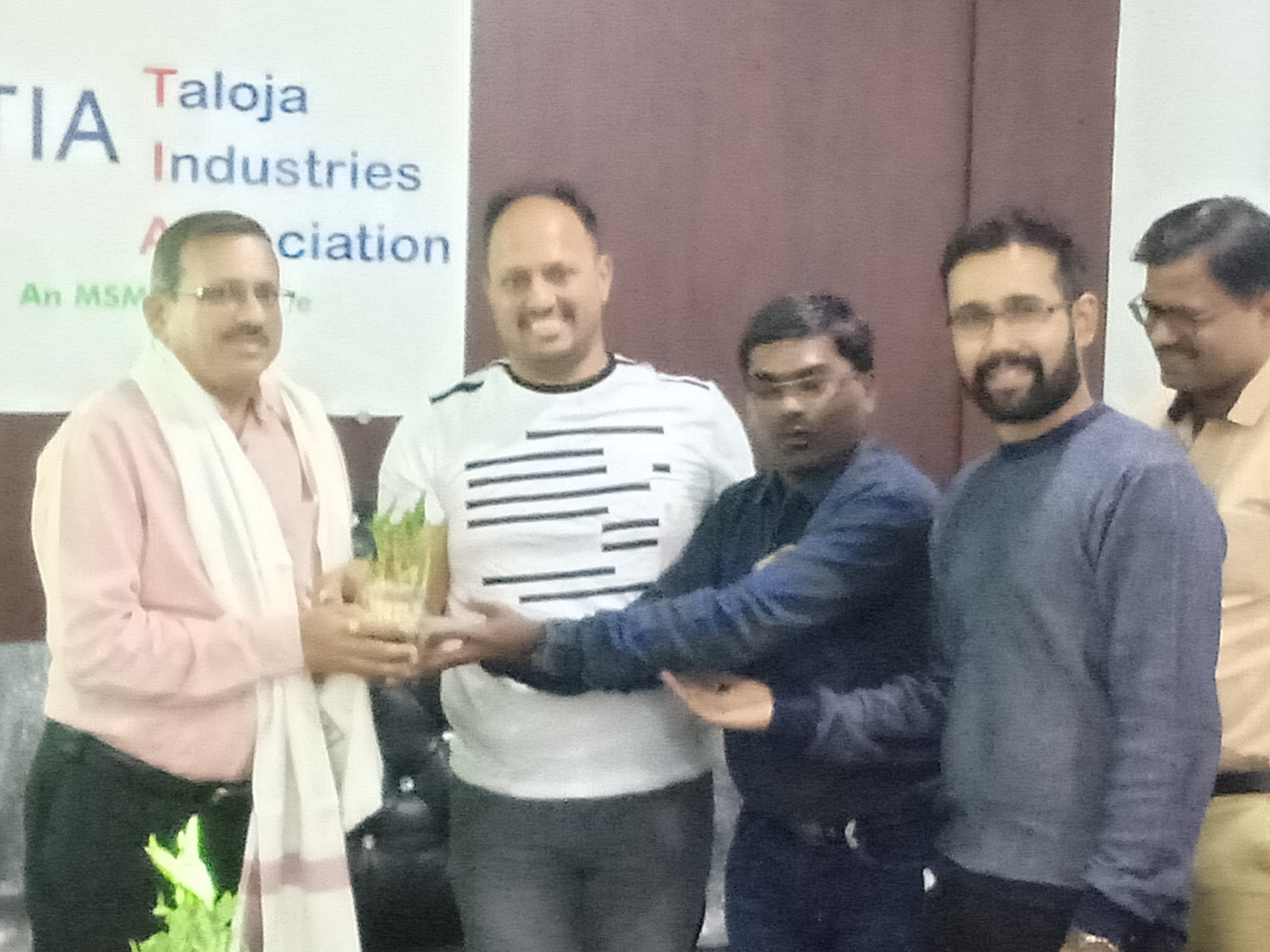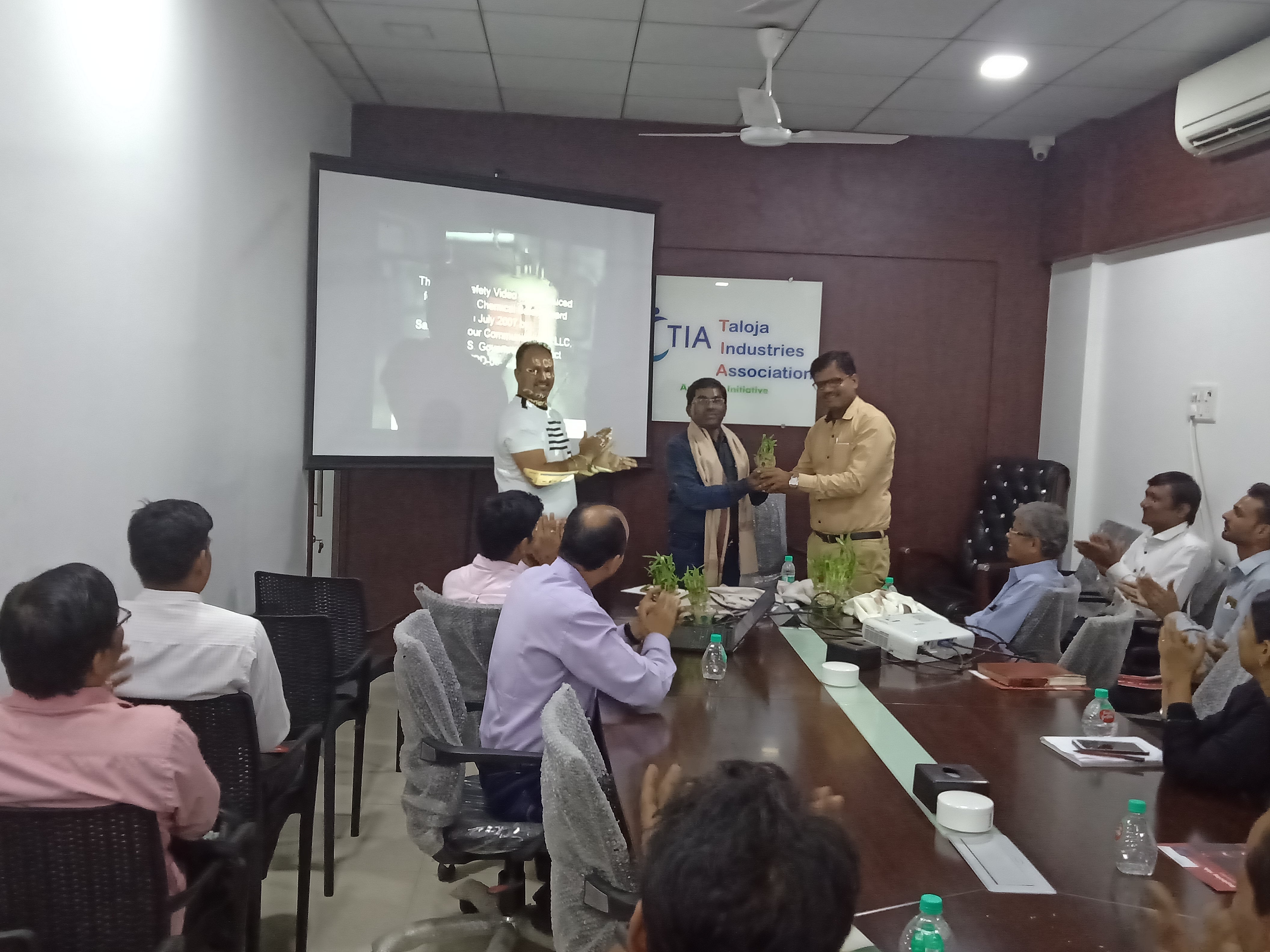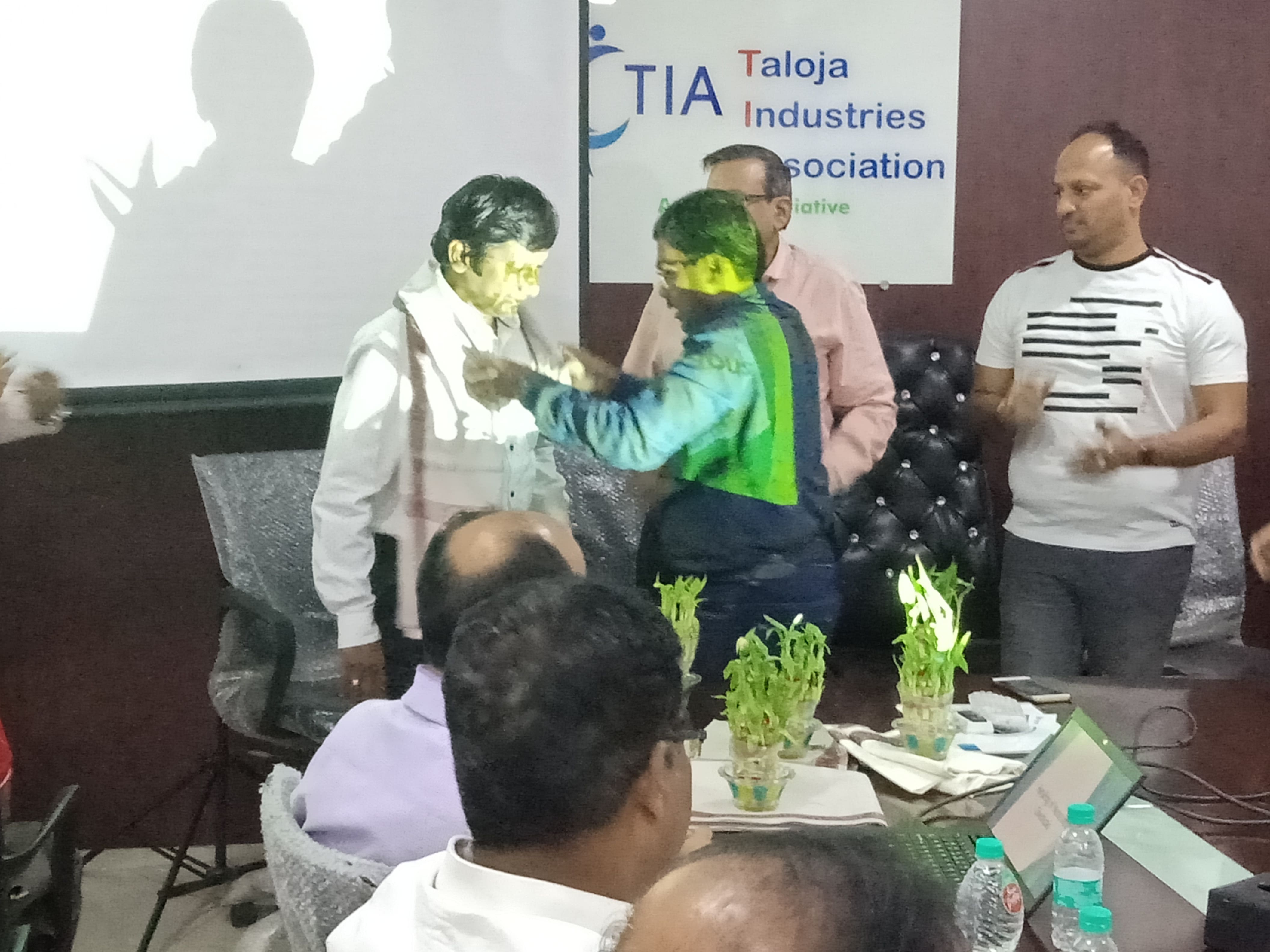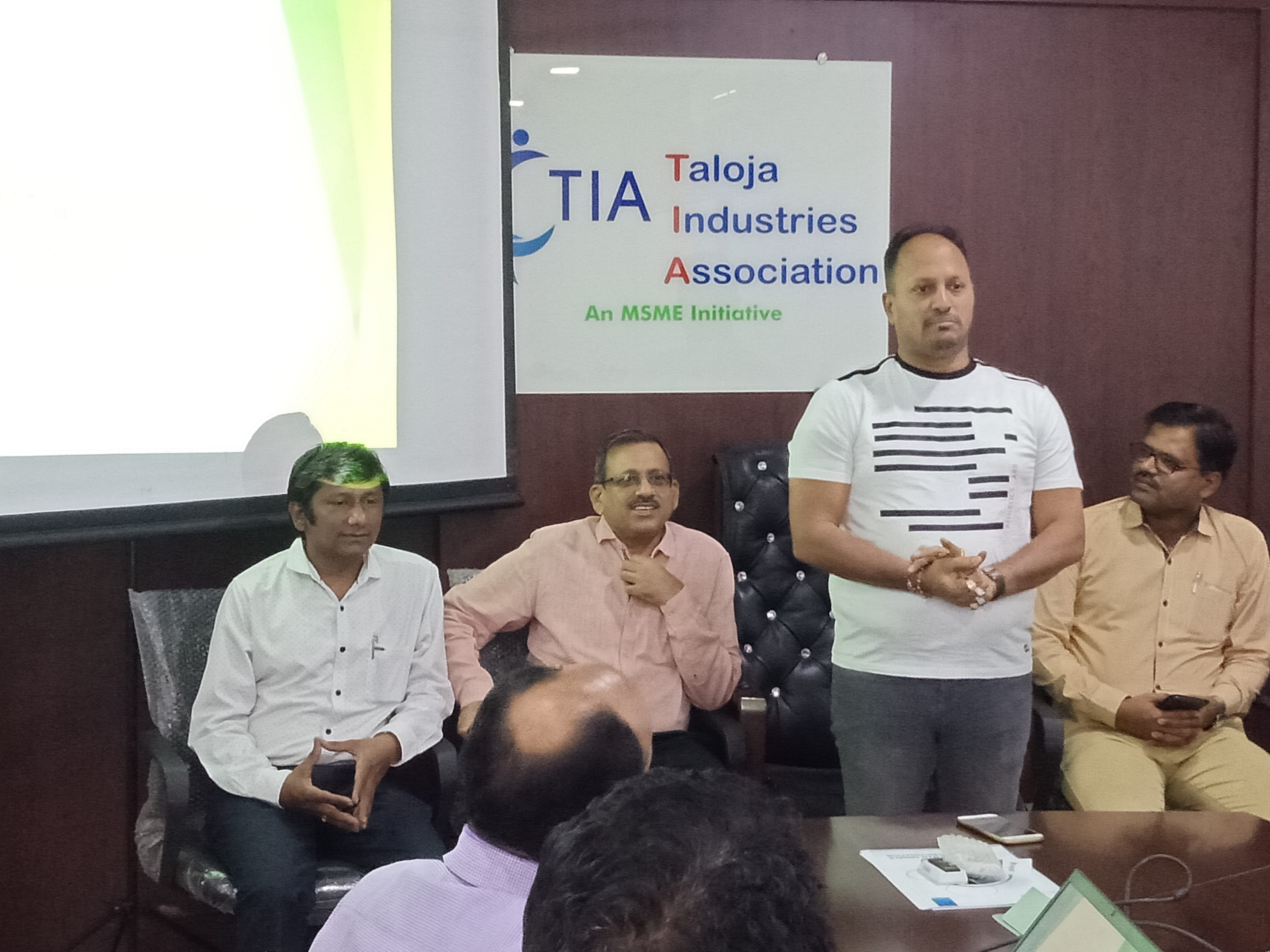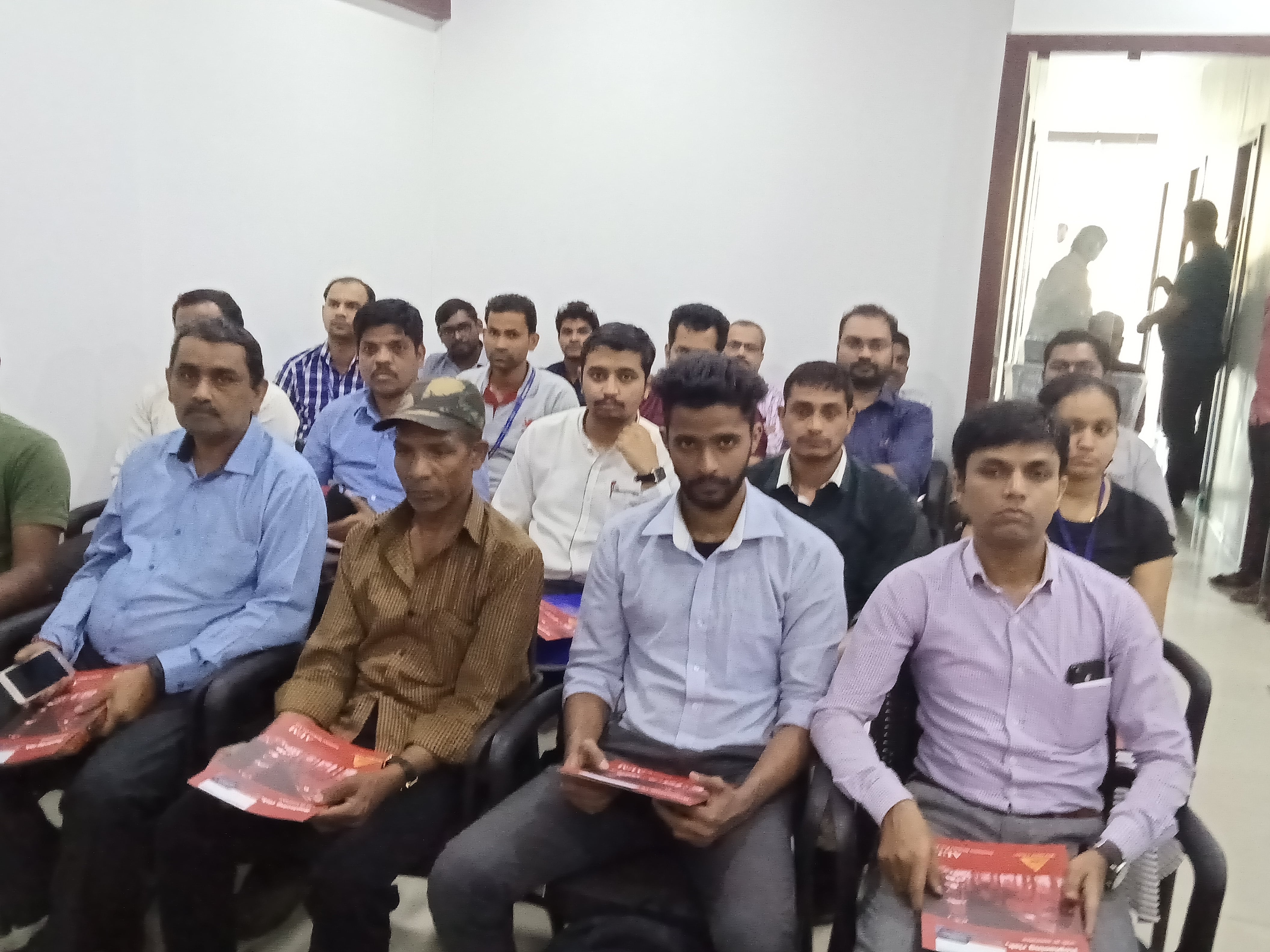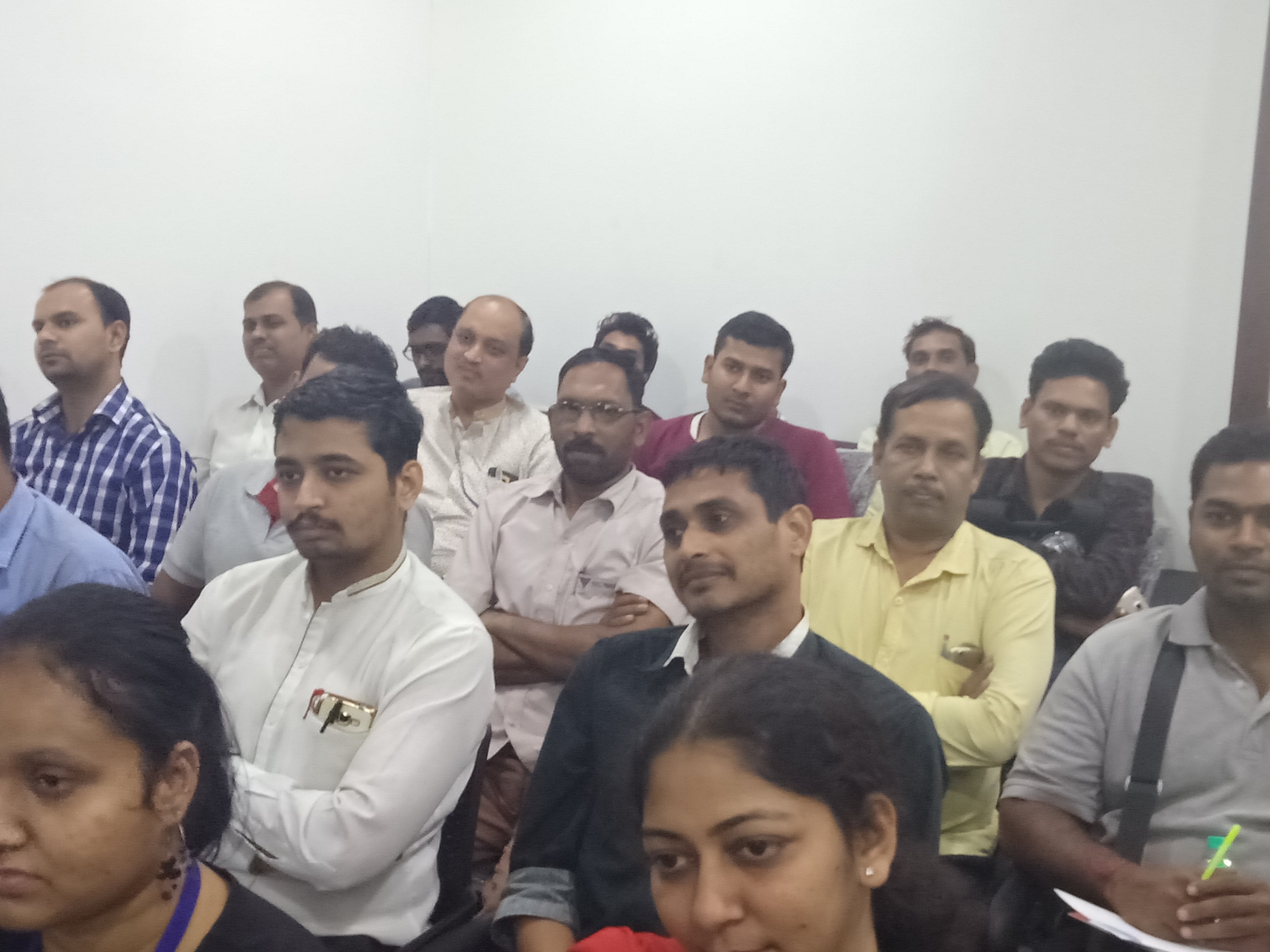 ---
Taloja Industries Association (TIA) and Tata Tele Business services jointly organized a seminar on how to empower your business using smart solutions. This event was held in Hotel Tanish Residency, Taloja MIDC, Navi Mumbai on Monday, October 29, 2018.
It was a business conclave focused on smart solutions from Tata Tele, where they talked about their solutions to get access on to Data, Voice and IOT Services, which can help any business grow.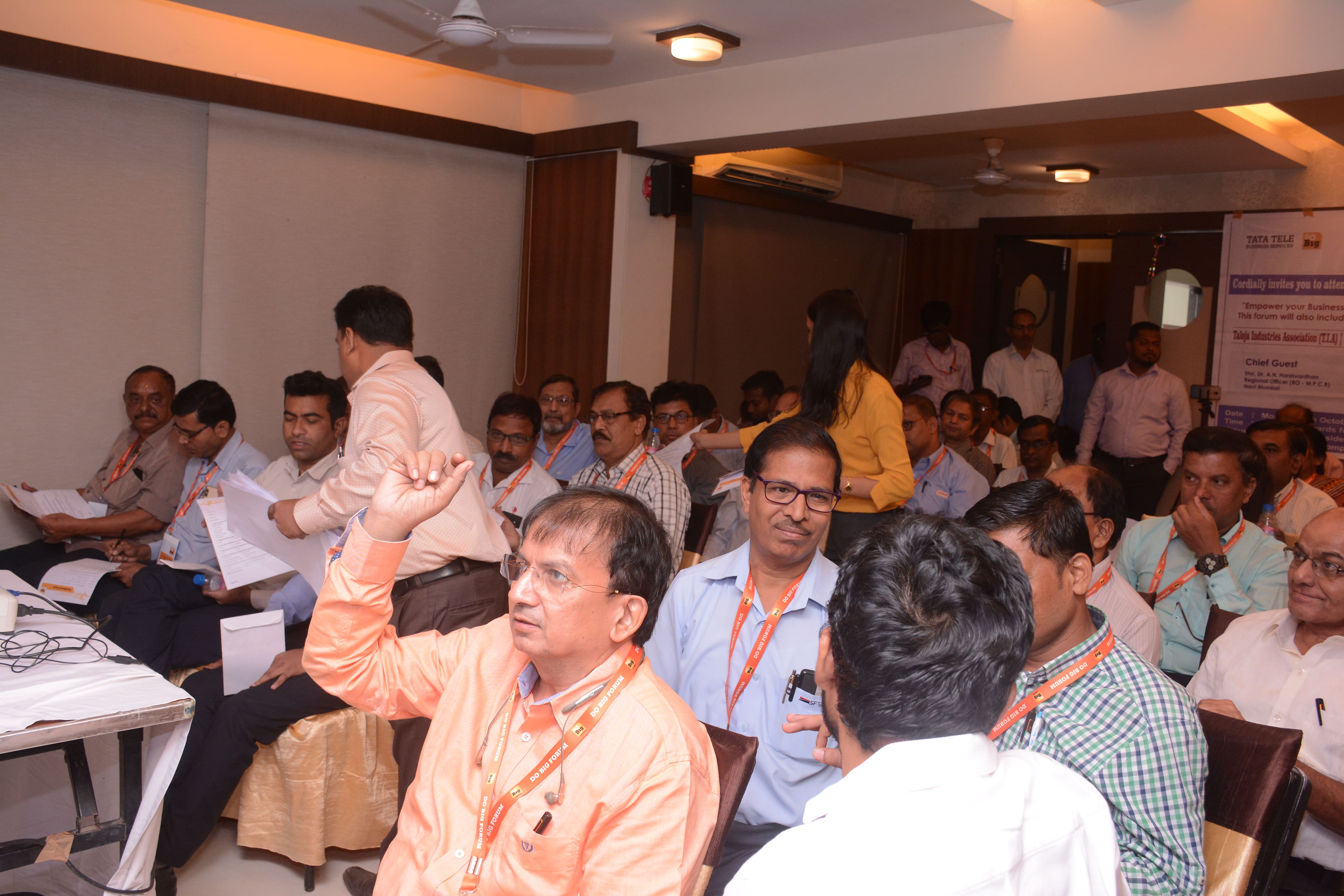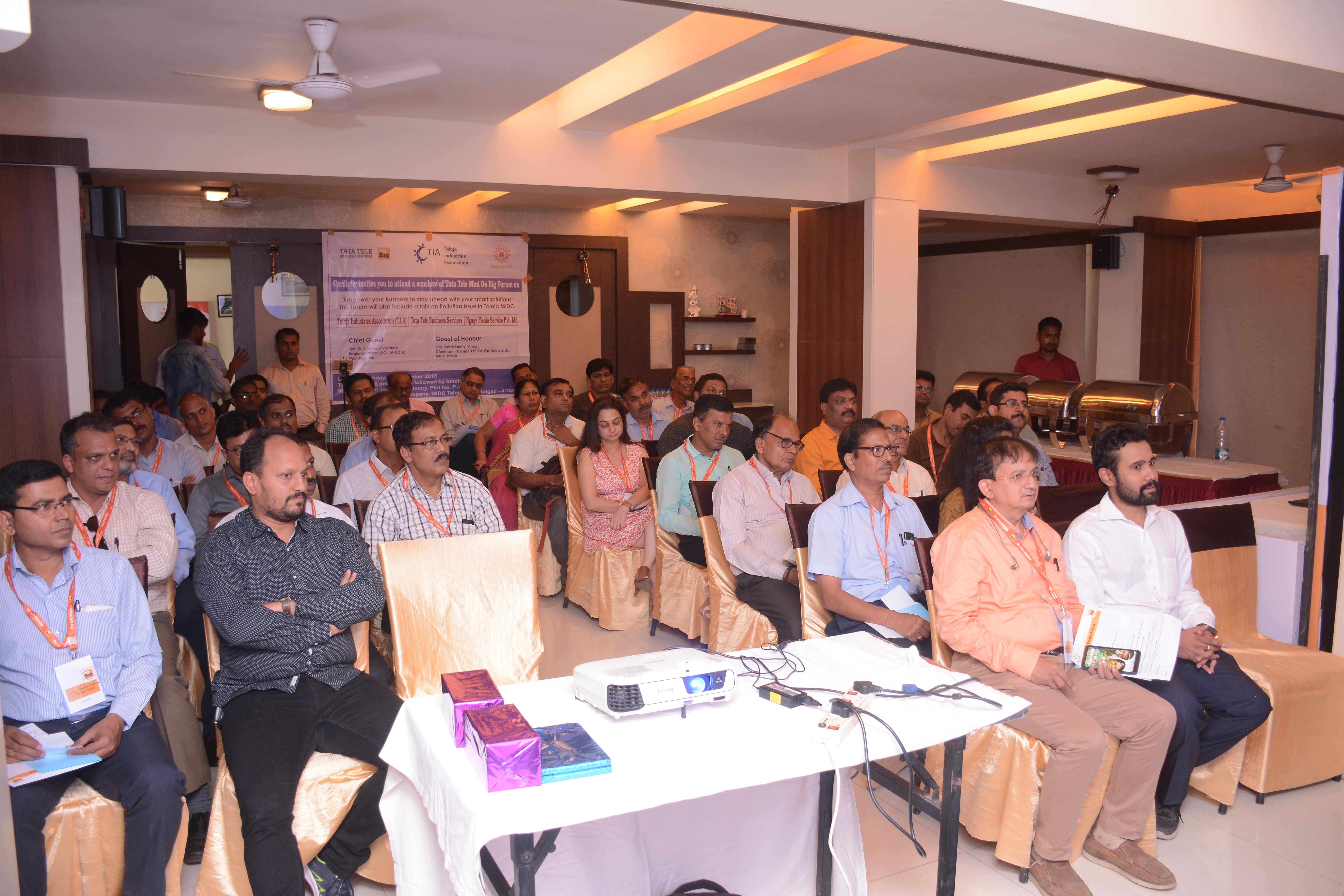 ---
Event on Liability Insurance, held on September 26, 2018, at Hotel Tanish Residency,, Taloja MIDC, Navi Mumbai at 5pm.Event organized by TIA, Aum Insurance Brokers & New India Assurance.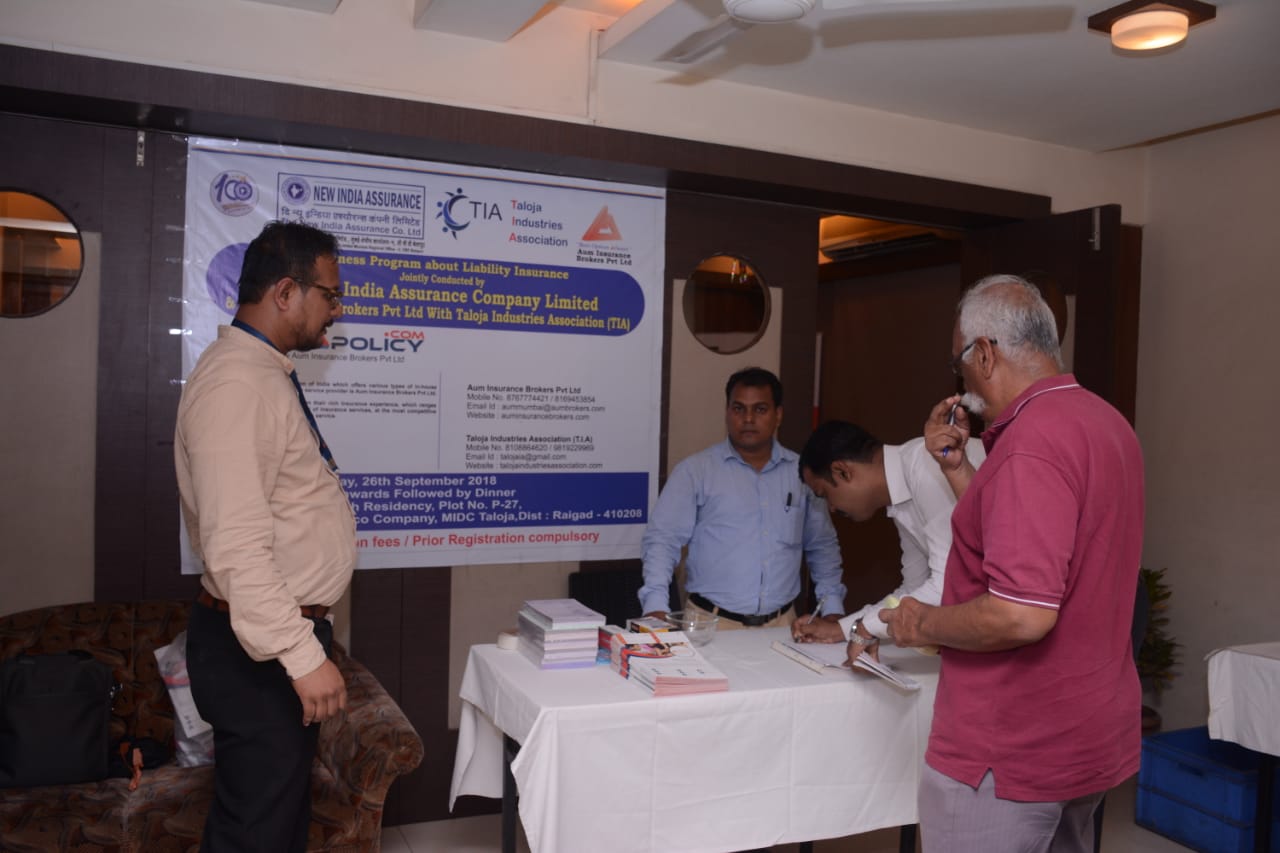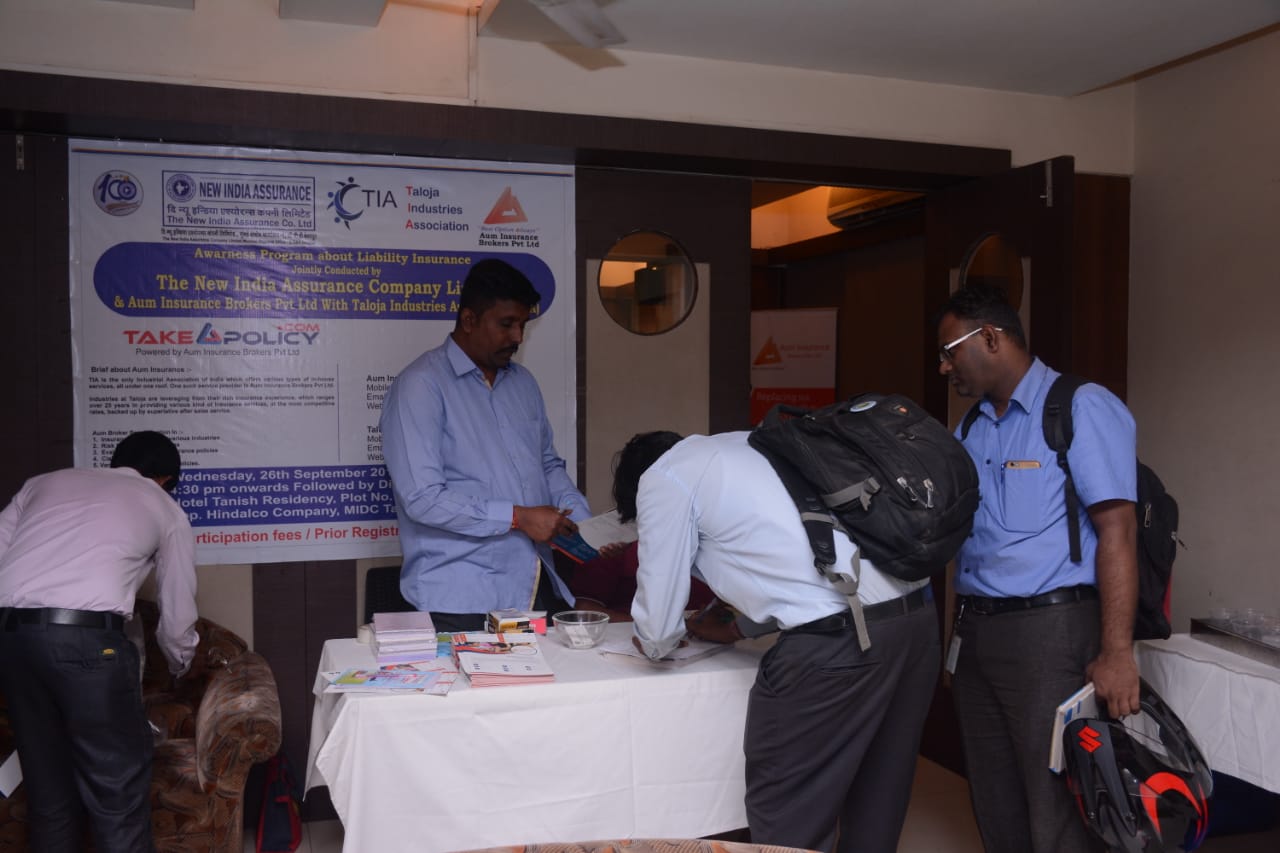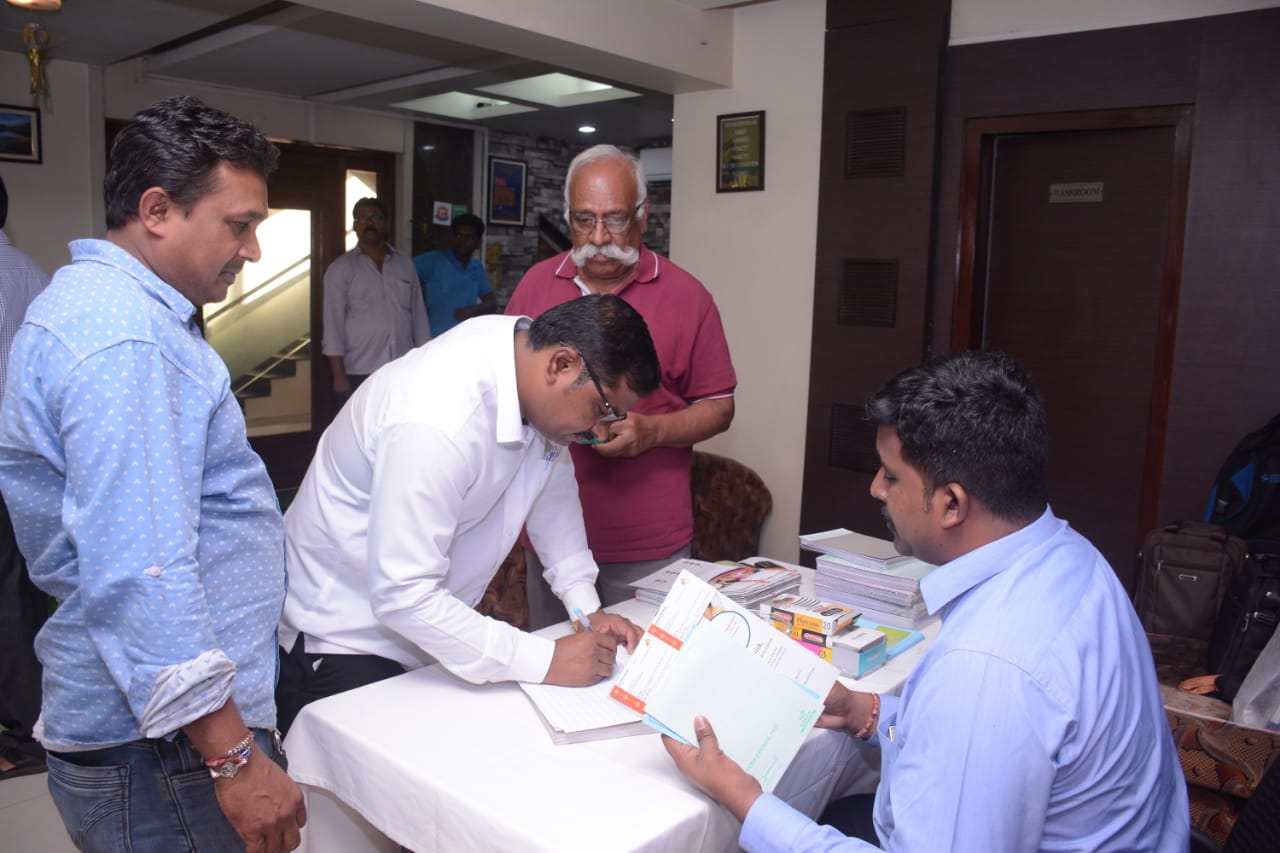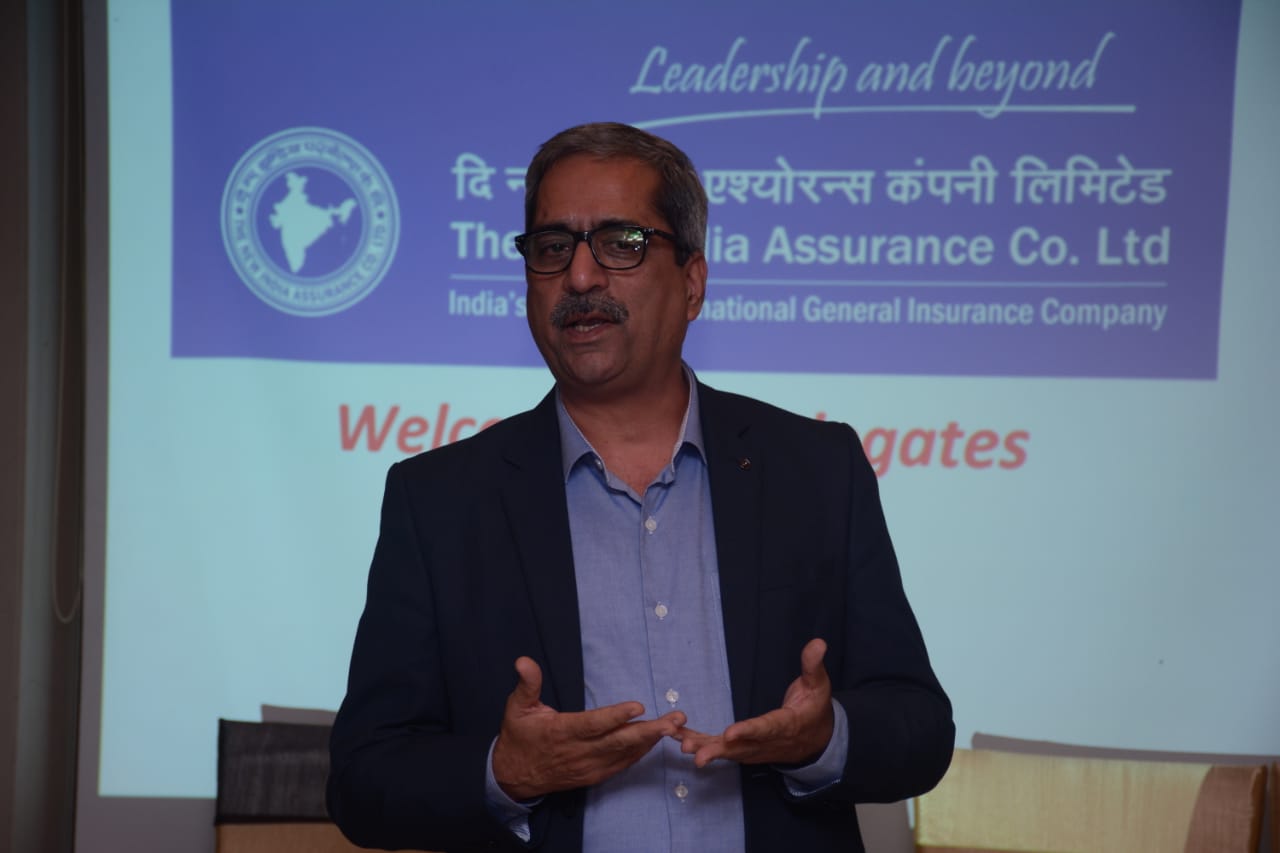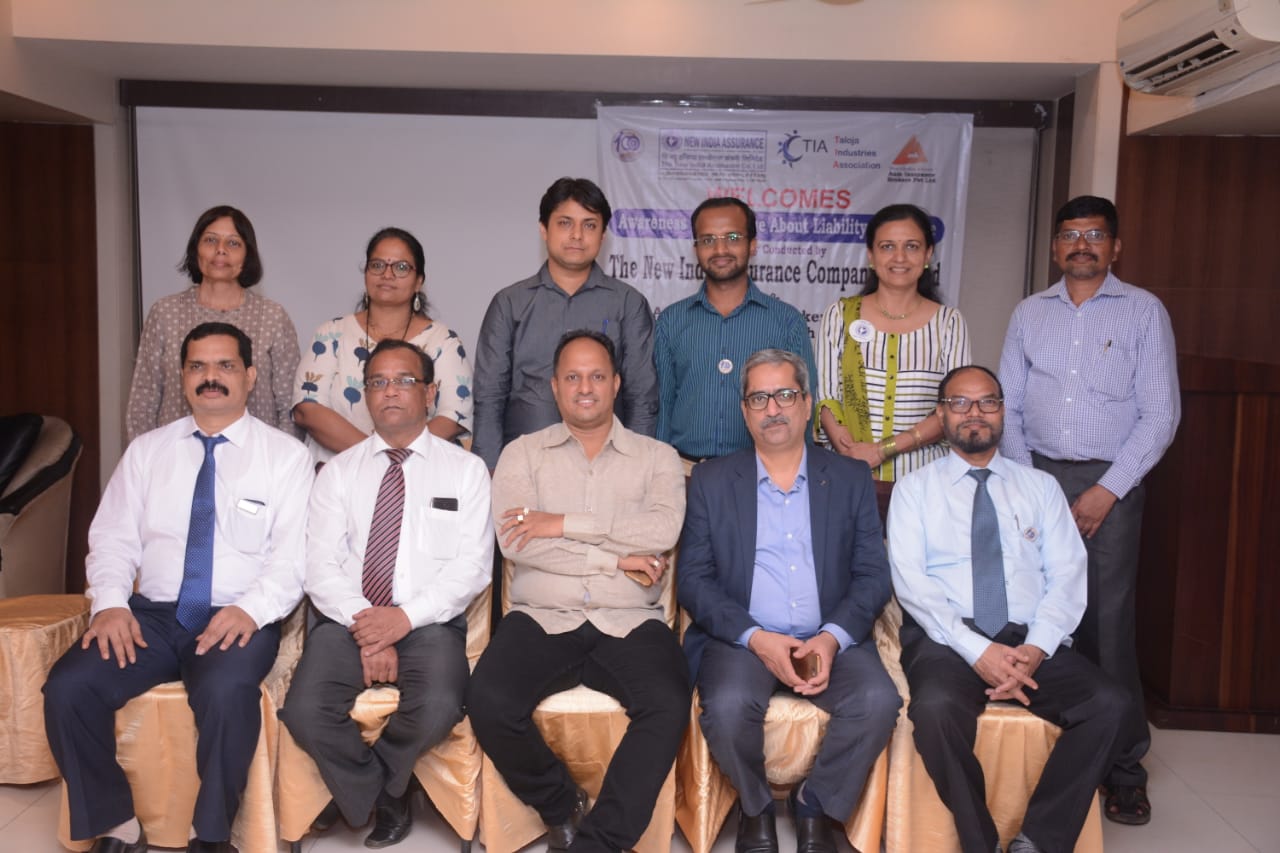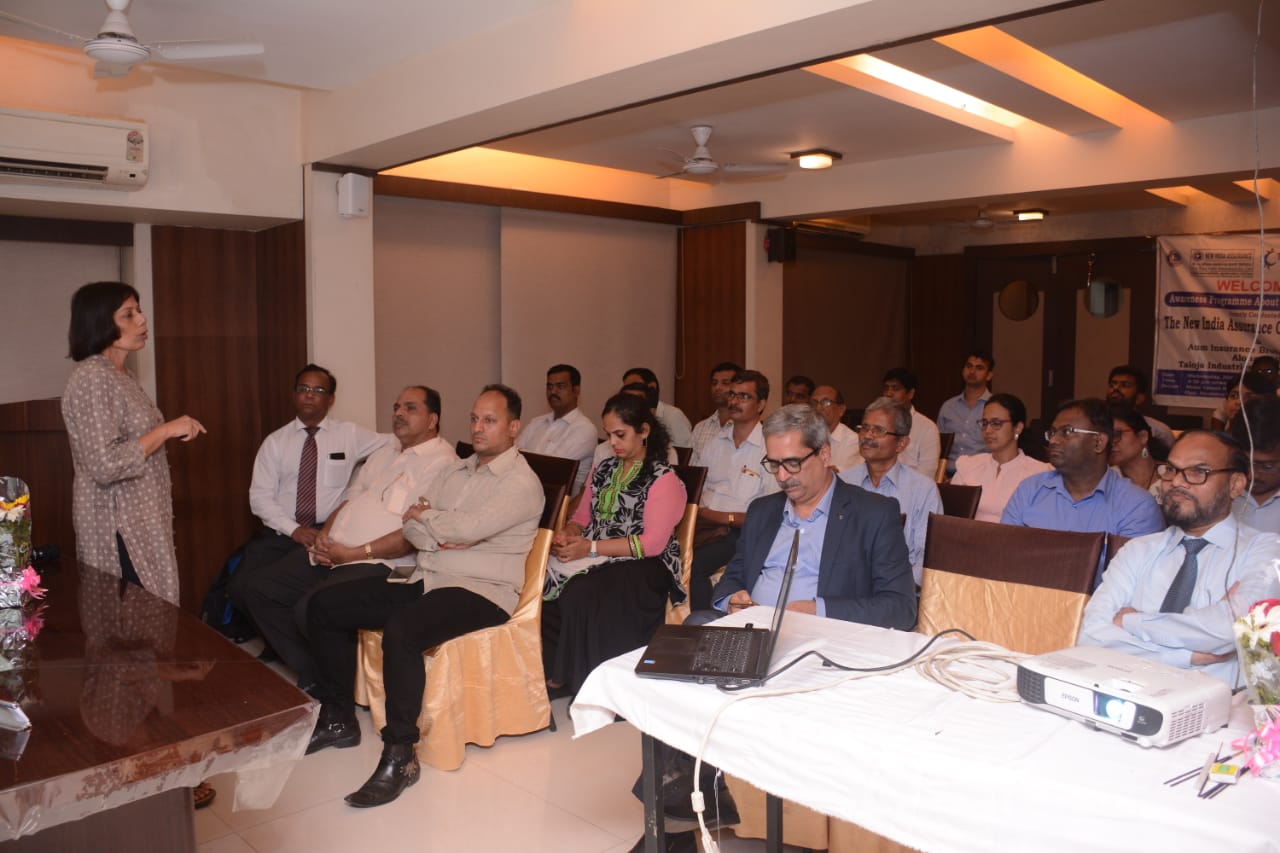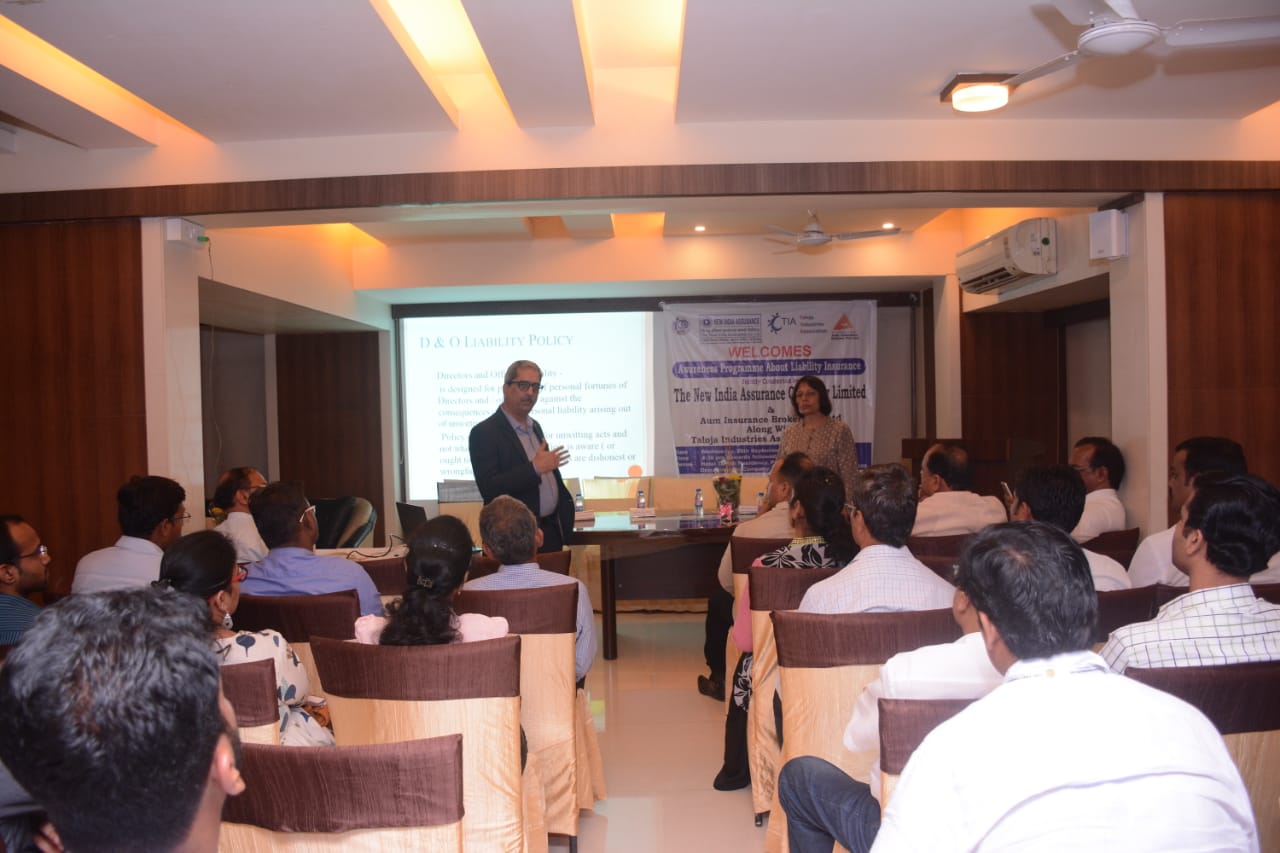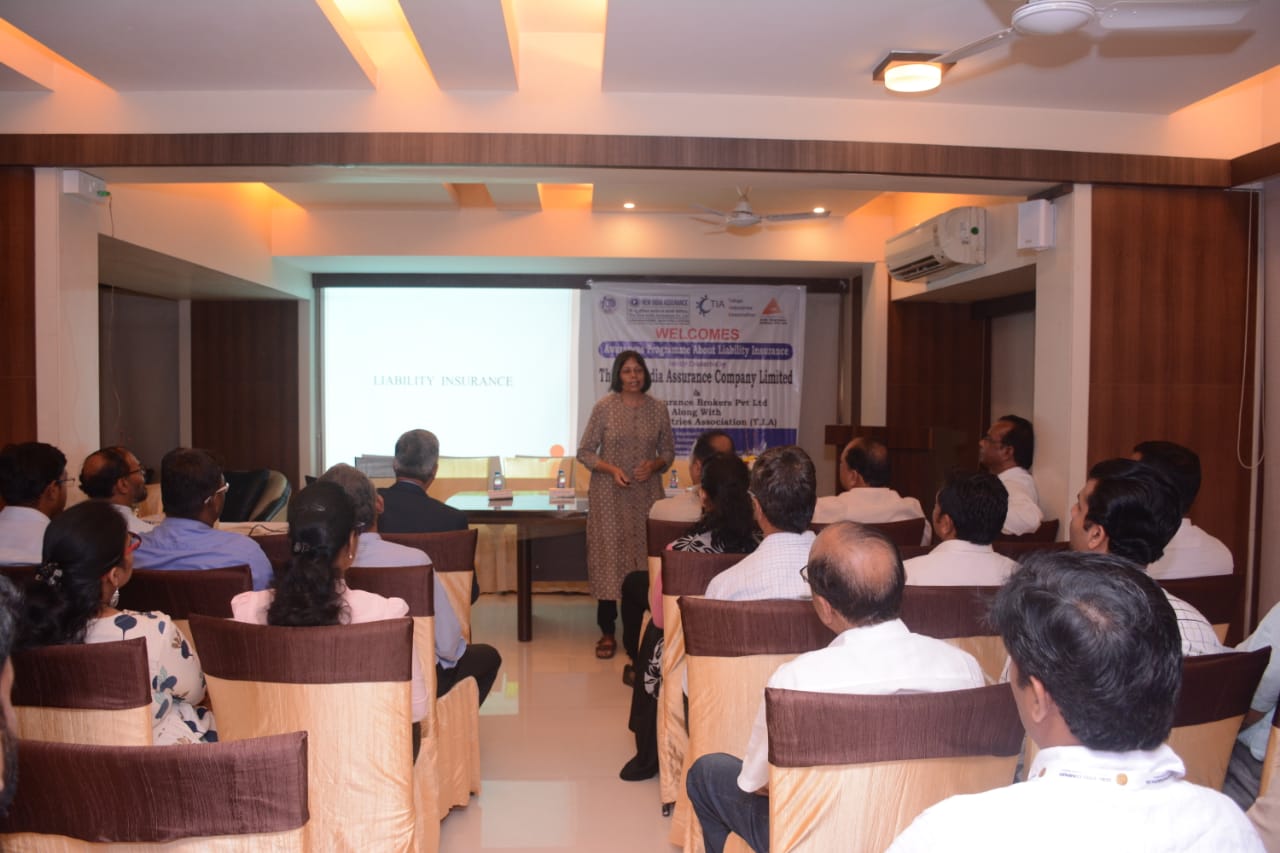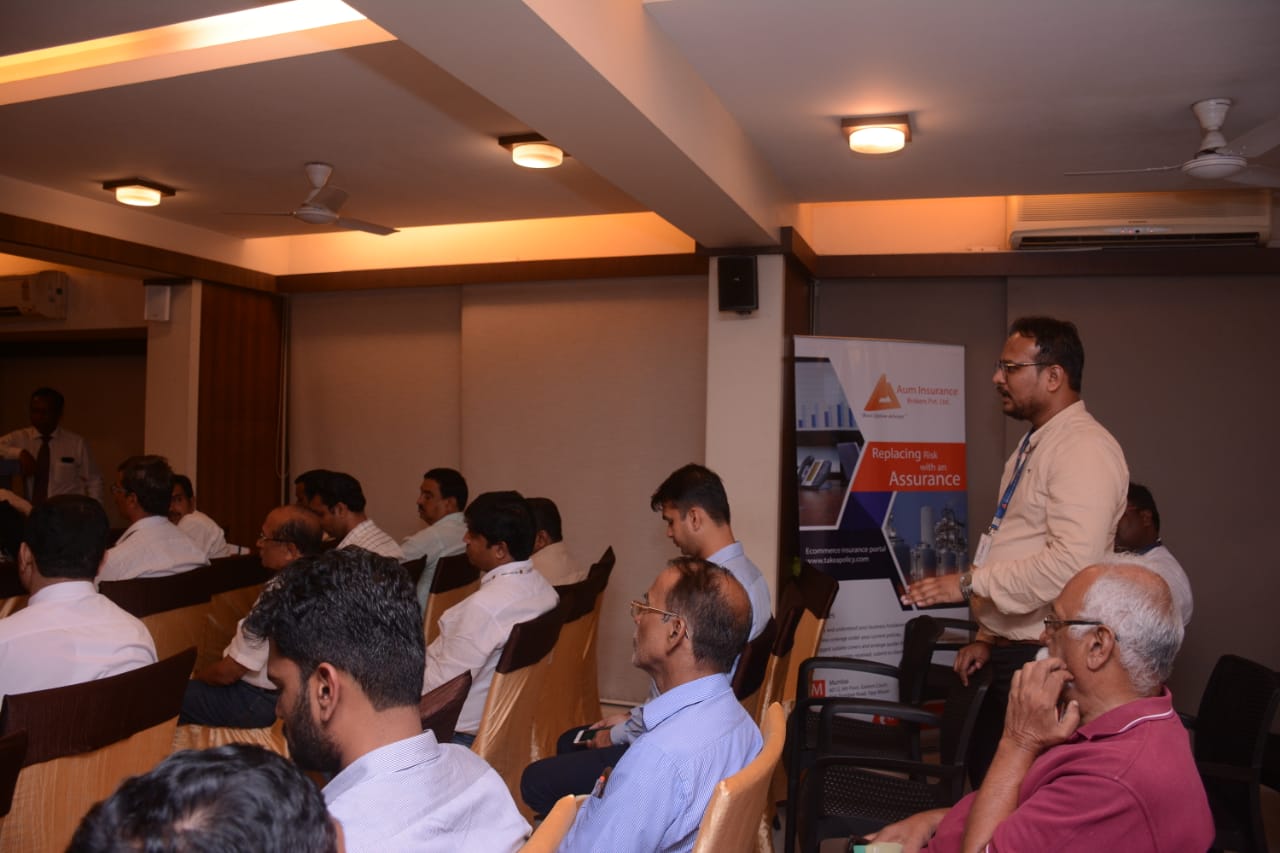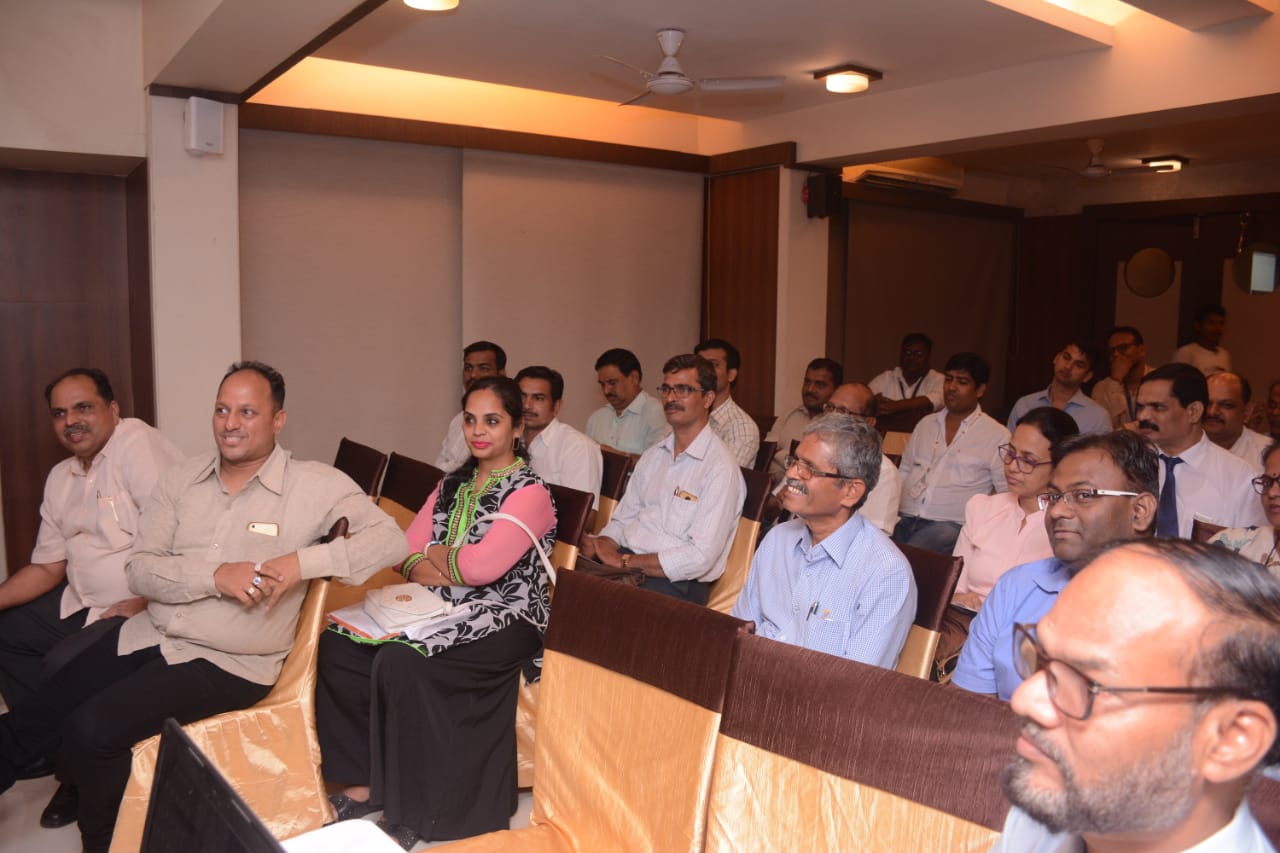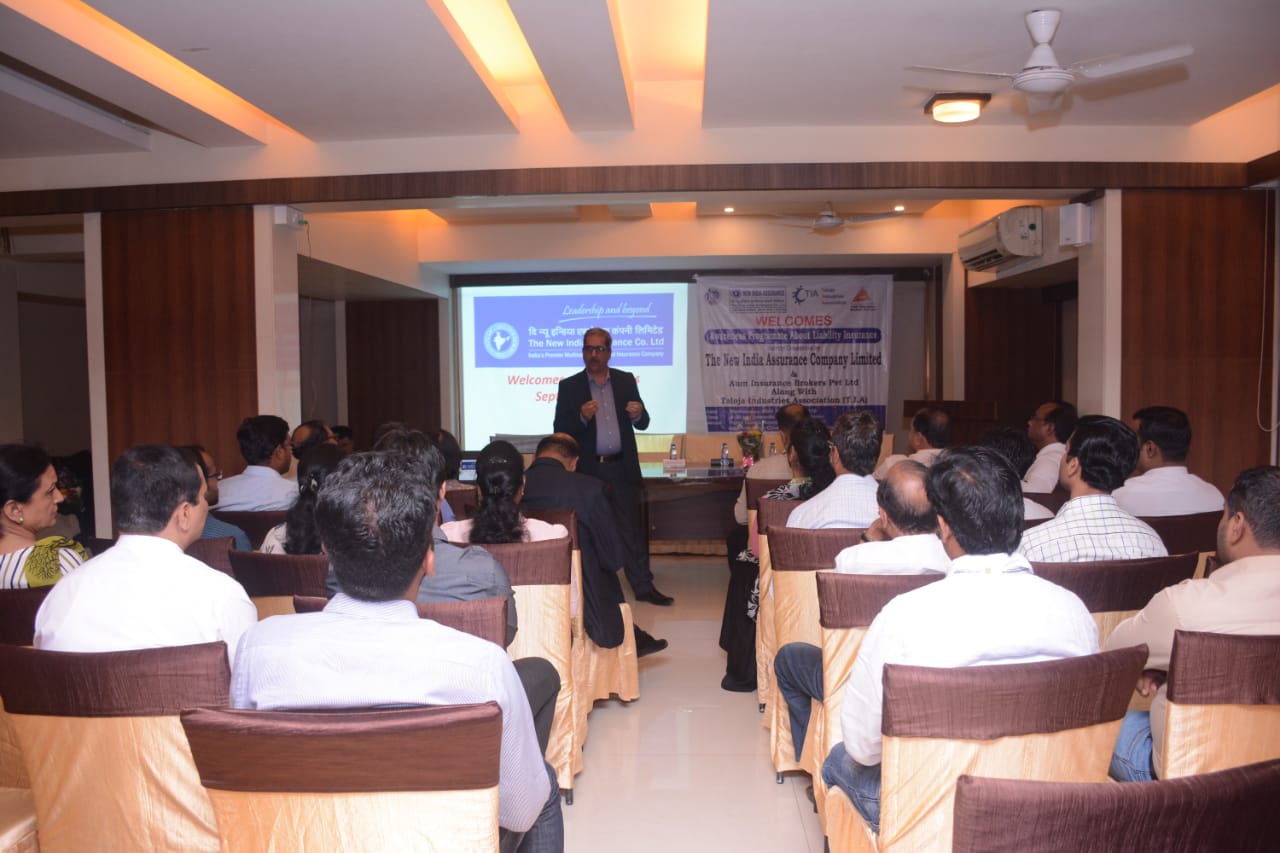 ---
---
Meeting of TIA committee and Industrialists of Taloja MIDC with senior authorities of MSEB, held at TIA conference room on September 20, 2018, regarding power issues faced at Taloja MIDC.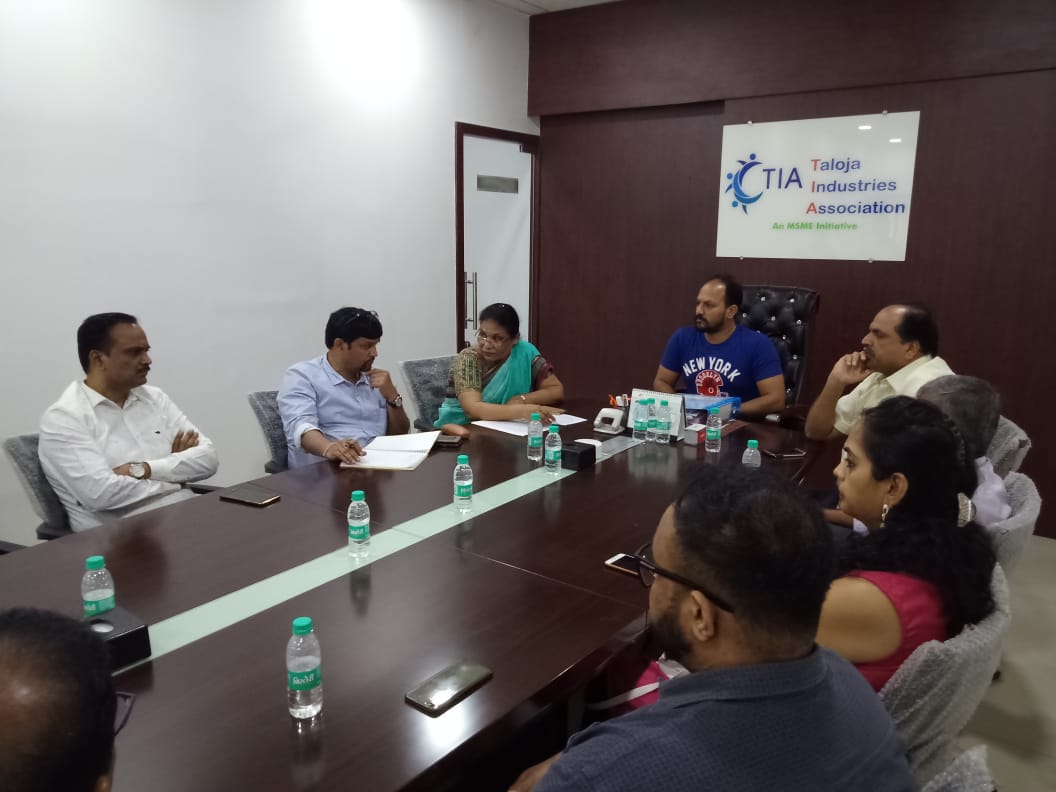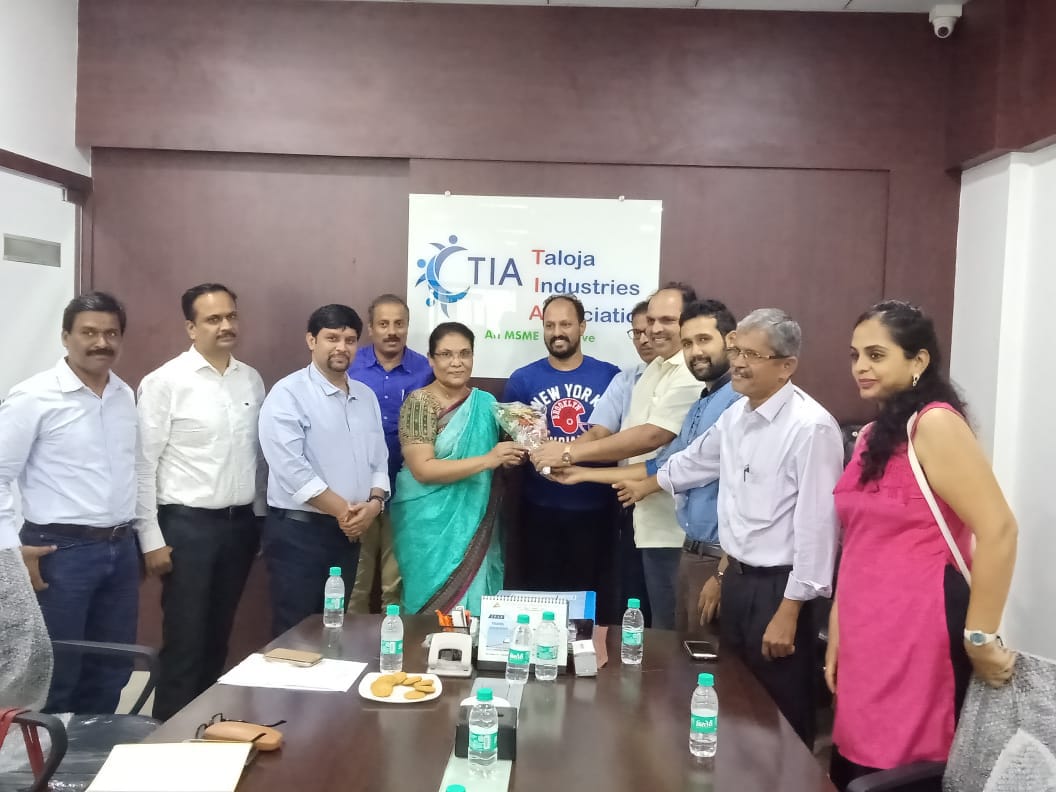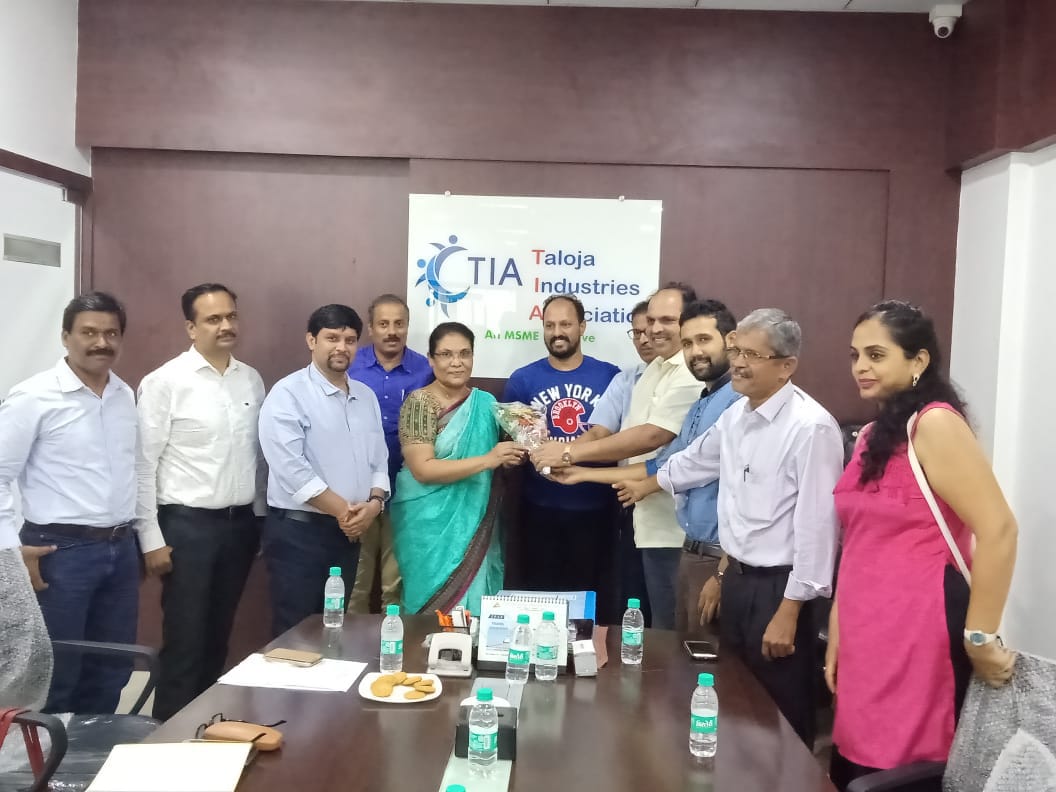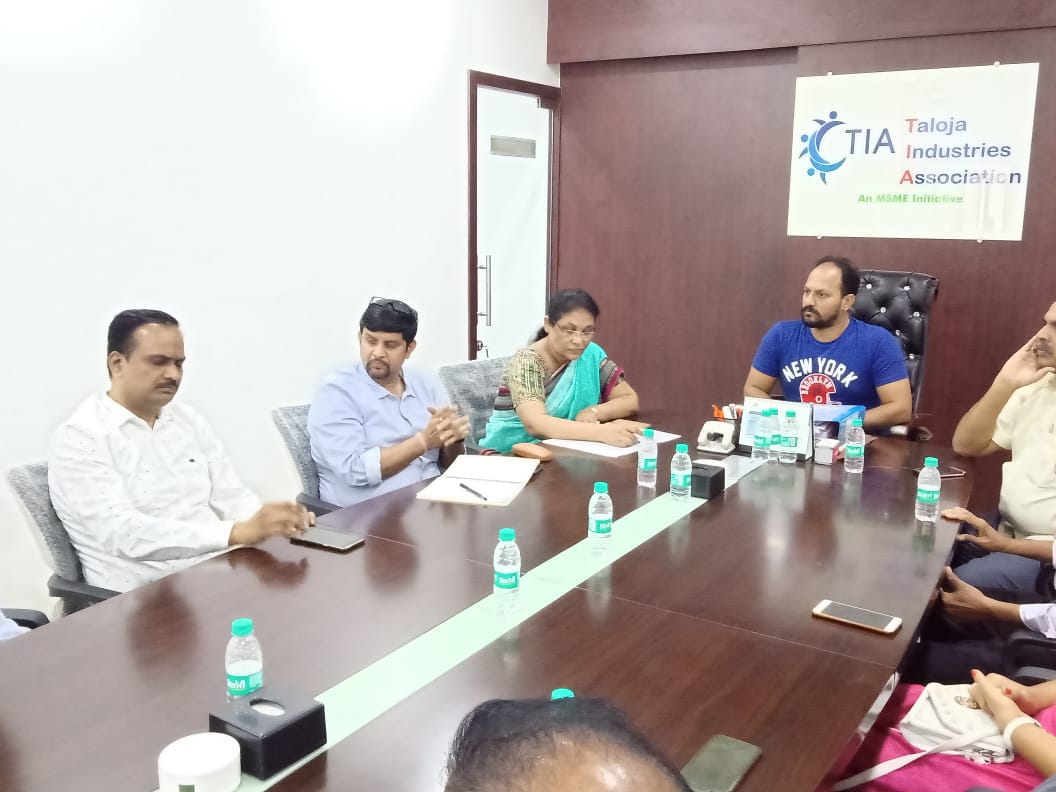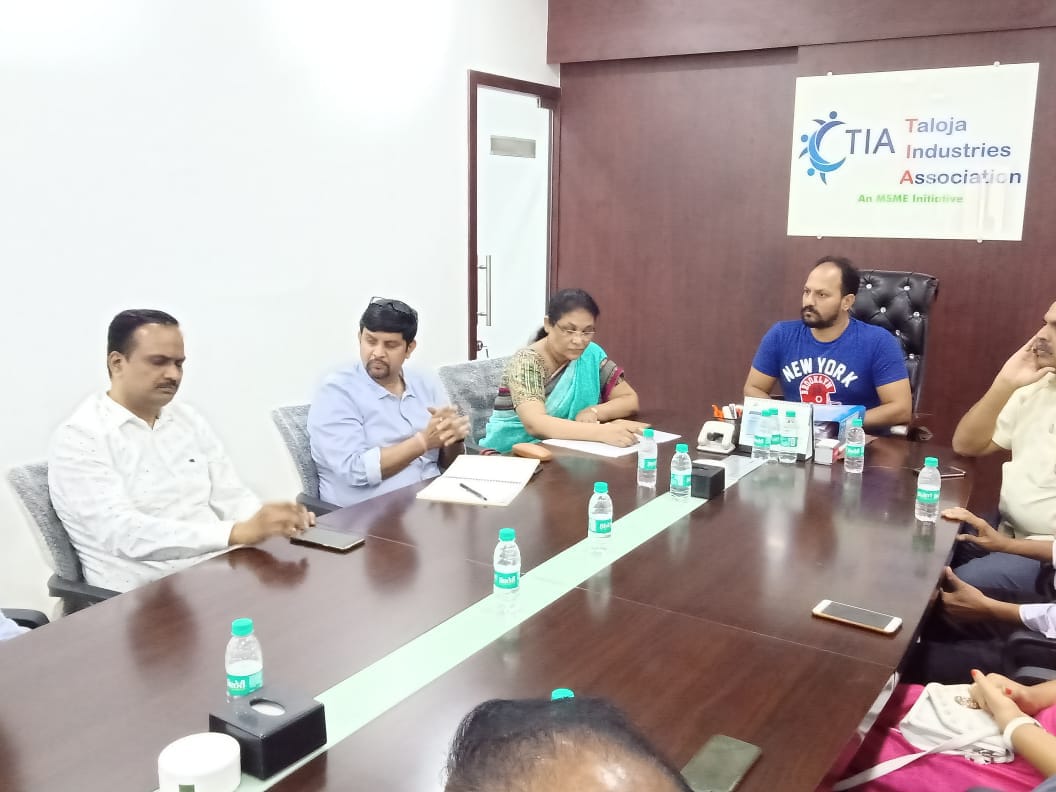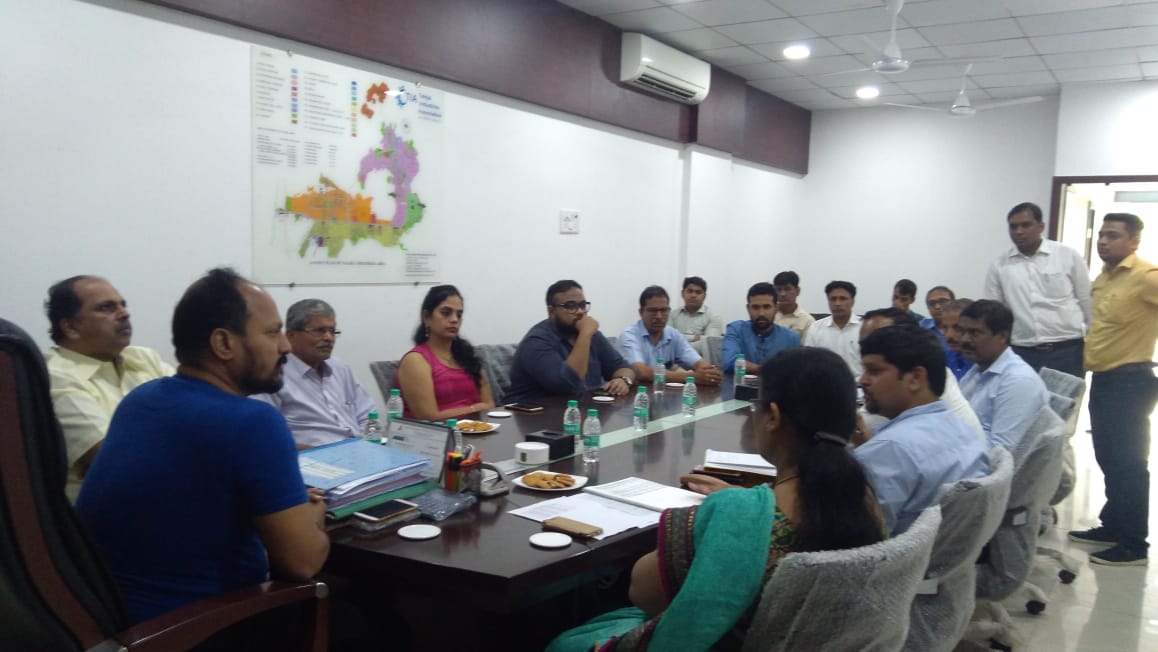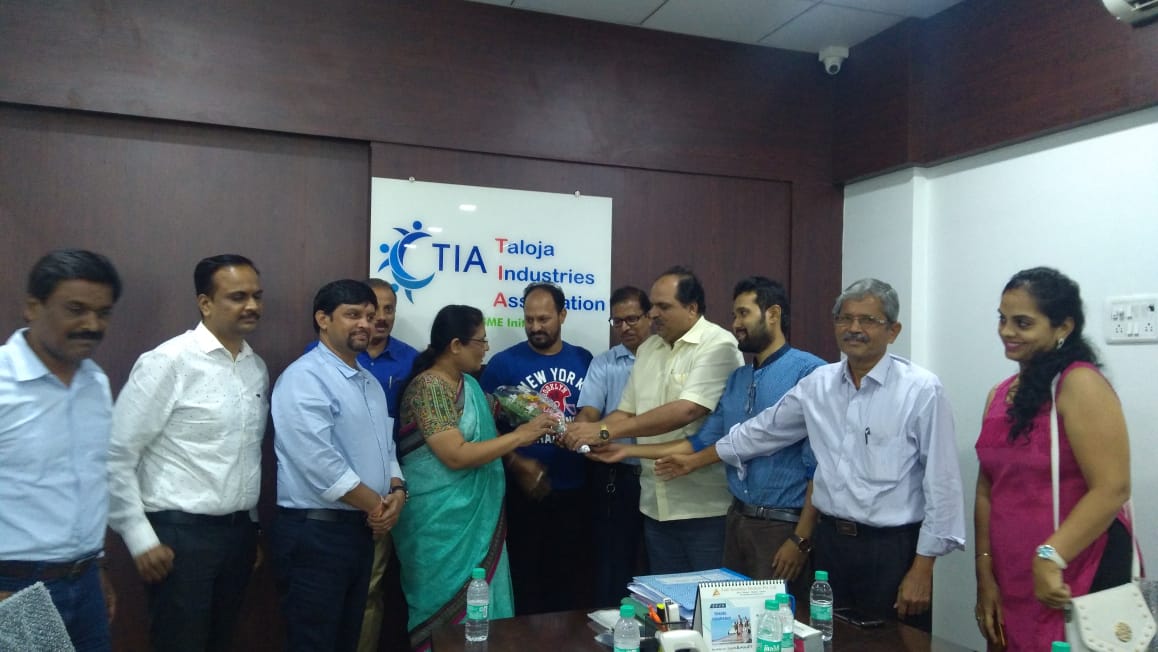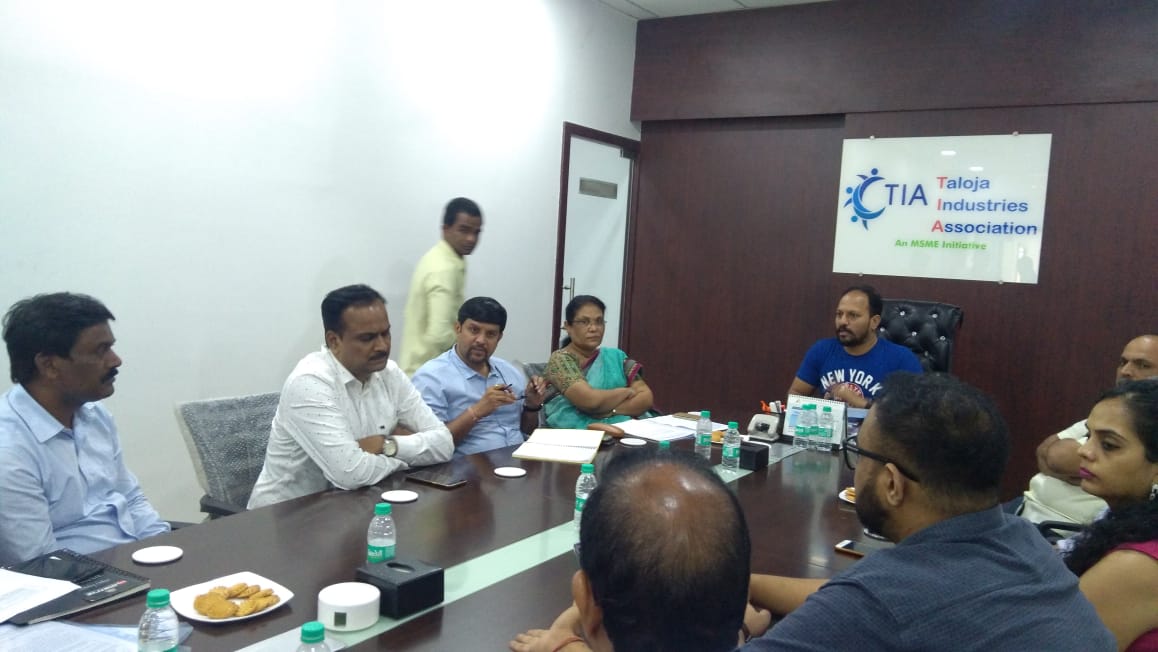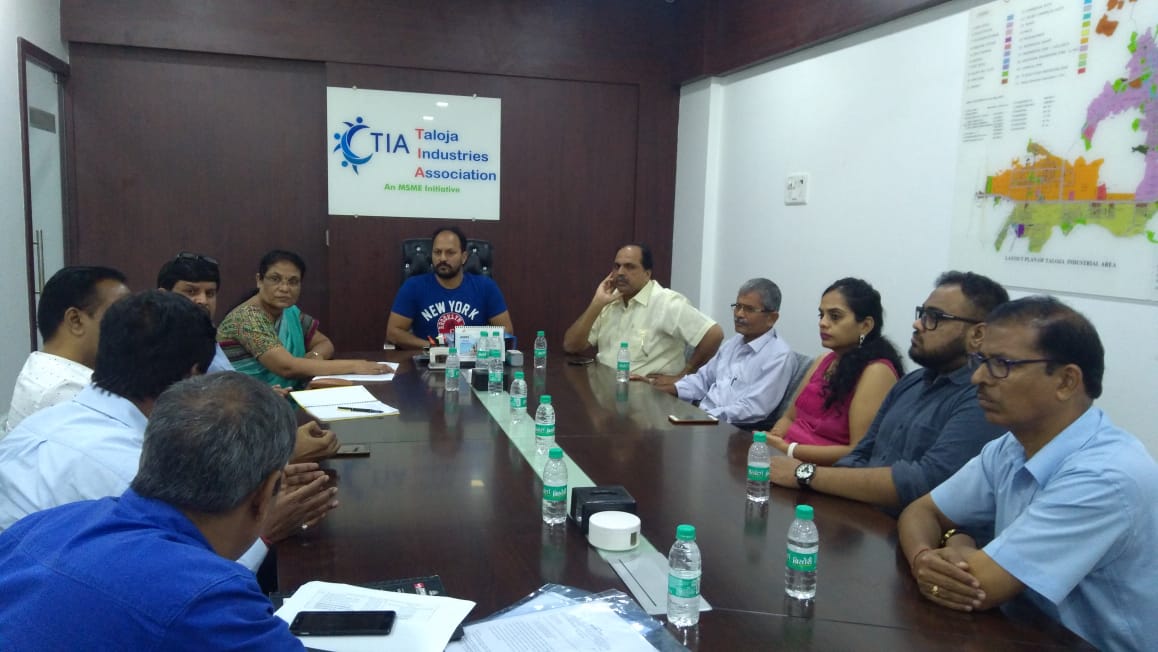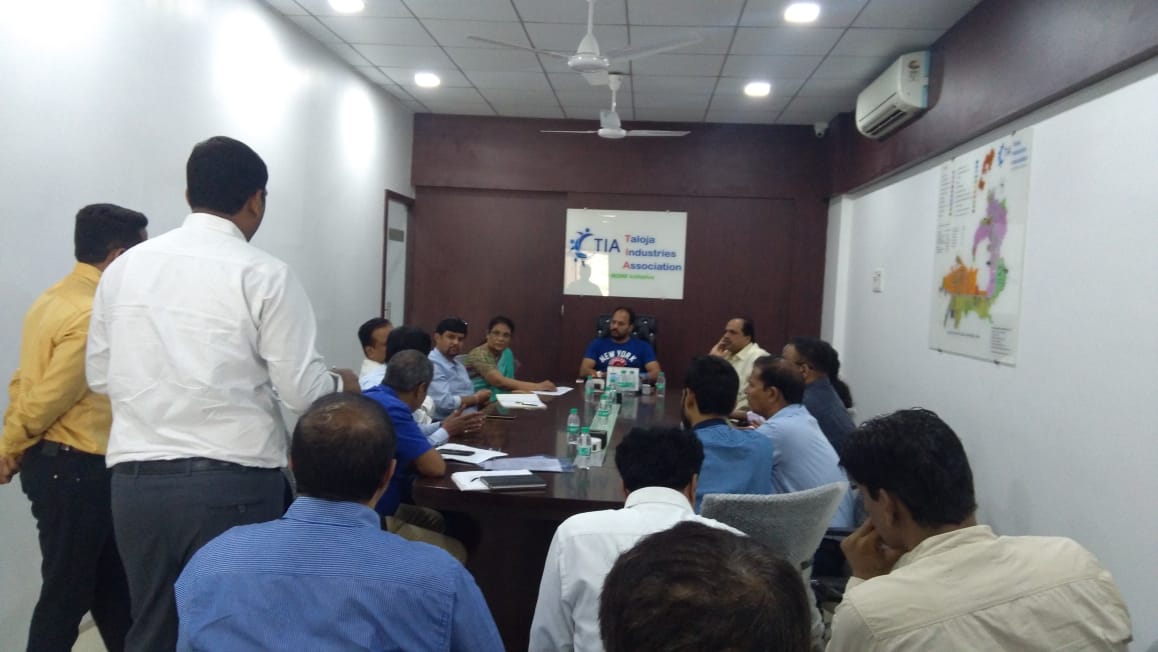 ---
---
Soft skills training program was arranged jointly by Taloja Industries Association (TIA) and Taloja CETP on September 7th, 2018 & 8th September 2018.
Program turned out to be a huge success as participants learnt the following training topics-
Training name-Soft etiquette training (Certificate course)
Business Etiquette
Communication n Listening Skills
Stress Management
Time Management
Self-Motivation
Conflict Management
Effective Presentations
Team Working\Building
Delivering Ideal Customer Service
Dealing With Difficult Customers
This program was conducted by Pillai's College of Management, New Panvel.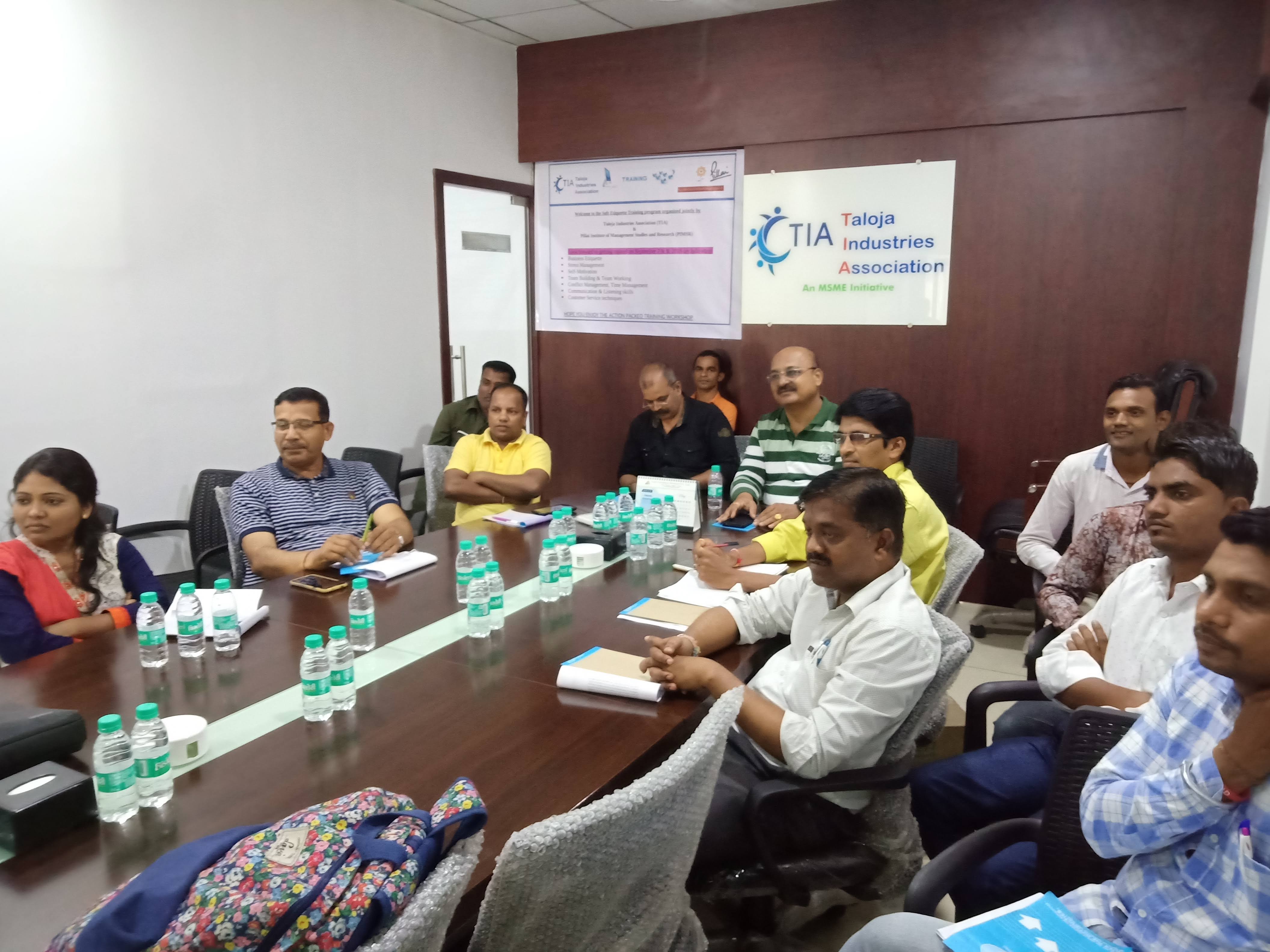 ---