Candle Peace March
In remembrance of and to pay tribute to brave CRPF jawans, who were martyred in Pulwama attack, on February 14, 2019, TIA (Taloja Industries Association) & Taloja CETP organized a Candle Peace March on February 18, 2019, 5pm. Various Industries in Taloja MIDC participated in this march.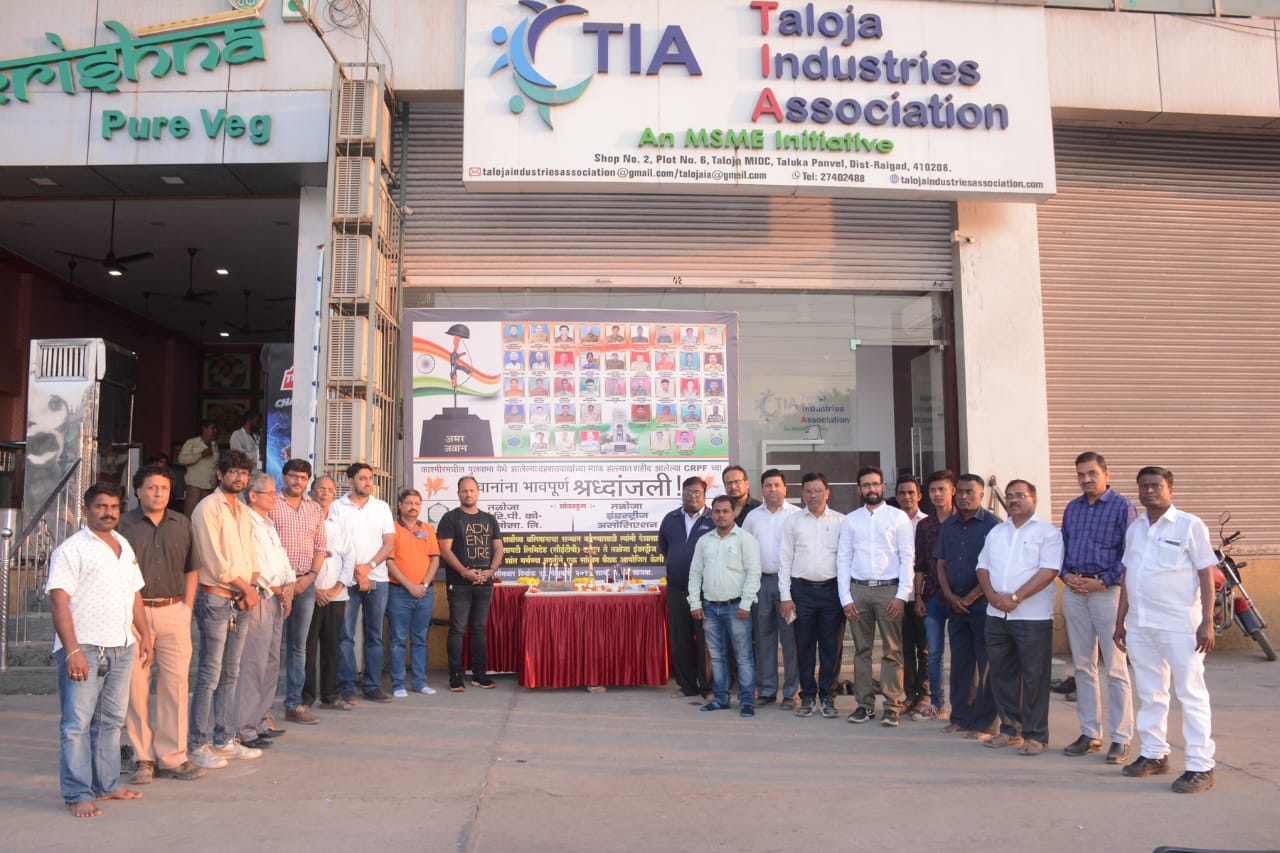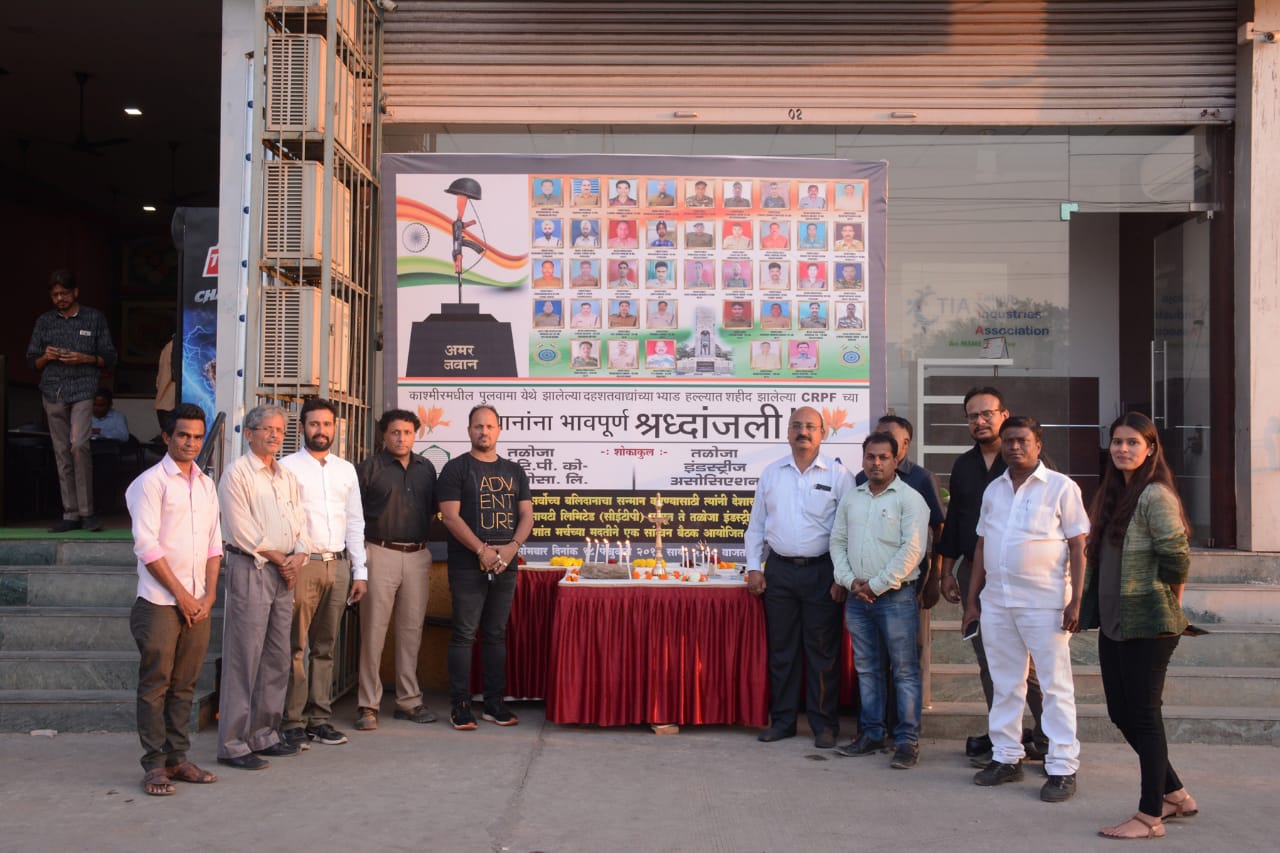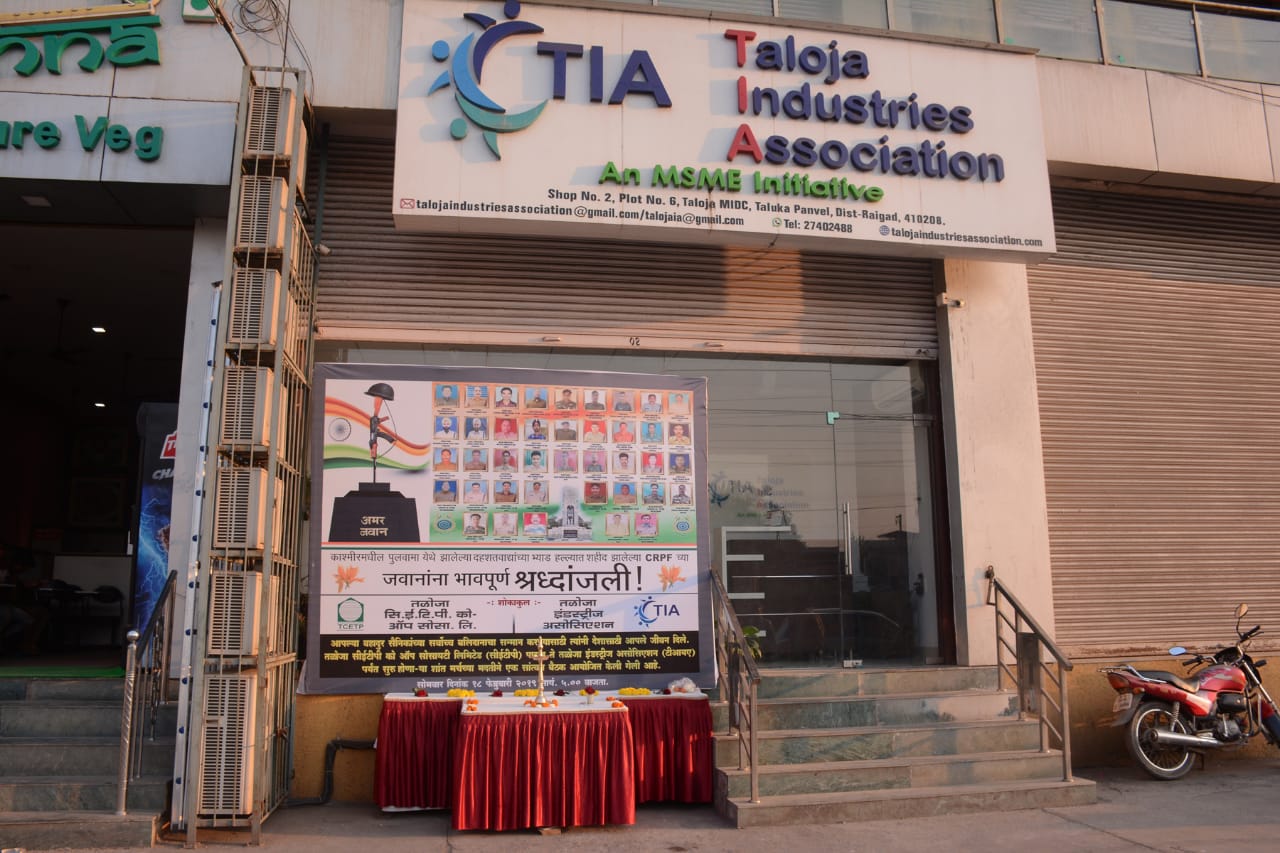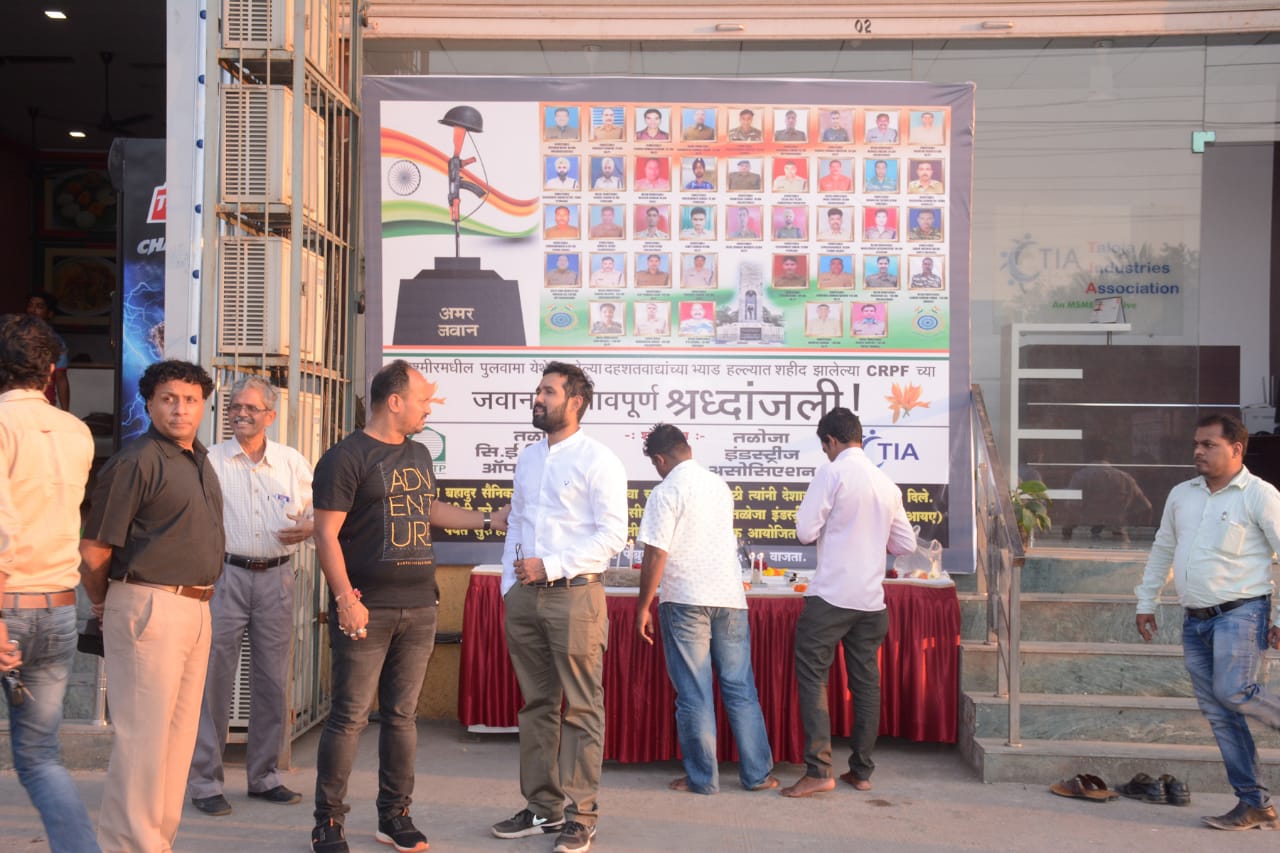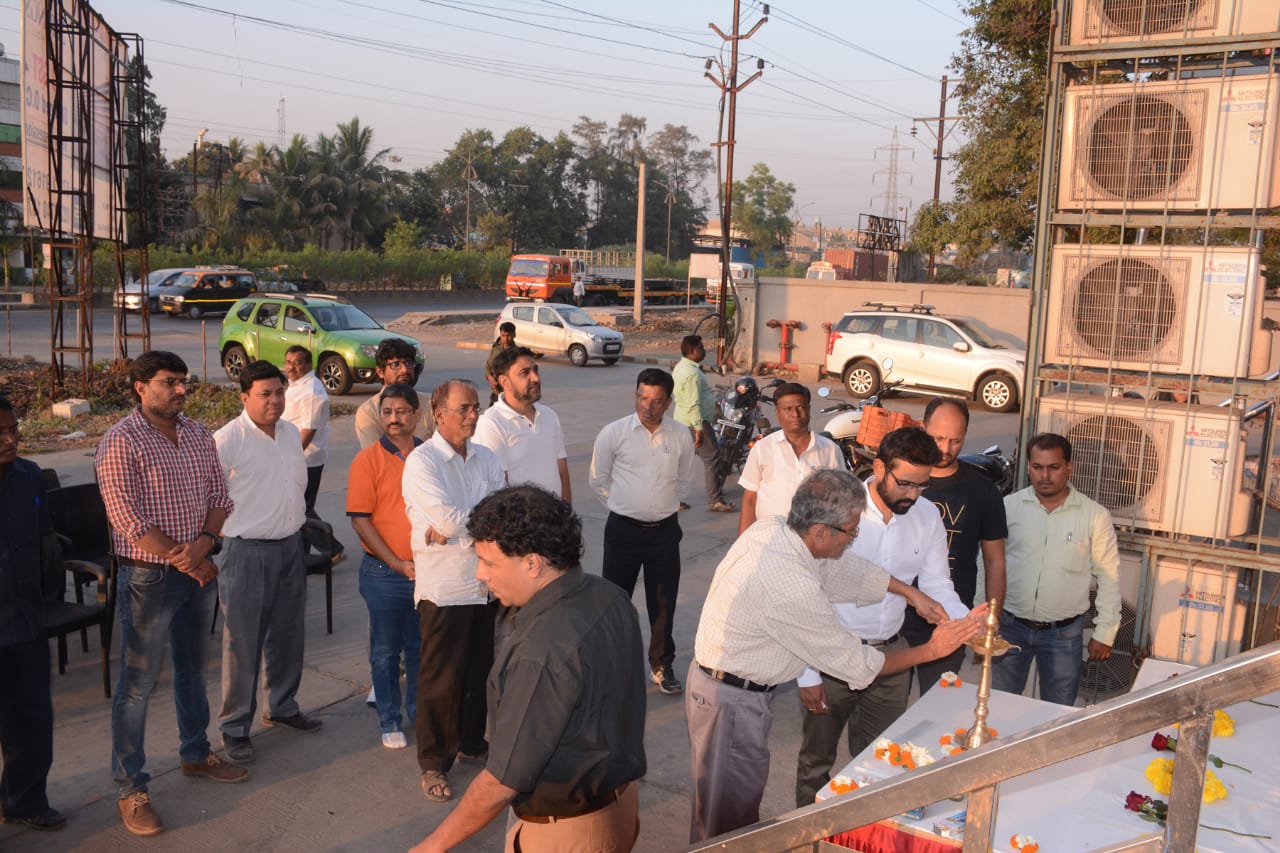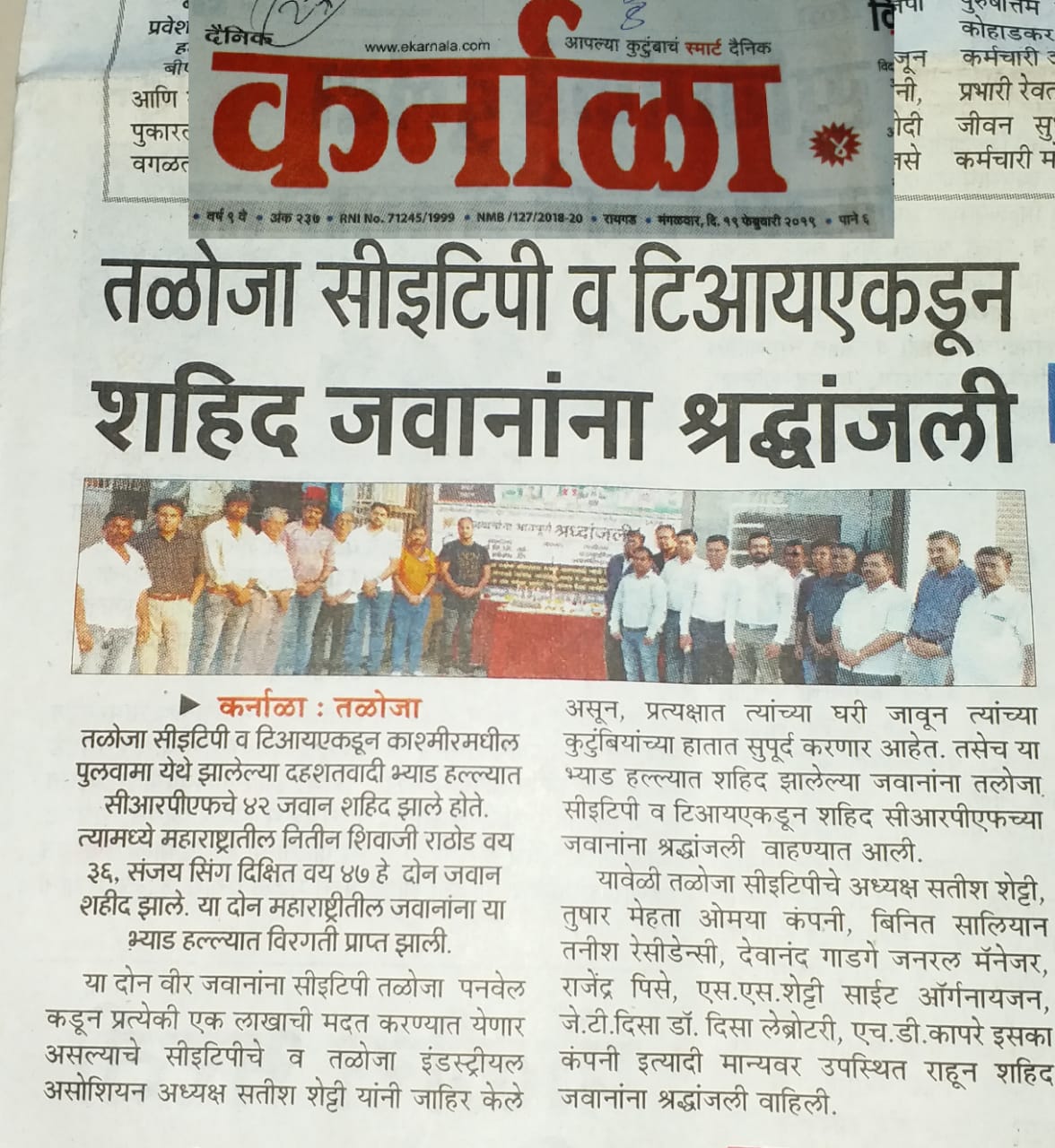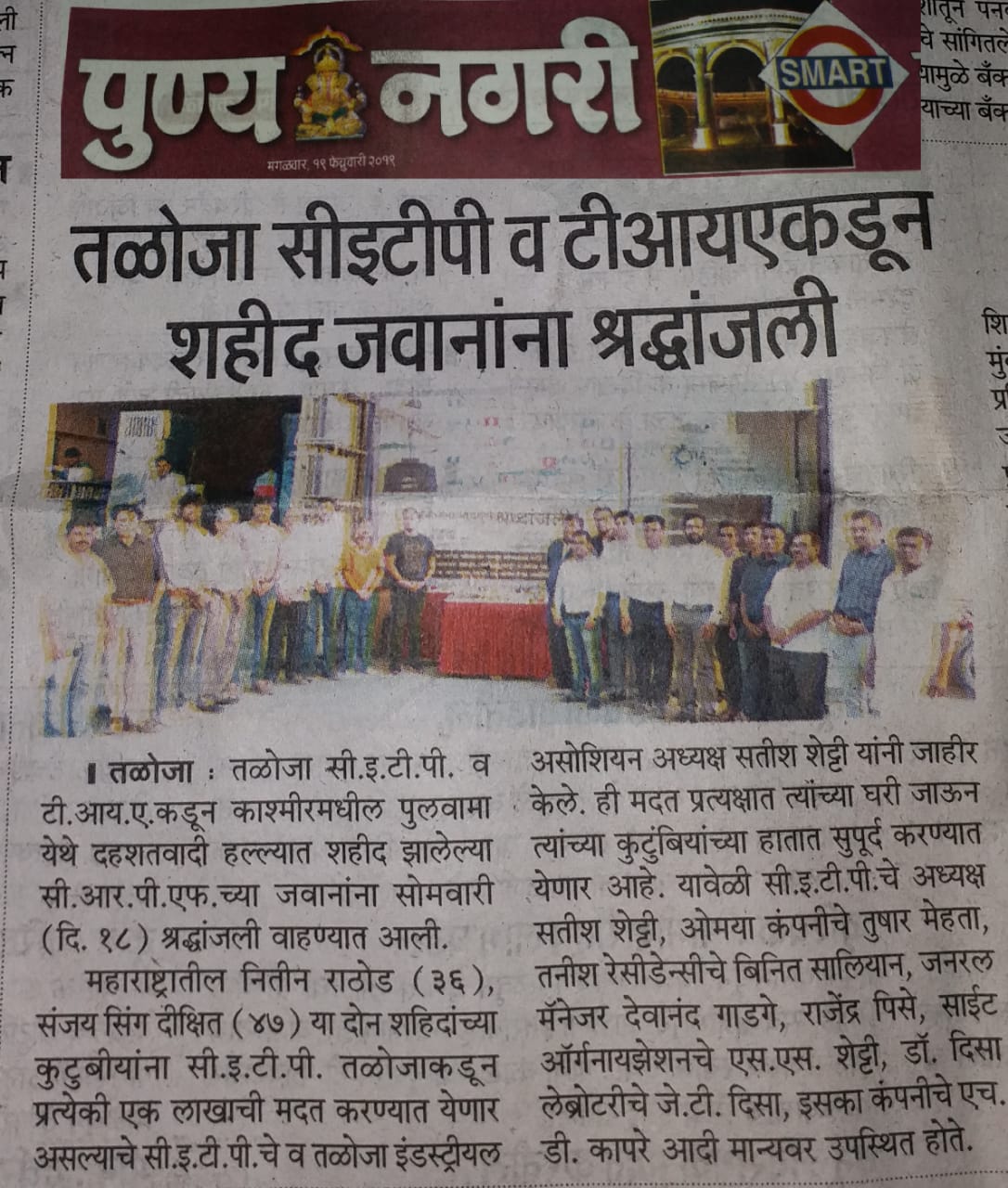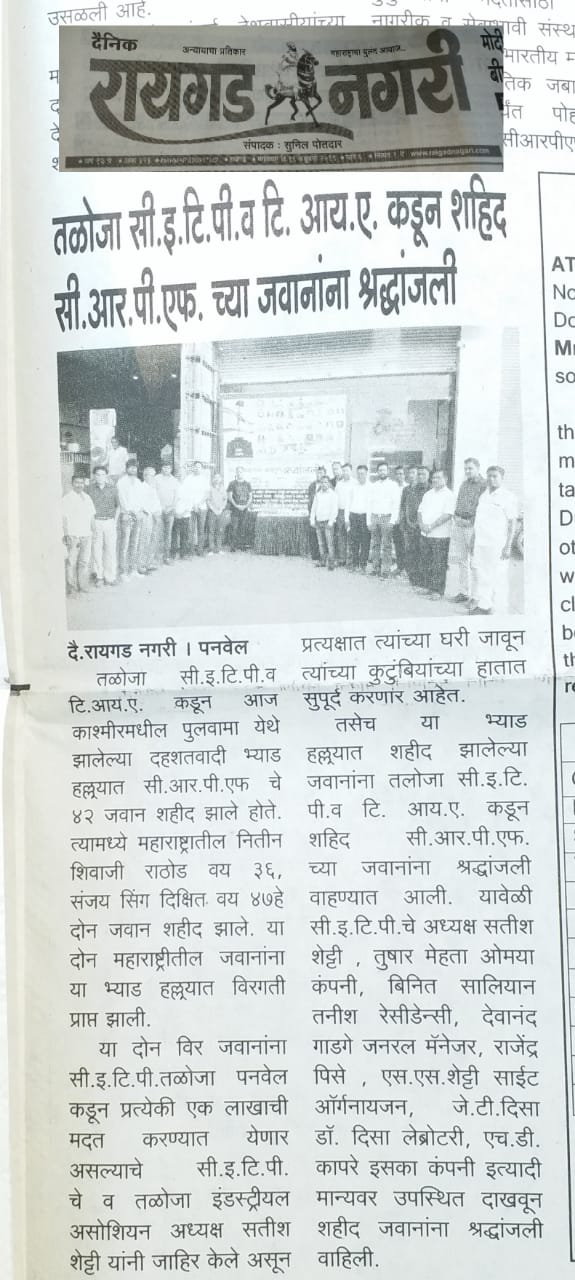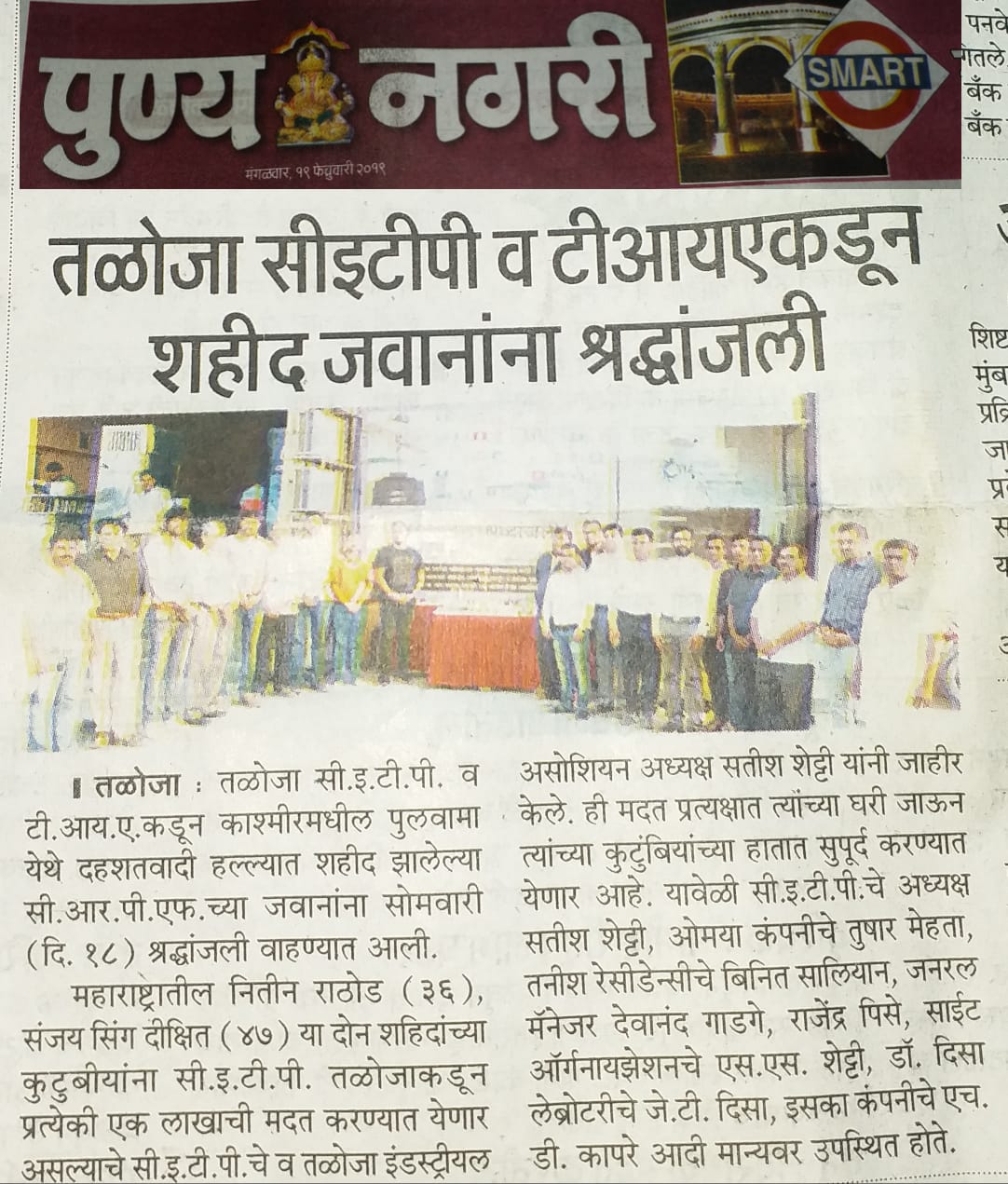 ---
NSIC presence- Officials from National Small Industries Corporation (NSIC), A Govt. of India Enterprise, are regularly available in TIA office for briefing MSME units about their various schemes. These schemes are-
Raw Material Assistance-NSIC provides financial assistance to MSME's in procurement of Raw Materials.
Single Point Registration Scheme-Once the MSME unit is registered with NSIC, the unit is exempted to pay EMD payment and Tender fees.
Raw Material Distribution-Provides raw Material to MSME units at competitive rates.
NSIC helps MSME Units to switch their banks for financial assistance.
NSIC participates in Tenders on behalf of the MSME Units.
Provides subsidies on International and National Exhibitions.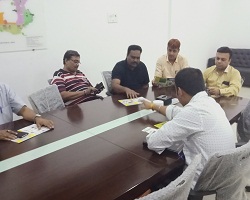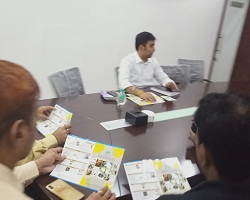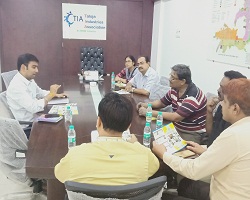 ---
Taloja Industries Association (TIA) and Tata Tele Business services jointly organized a seminar on how to empower your business using smart solutions. This event was held in Hotel Tanish Residency, Taloja MIDC, Navi Mumbai on Monday, October 29, 2018.
It was a business conclave focused on smart solutions from Tata Tele, where they talked about their solutions to get access on to Data, Voice and IOT Services, which can help any business grow.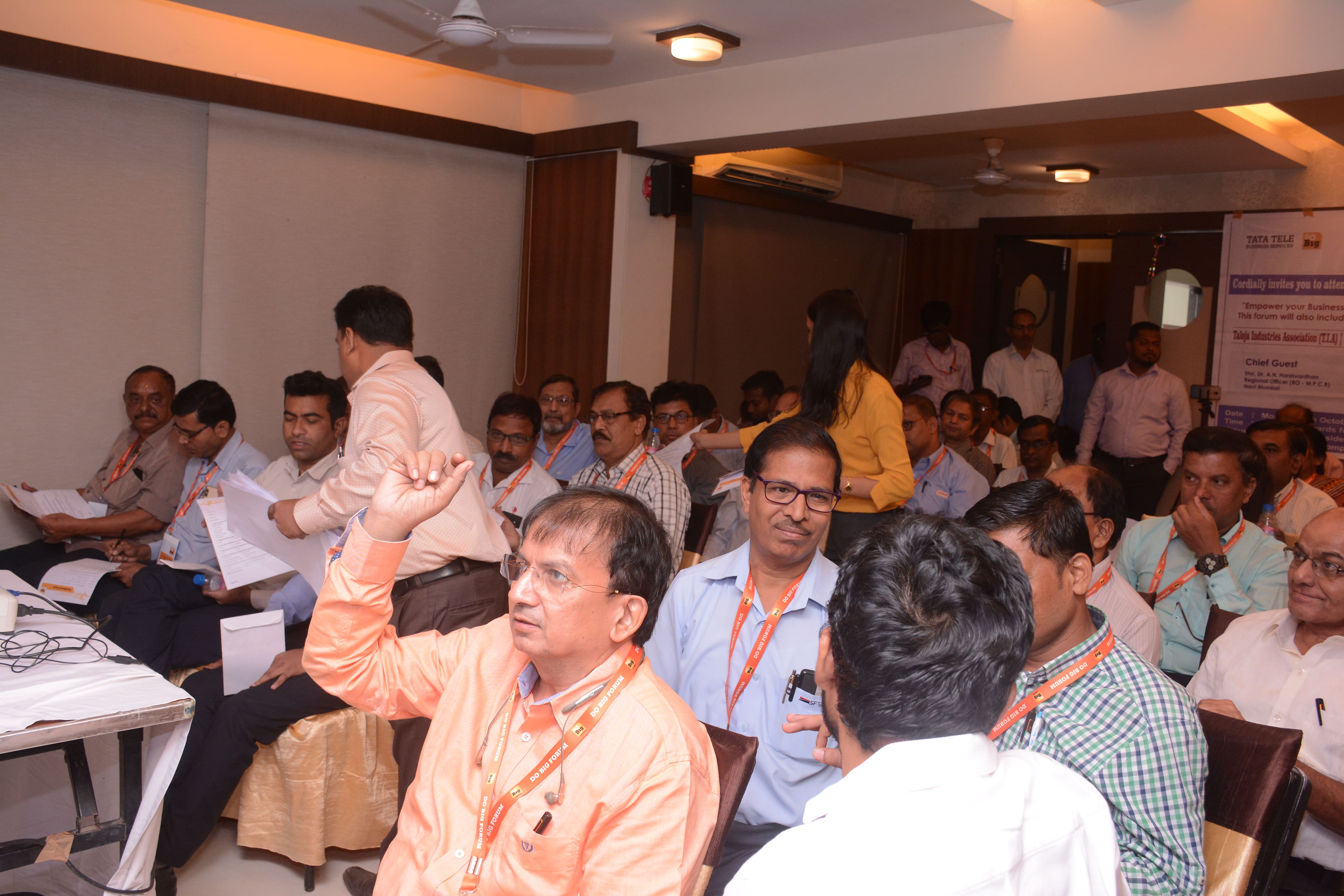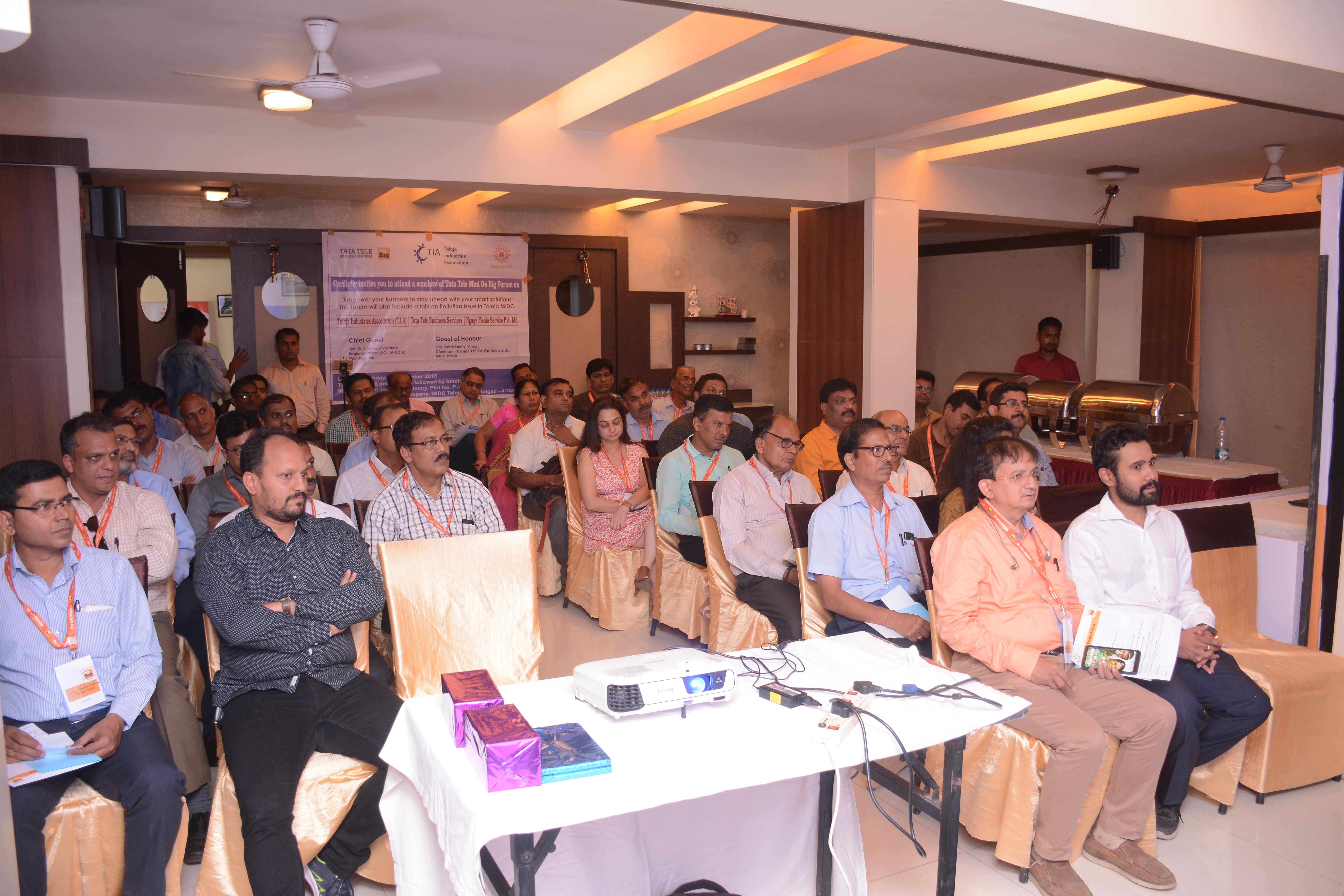 ---
Taloja Industries Association (TIA) & Directorate of Industrial Safety and Health (DISH) jointly arranging a training program on "Handling of Hazardous Chemicals and Personal Protective Equipment's" on Saturday, December 22, 2018 at 2:30pm in TIA Conference Room.
Mr M.R. Patil, Joint Director, Industrial Safety and Health, Raigad, inaugurated the program and also graced the occasion by being present in it
Highlight of the event was that it was first such program which was arranged especially for small scale Industries in Taloja MIDC. Event was initiated by Mr. M.R. Patil, Joint Director-DISH. Impetus behind the Event was that MSME Industries usually doesn't have a separate team to handle issues of Environment, Health & Safety. Thus the program was very well received by the Industries, who turned out in large numbers at the event and leveraged the information shared by the eminent speakers & authorities from DISH.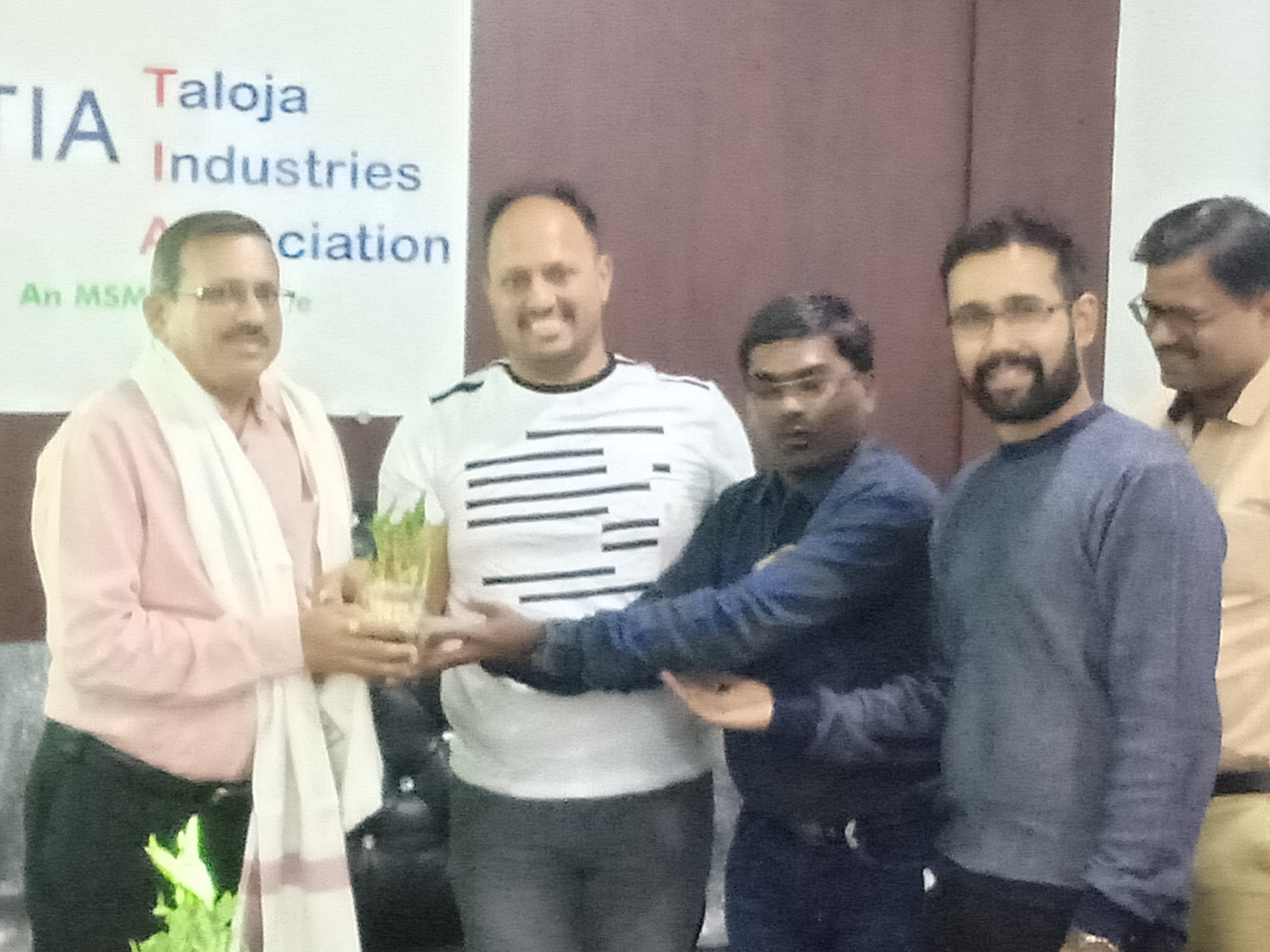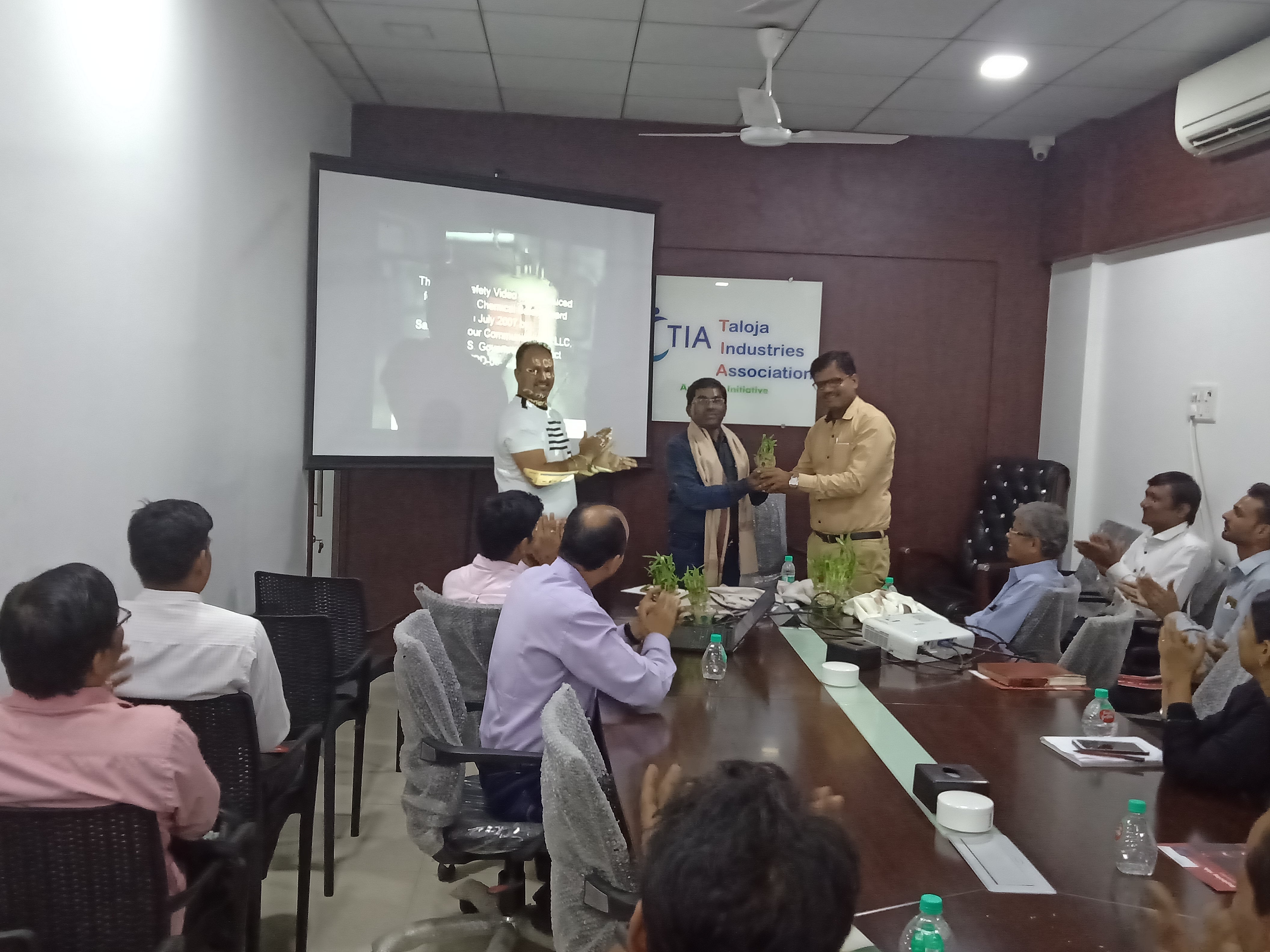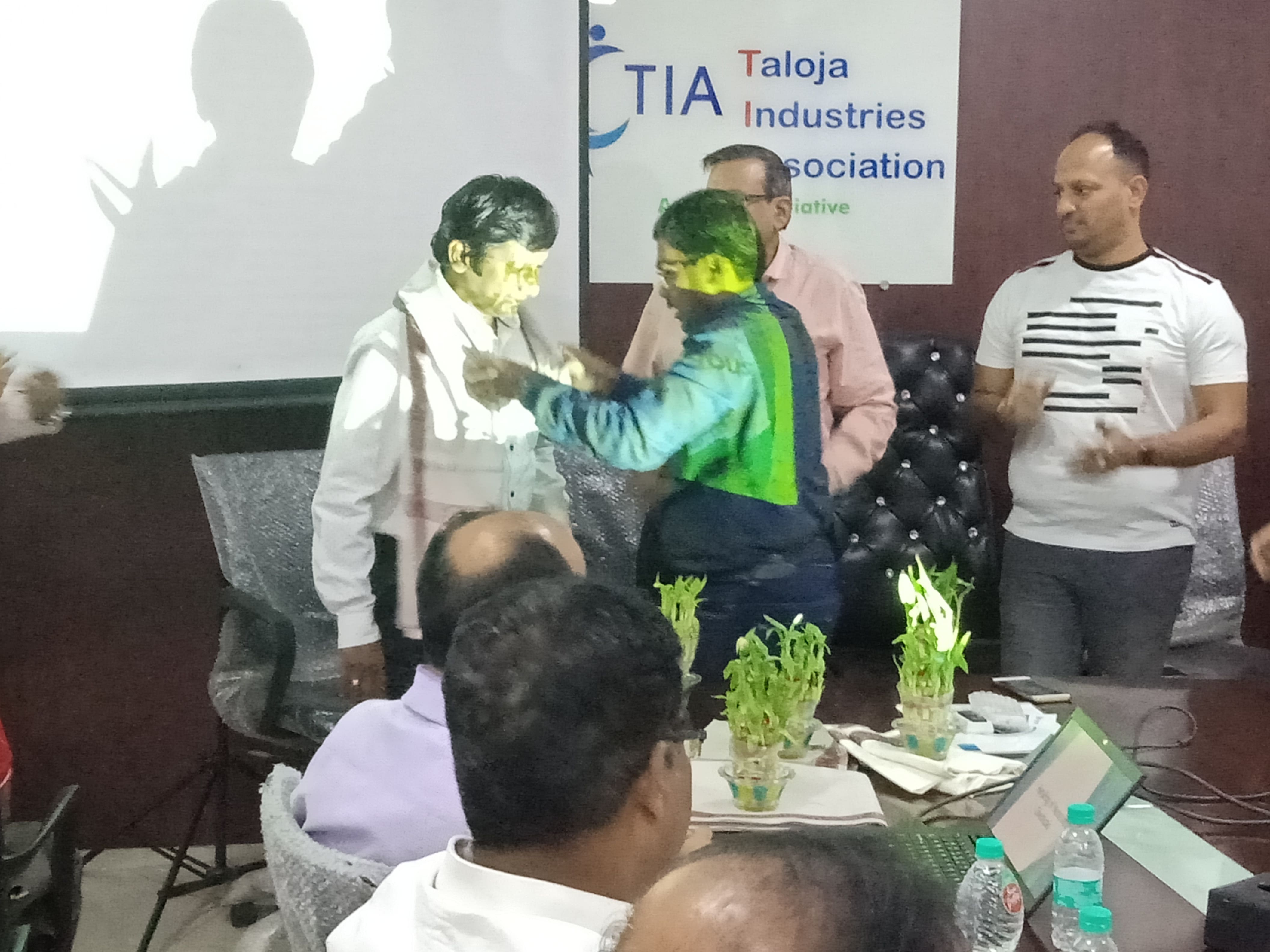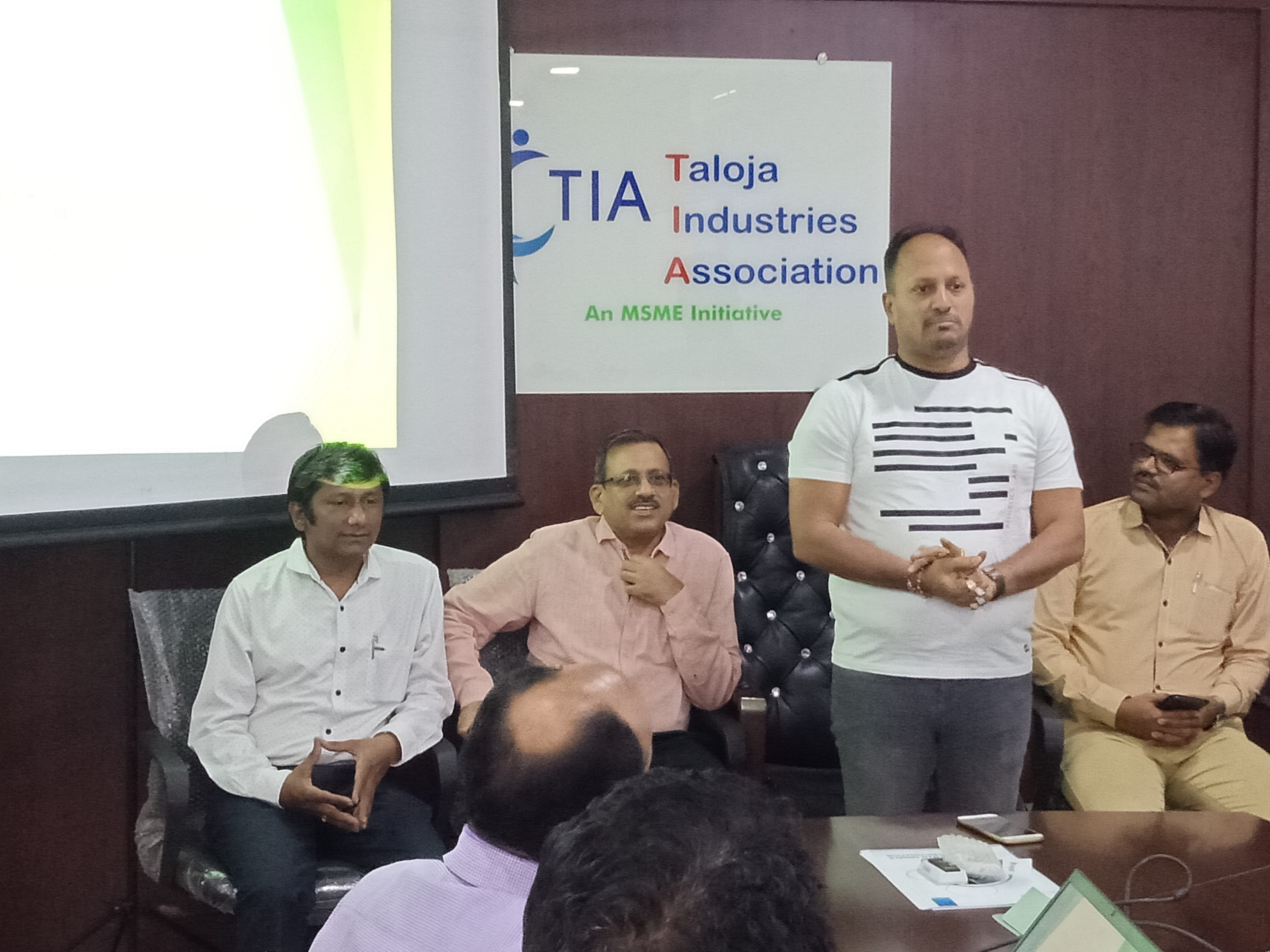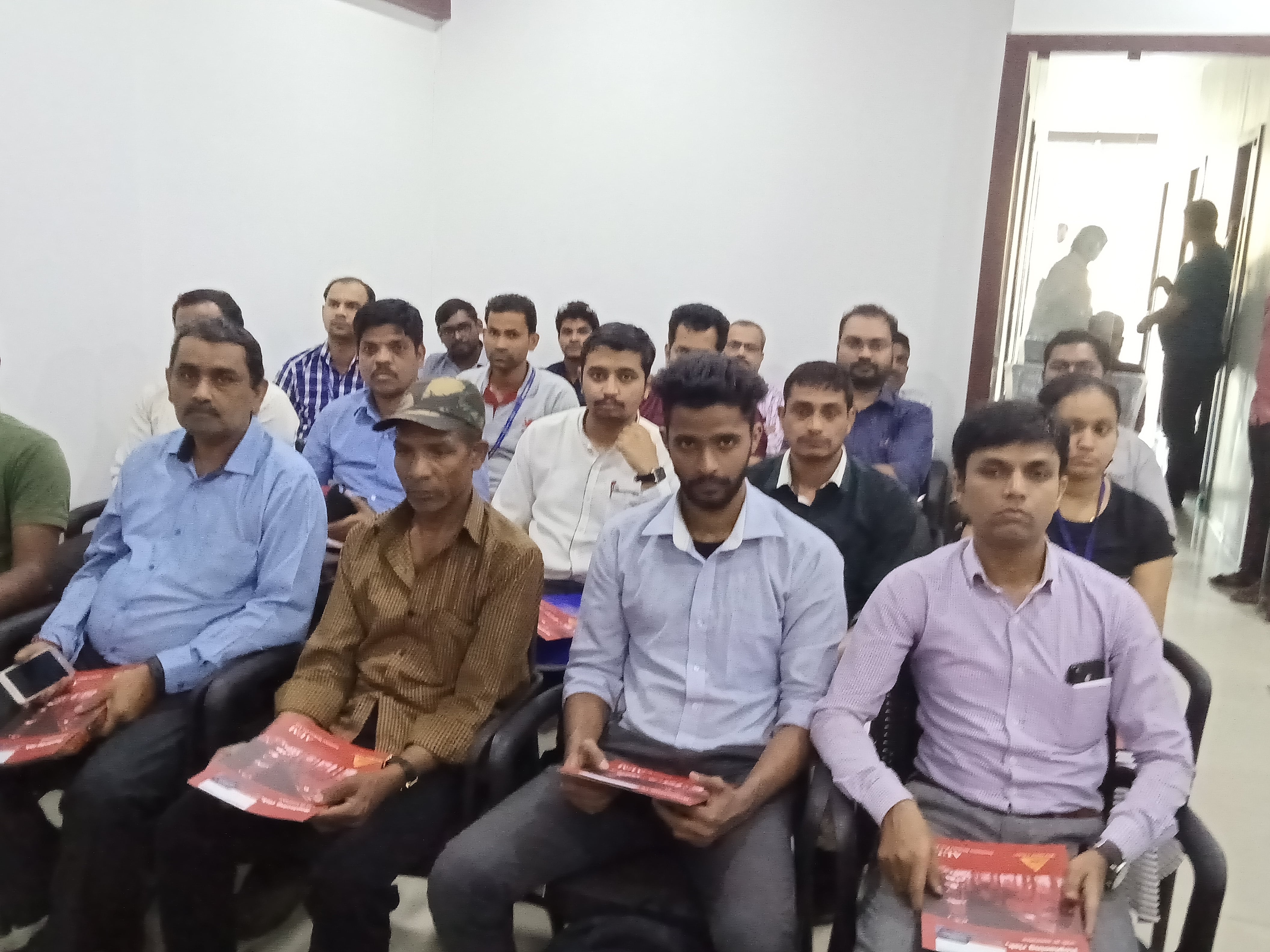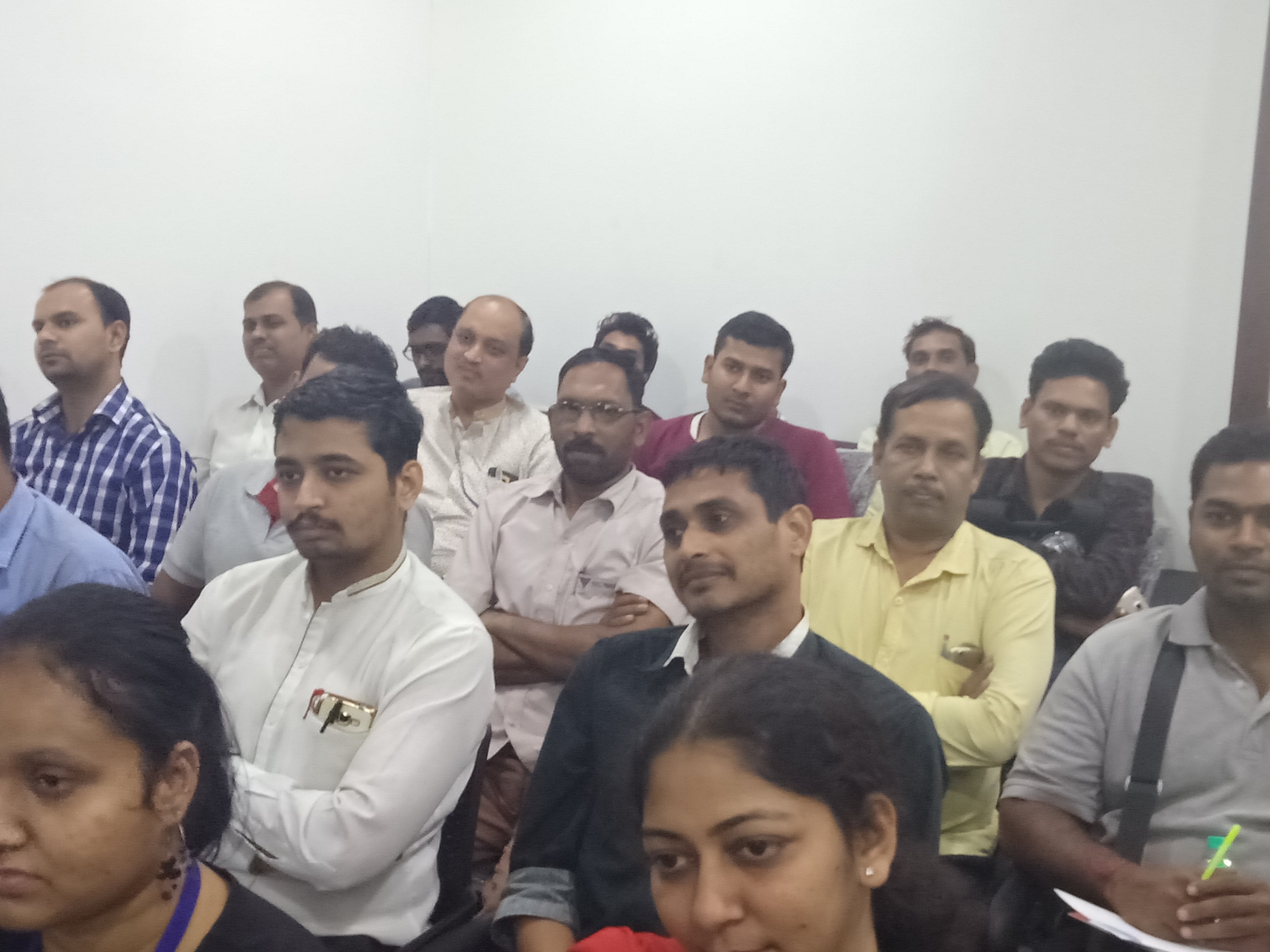 ---
Event on Liability Insurance, held on September 26, 2018, at Hotel Tanish Residency,, Taloja MIDC, Navi Mumbai at 5pm.Event organized by TIA, Aum Insurance Brokers & New India Assurance.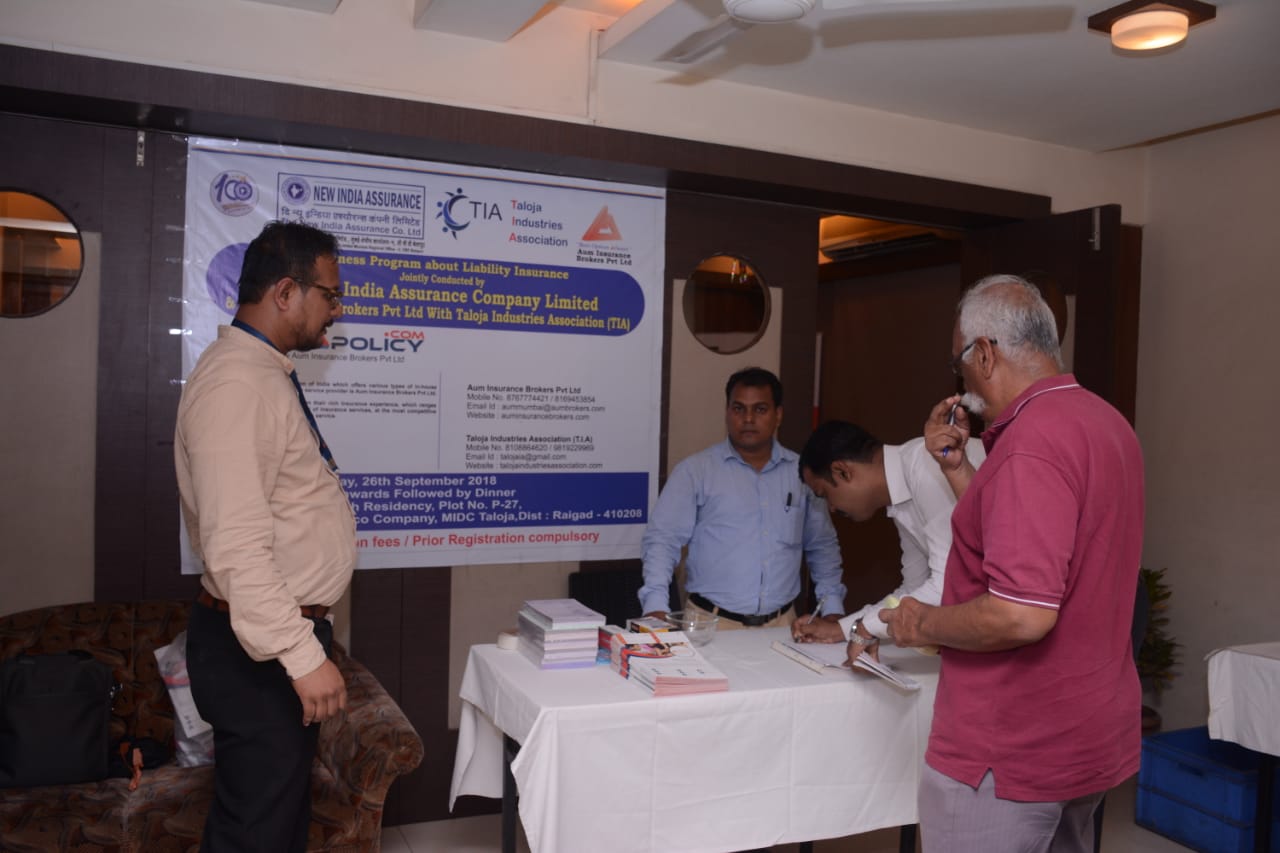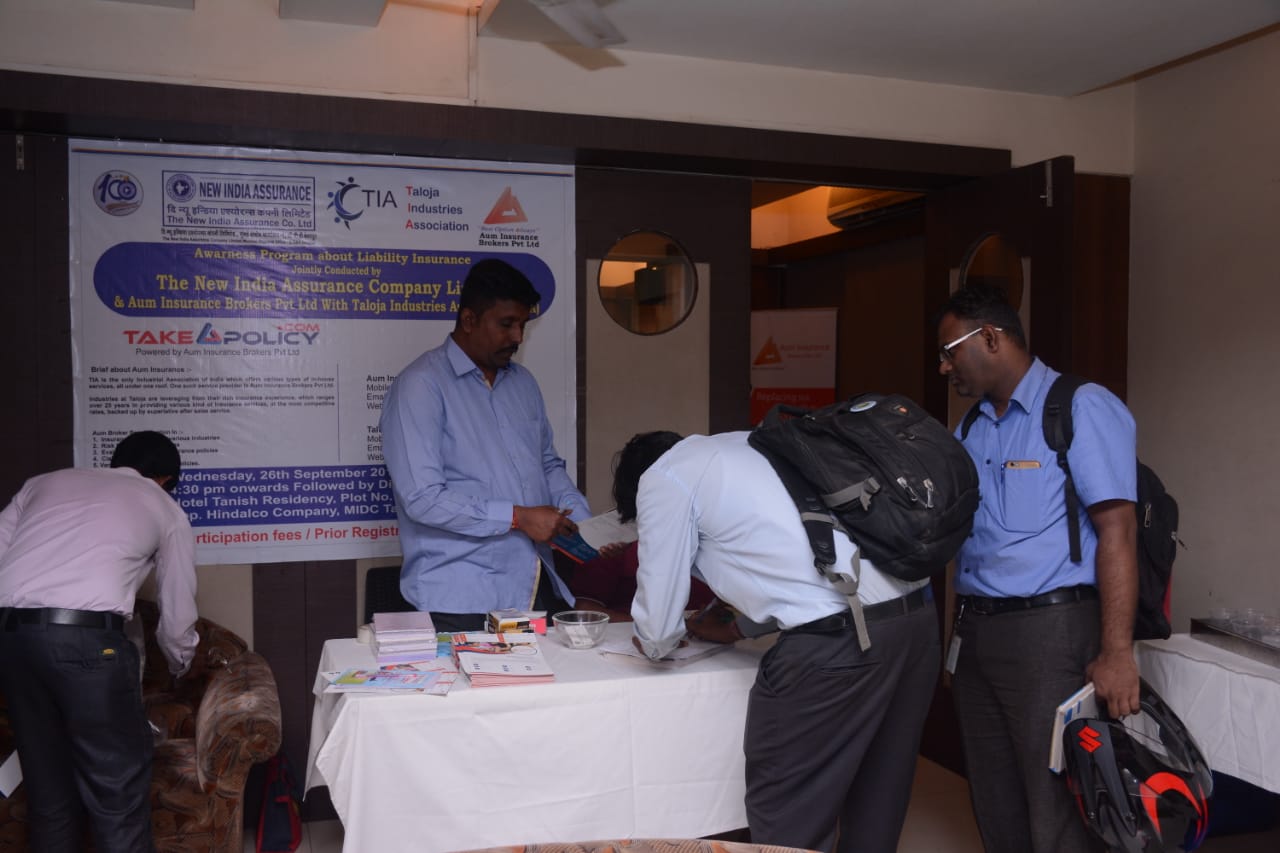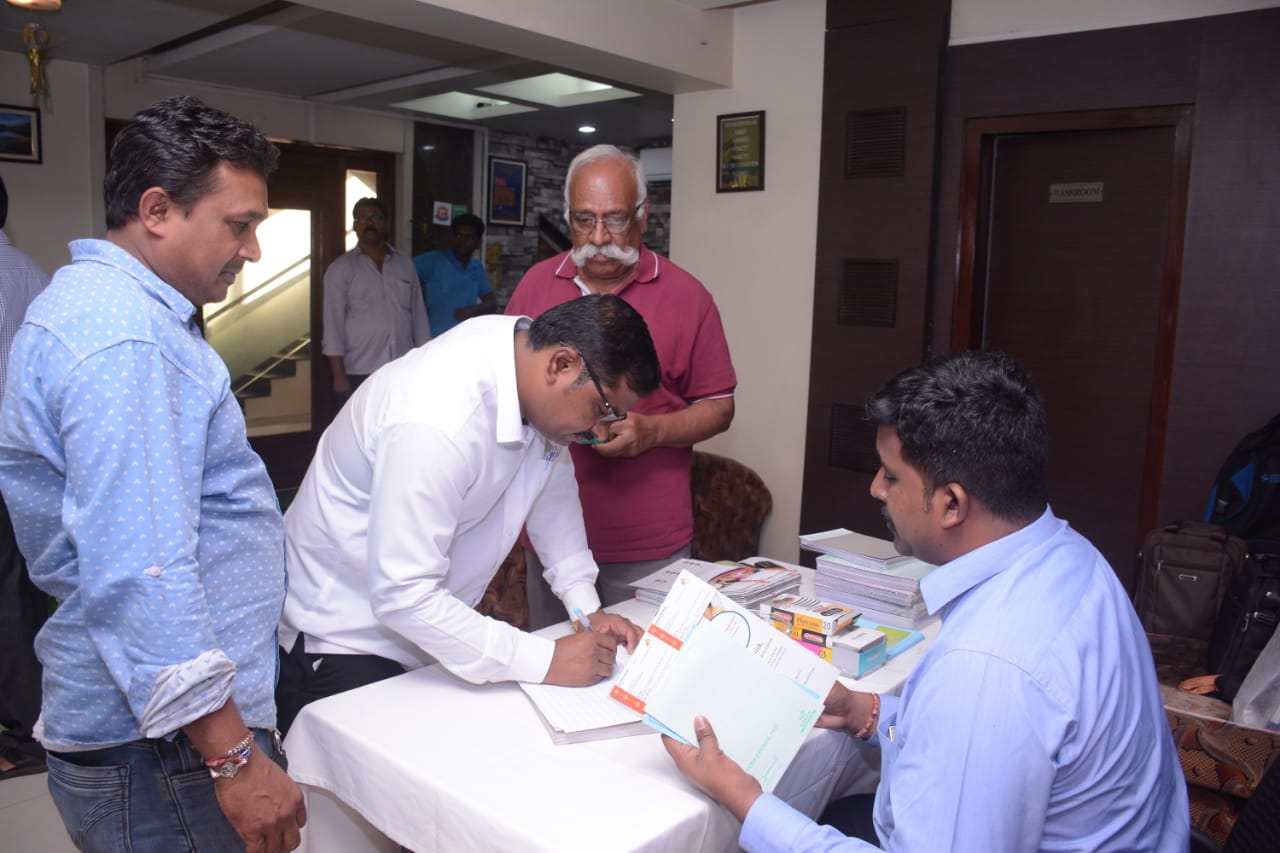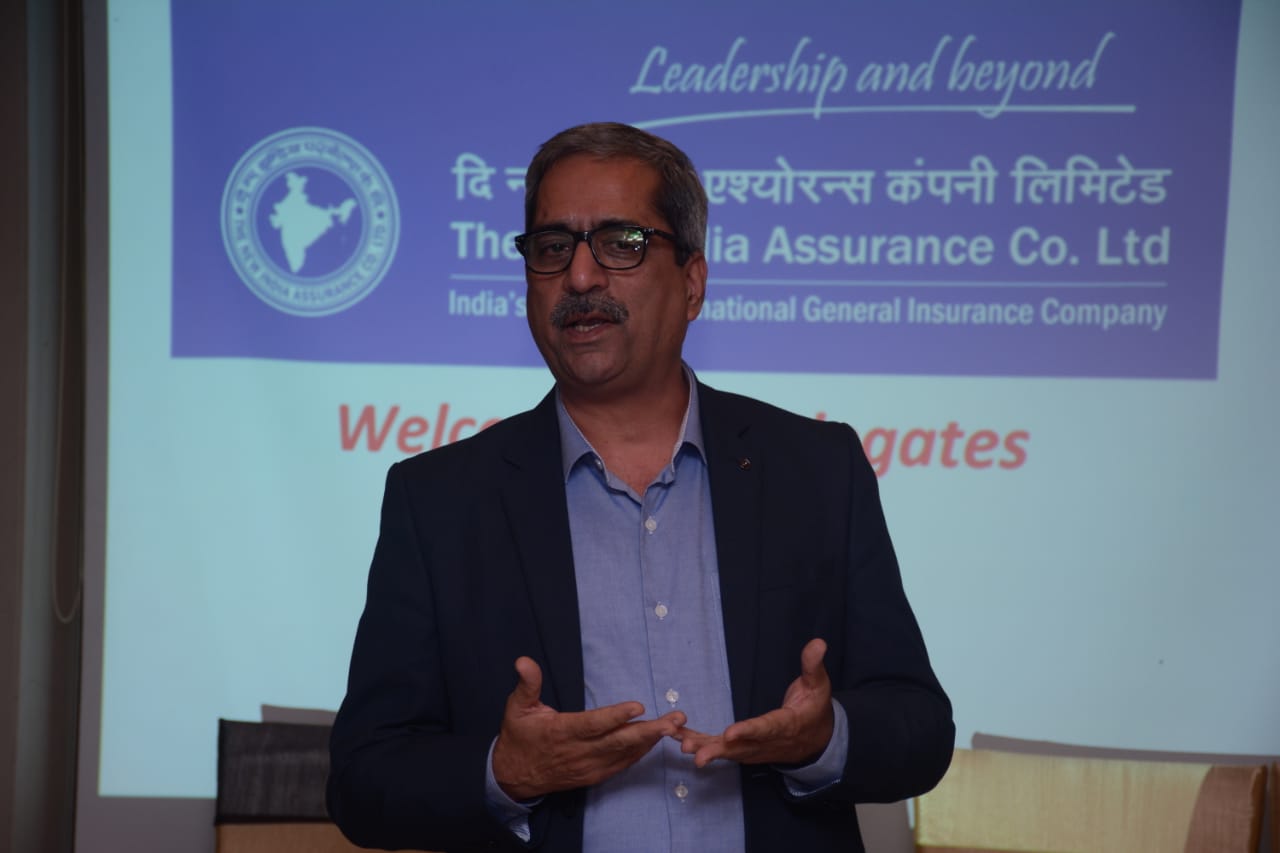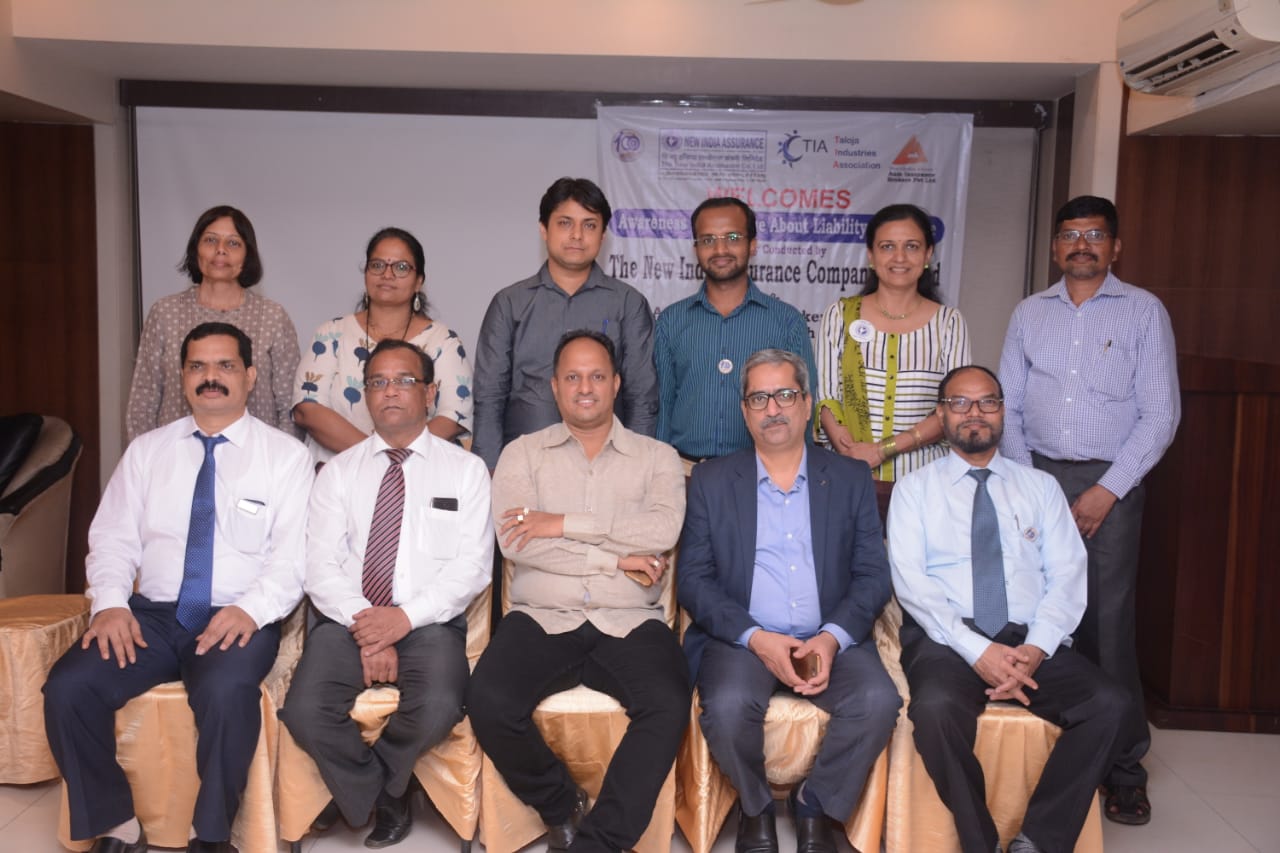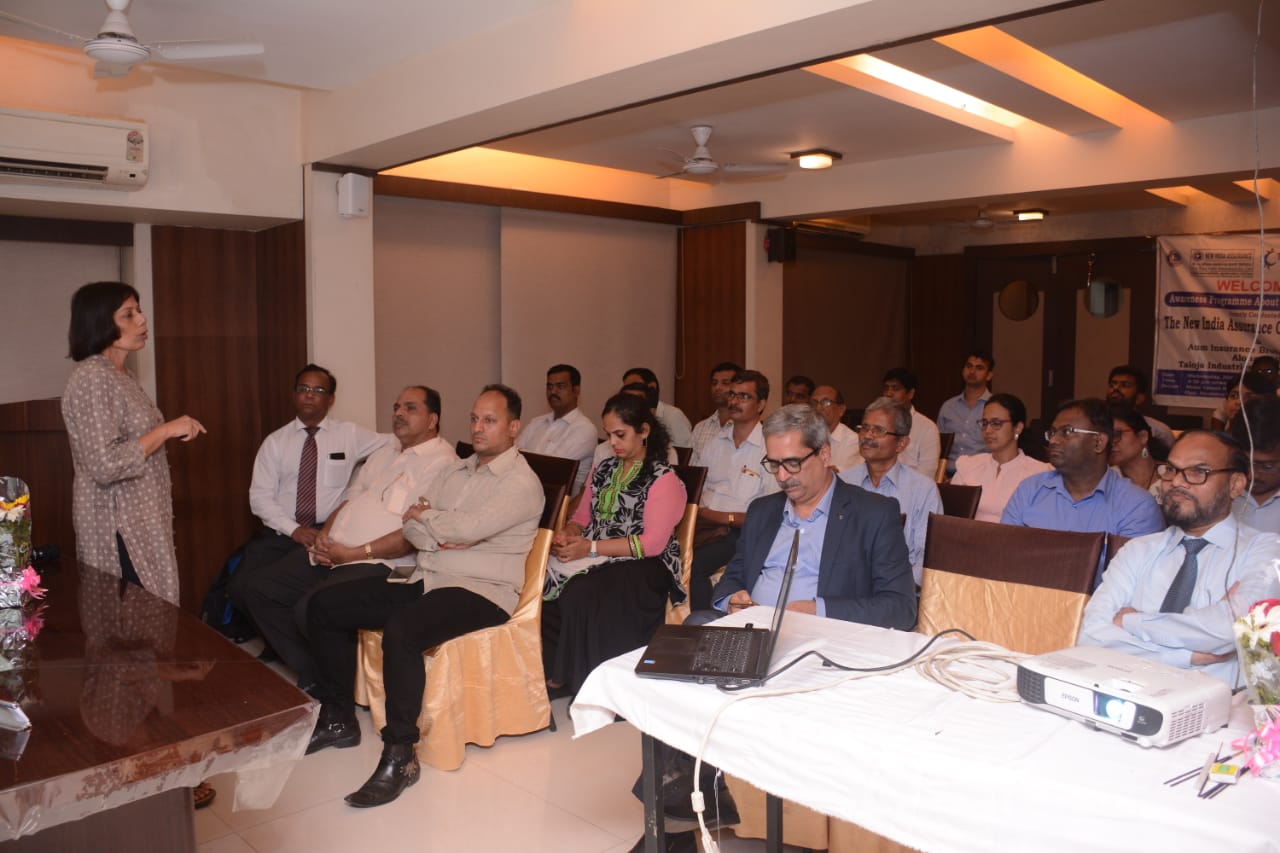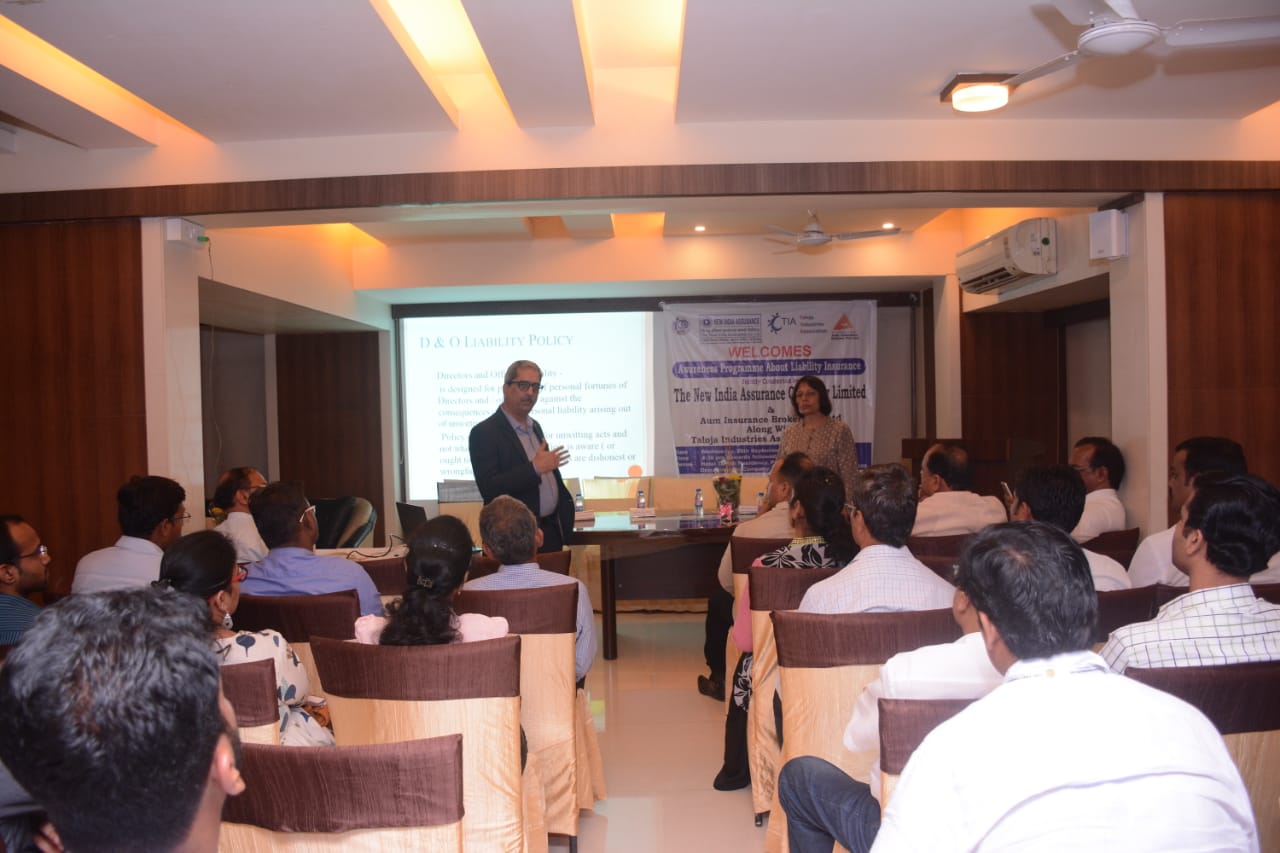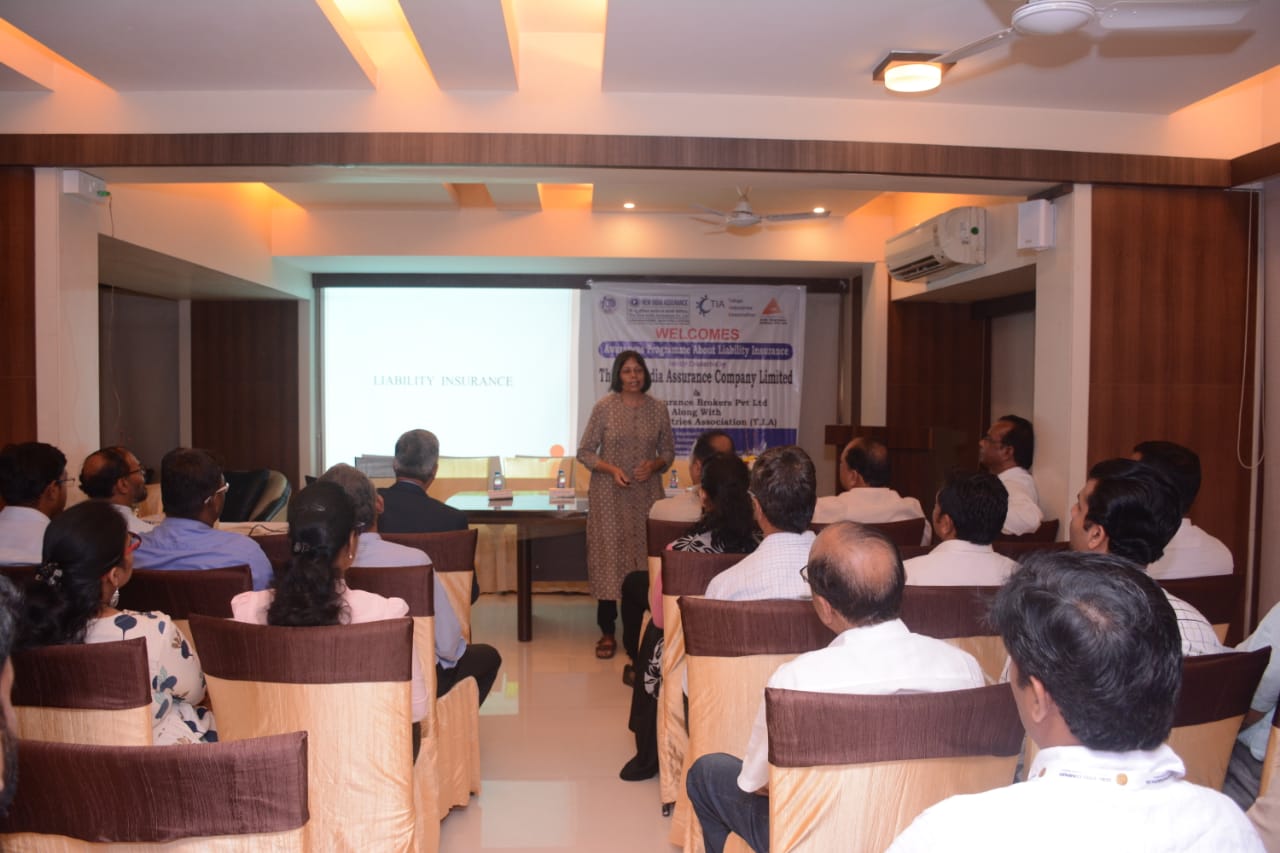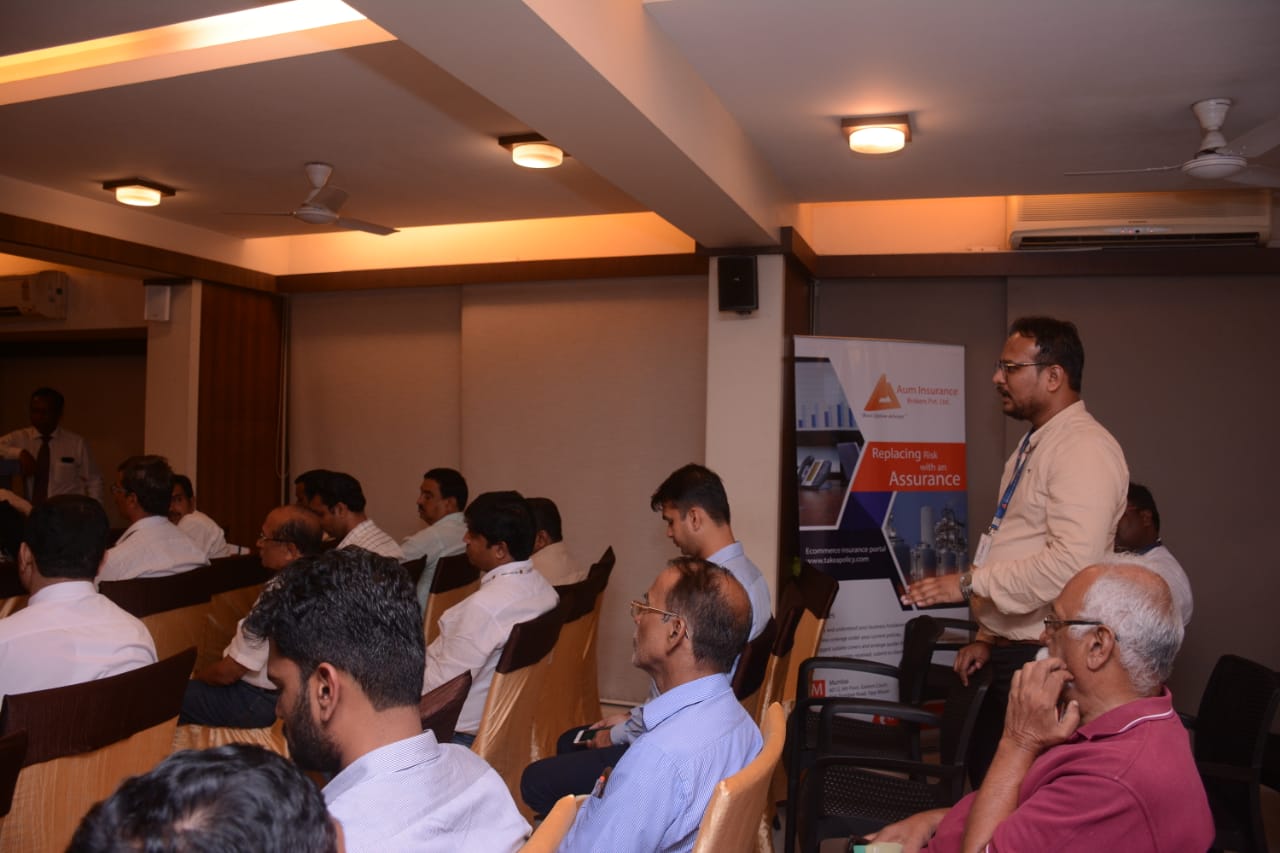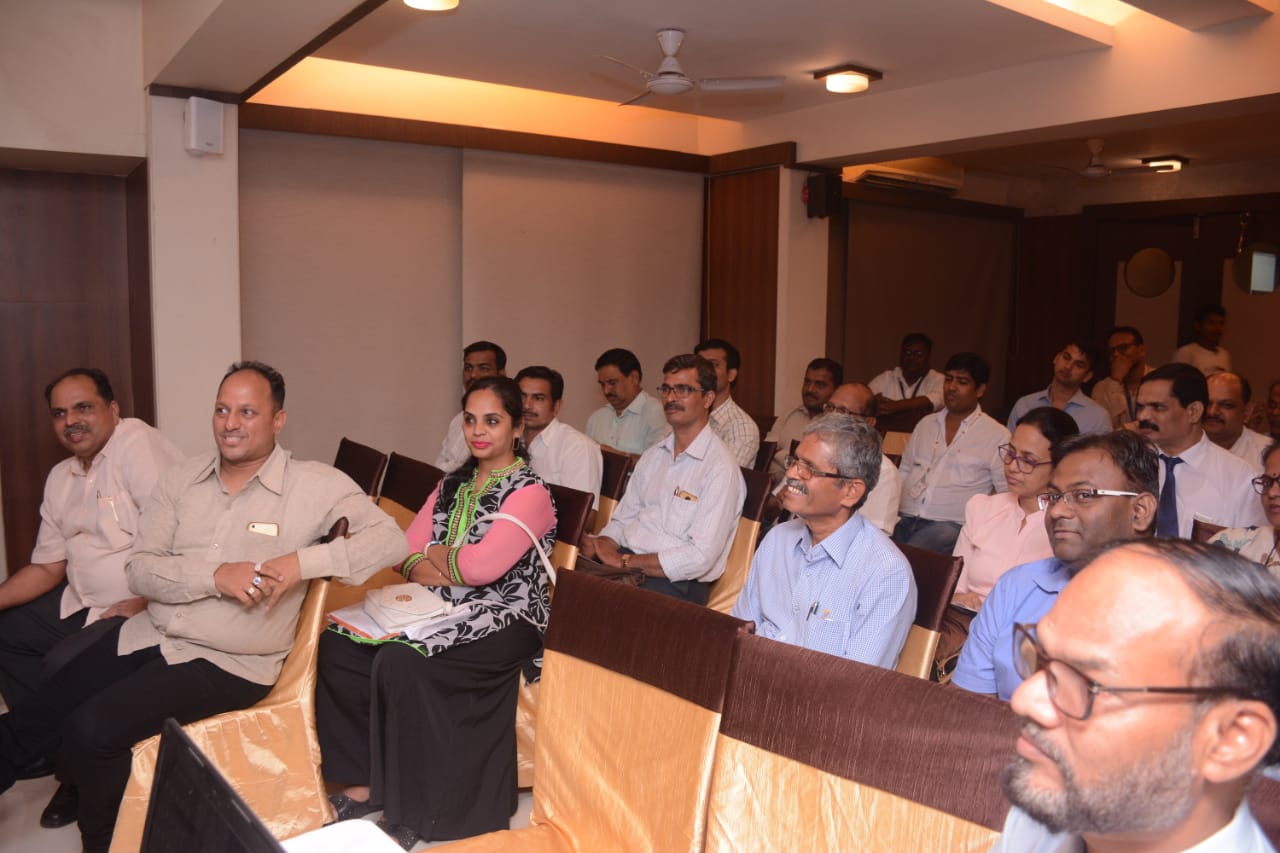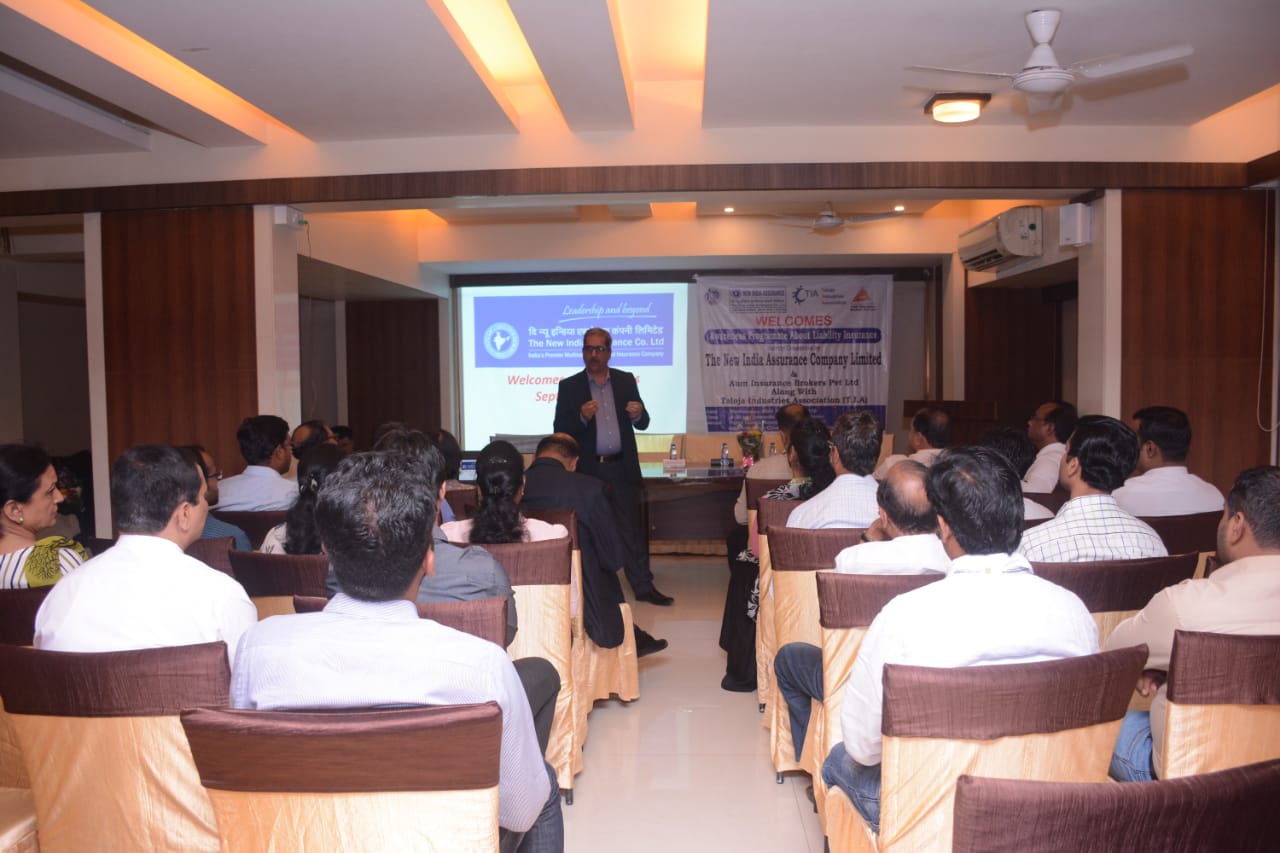 ---
---
Meeting of TIA committee and Industrialists of Taloja MIDC with senior authorities of MSEB, held at TIA conference room on September 20, 2018, regarding power issues faced at Taloja MIDC.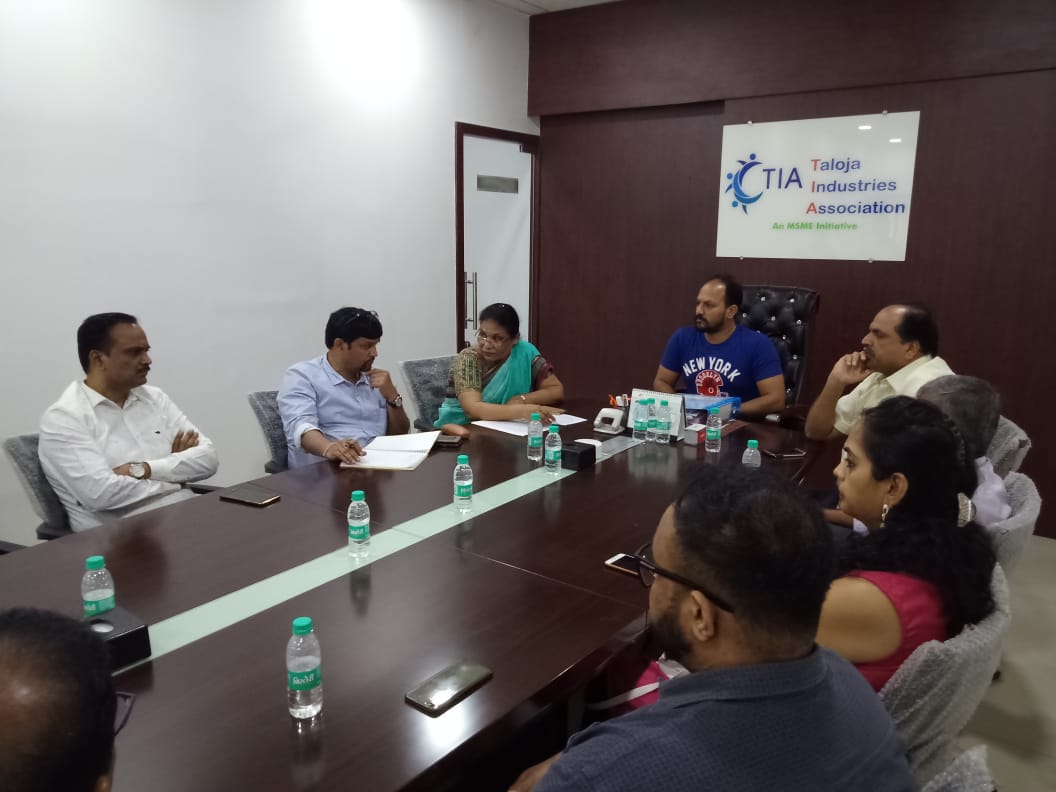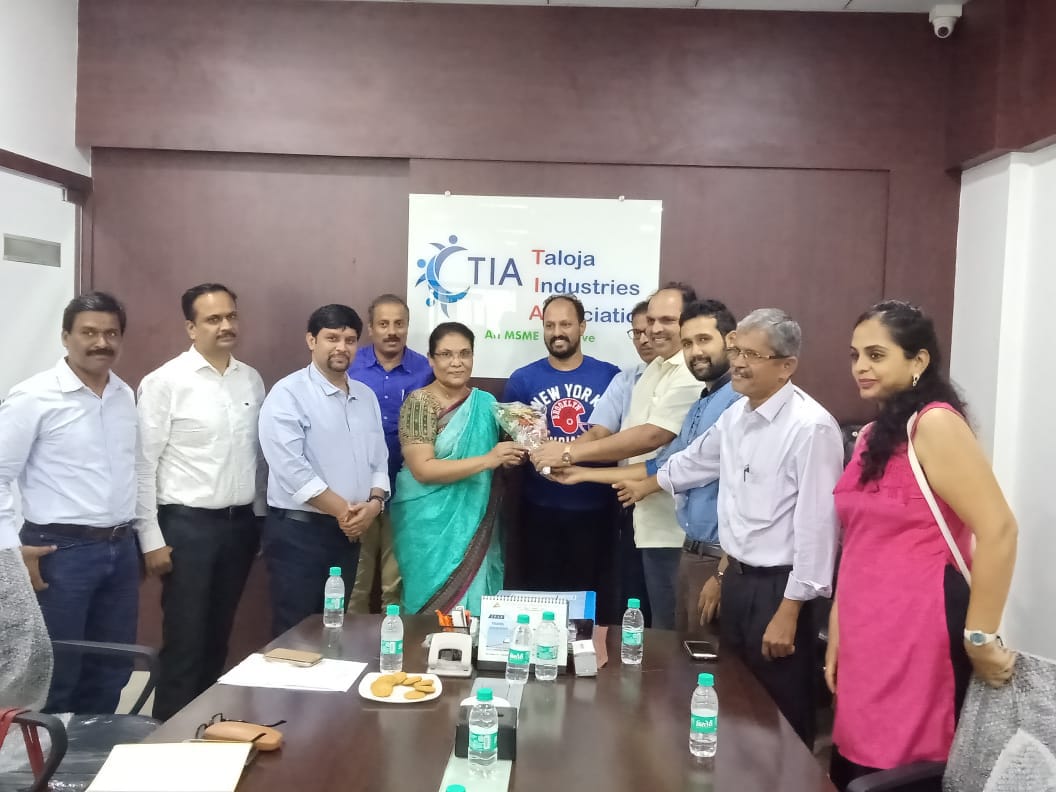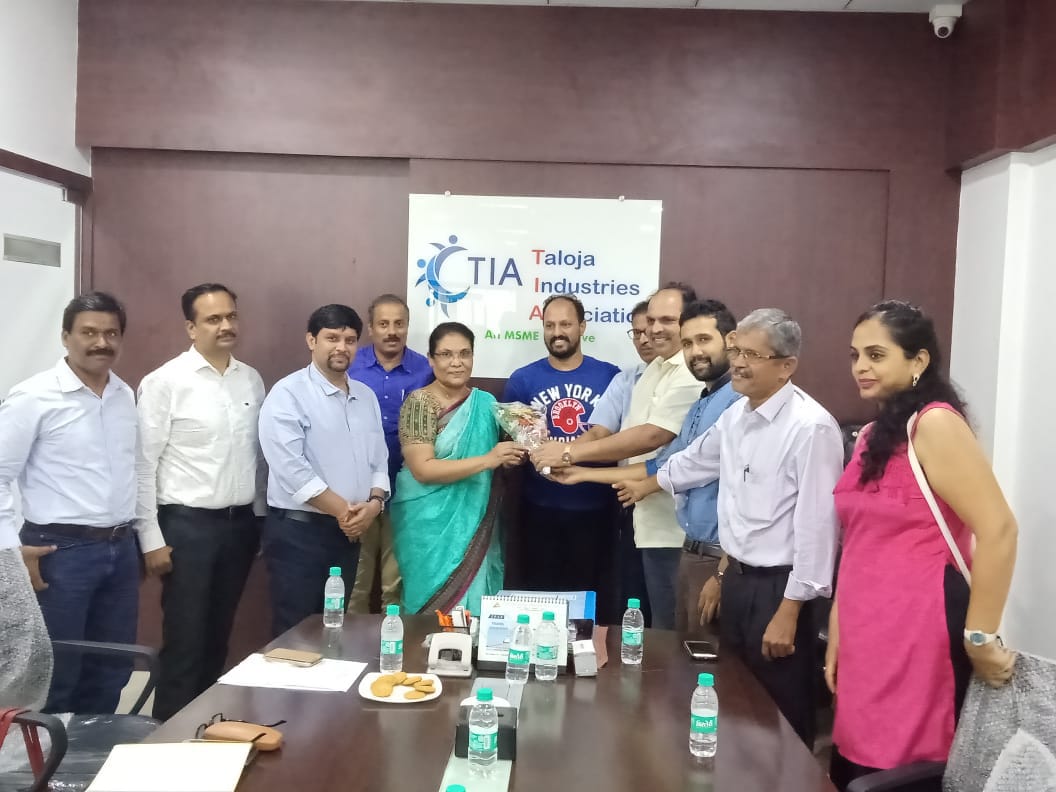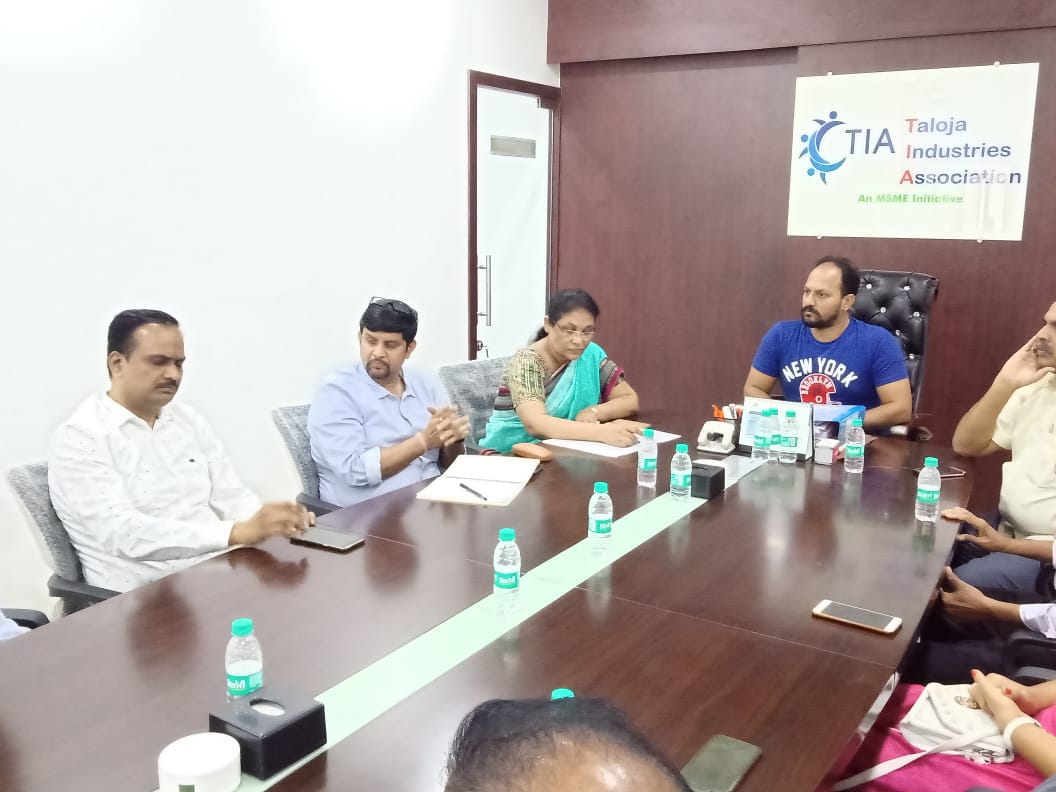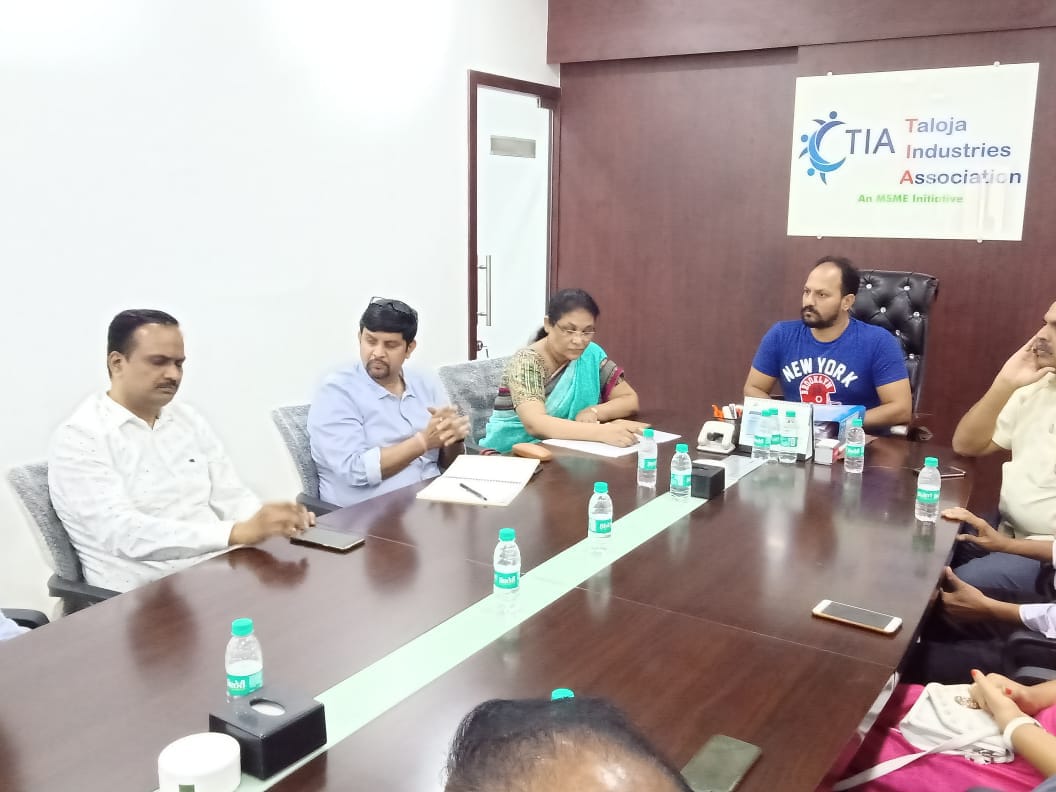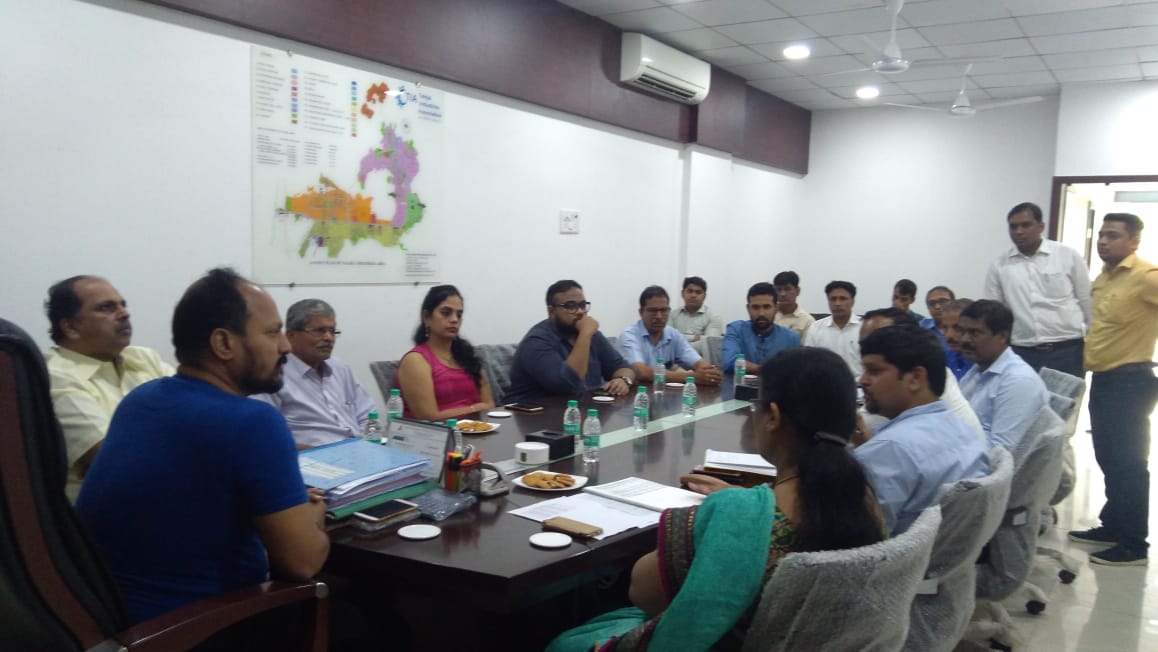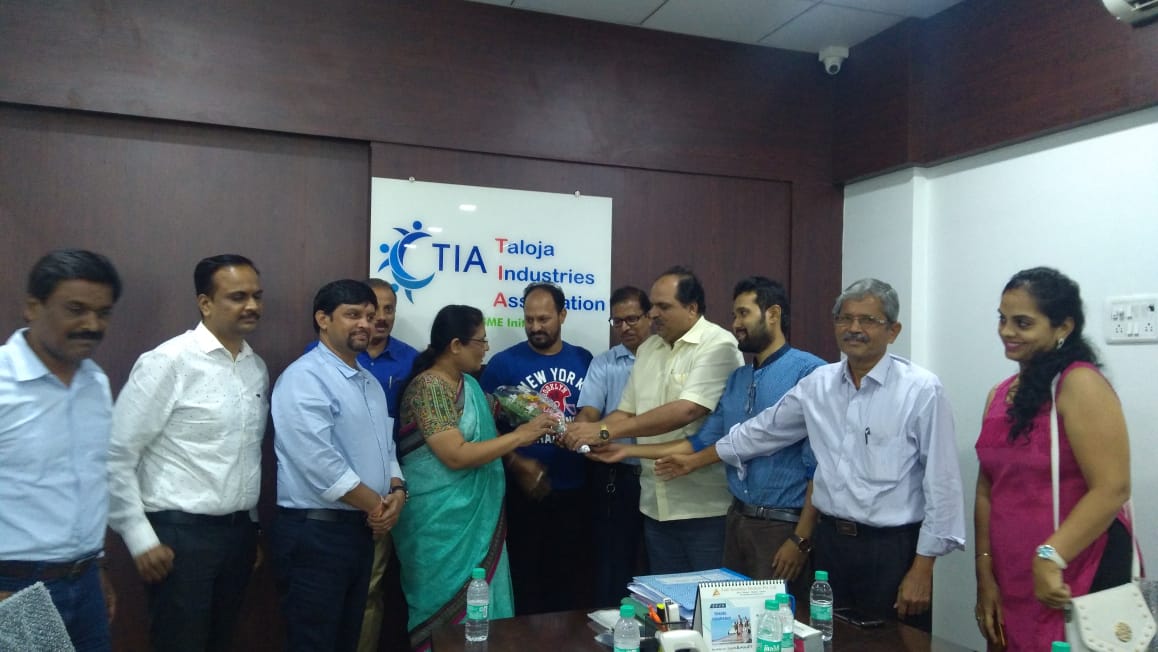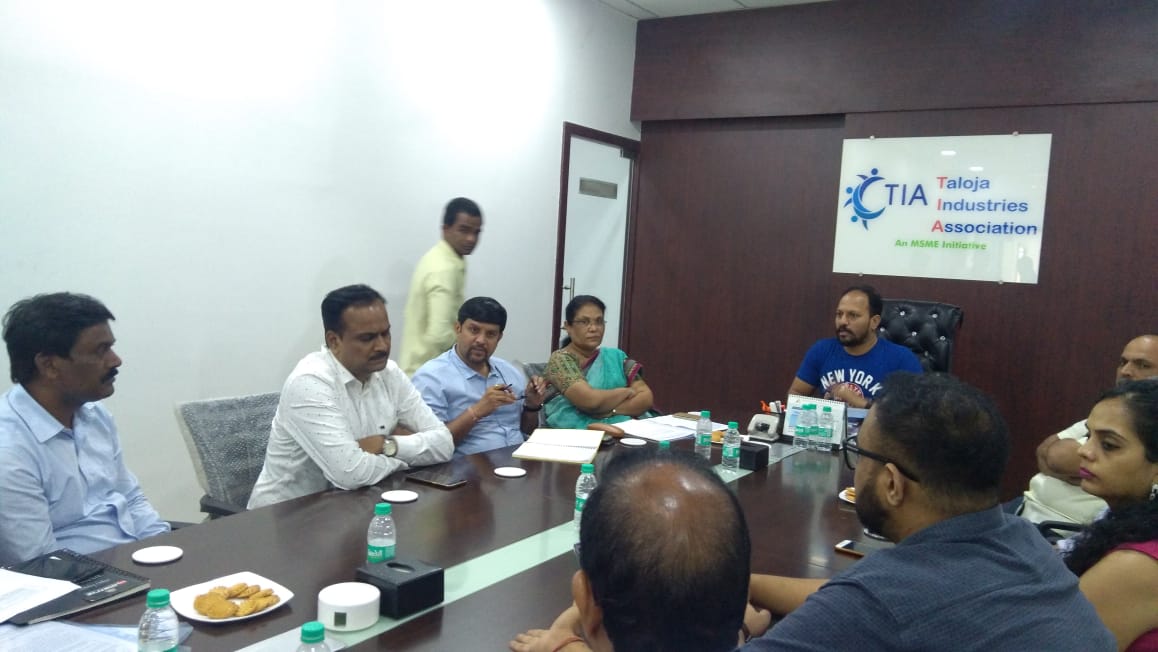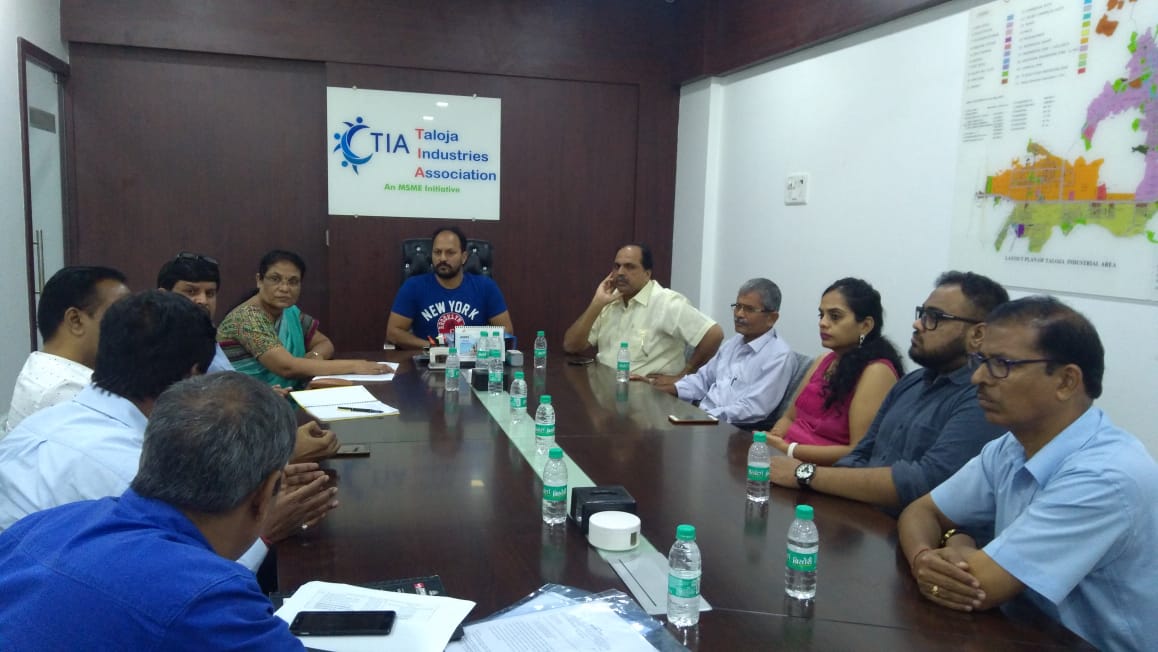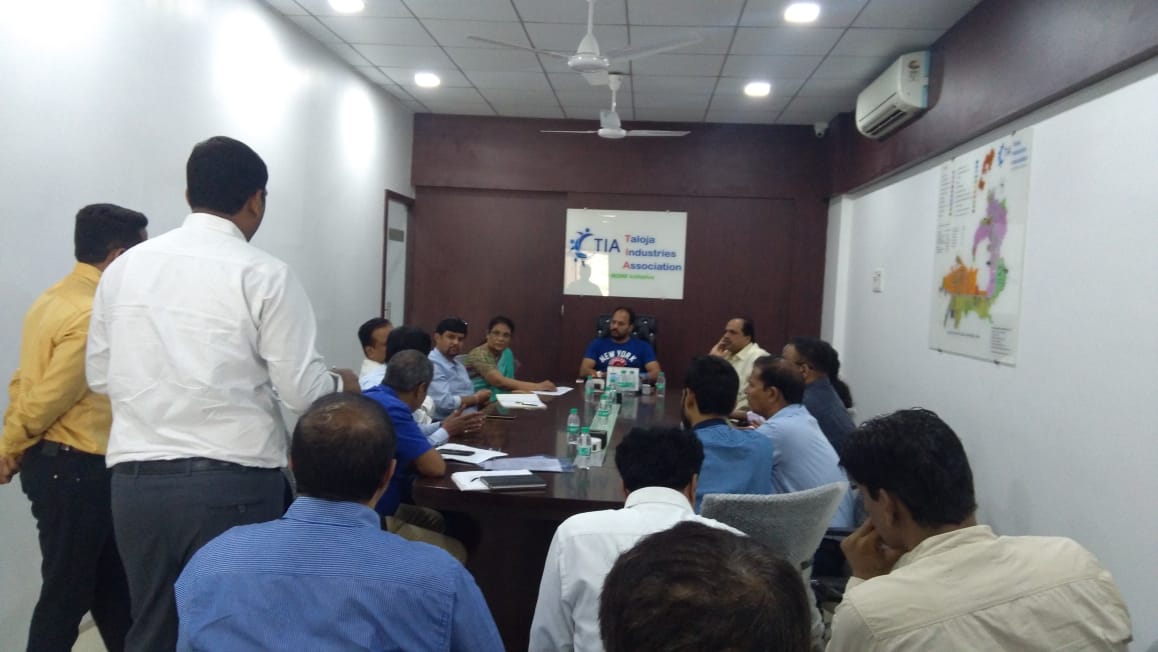 ---
---